NO SCHOOL MONDAY, SEPTEMBER 4, 2016
School is closed for LABOR DAY. Classes resume Tuesday, September 5, at 8:05 a.m.
PICTURE DAY IS FRIDAY!!!
Picture Day is Friday, Sept. 1, during PE classes. Students will check in at their PE class and then be led by their PE teacher to the A building lobby where the pictures will be taken.
IMPORTANT SCHOOL OFFICE REMINDERS
> Reminder to students: walk on the right side of the hall; throw trash in the trash cans; eating outside the MPR is not allowed.
> Reminder to parents: please drop off your students by the first bell. Students more than 5 minutes late must report to the main office and will receive detention.
> Schedule changes – We are still balancing classes and students may have their schedules changed.
> ID's – If students have not obtained an ID yet they can stop by the office at lunch time to get one. The school will start to enforce the ID rule soon so students must make sure they have one.
FIRST PTSA and KOREMATSU MUSIC PARENTS MEETING OF THE YEAR!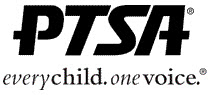 TUESDAY, September 5, 2017
Korematsu Music Parents Association
Meets 6:00 p.m. – 7:00 p.m.
Band Room
PTSA
Meets 7:00
Multipurpose Room
INTERESTED IN THE LATEST DEVELOPMENTS AND DIRECTIONS AT KOREMATSU?
Everyone is invited to come out and hear the "State of the School" address by Principal Matthew Burnham. You can review the agenda here!.
If you are a band parent, the KOREMATSU MUSIC PARENTS ASSOCIATION (BAND PARENTS) MEETING will be held from 6 PM to 7 PM in the Band Room on the same evening.
These meetings as OPEN TO ALL. You do not need to be a member to come, but you'll need to be a member to vote!. Check us out! See what we do!
BACK BY POPULAR DEMAND: LIBRARY RATS (READING AND TECHNOLOGY STARS)
Ms. Bogie's LibraryRATS Club is coming back! Starts Tuesday, September 19, from 2:30 to 3:30 PM. In that hour, club members will play games and work on book projects, as well as technology and engineering-related projects (e.g. building circuits). The club is open to ALL students. Interested students must register with Ms. Bogie at the library.
The library will also have after-school hours, starting Monday, Sept. 11.
Here are the "closing times"
Monday: 3:45
Tuesday: Library Reading &Tech Stars (RATS) only, 2:30-3:30
Wednesday (and any minimum day, such as Back to School Night on 9/14): 3 pm
Thursday: 3:45
Friday: 3:00
FREE ON-CAMPUS AFTER SCHOOL MATH TUTORING IS HAPPENING NOW
The sessions for all grades will take place on Monday, Tuesday, Wednesday, and Thursday, in Room A201. Hours: Mon 2:30-3:30 Tues 2:30-3:30 Thurs 2:30-3:30. Wednesday and other minimum days 1:30-2:30. Come with math questions and math tutor Brad will help your student figure them out! Students are expected to abide by regular classroom behavior expectations or will be asked to leave. Sponsored and funded by the Korematsu PTSA.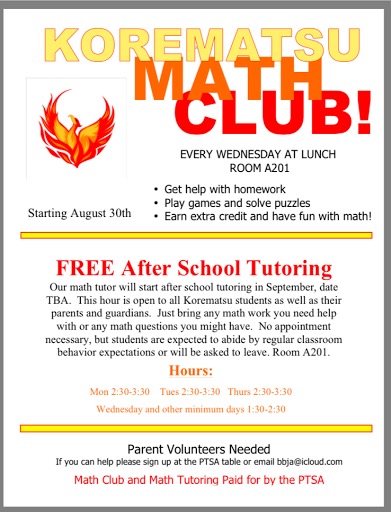 THANK OUR TEACHERS: LUNCH ON FRIDAY SEPT. 8th IS ON US!
Let's thank our teachers and staff for all the hard work they've put in to get school ready for our kids. Teacher Luncheons take place on the second Friday in most months in the Teacher's Lounge (Room A220). Families participate by contributing dishes to the luncheon.
The first Teacher Luncheon, themed "Back-to-School! Easy-peasy, favorite go-to dishes," is on Friday, September 8th. Bring your salads or stews. If it is pizza or sandwiches, bring it on! .. While there's a theme, it's always loose, and you should contribute dishes that suit your schedule and budget.
To contribute dishes, please sign up here
We also need helping hands to set up, re-stock, and break down. Scroll down the sign up sheet to sign up to volunteer on the day of the luncheon. Please email our Teacher Luncheon Coordinator Astrid Broberg at: liissaUSA@aol.com if you have any questions.
LOVE TO SING??
Want to be part of a fun & supportive community with other students who also love to sing? Up for the challenge of learning to sing in two and three-part harmony? Are you excited about performance opportunities?
If this sounds like you, come join Korematsu's inaugural choir with Ms. Wu, a professionally trained music & voice teacher.
$150 Fall 2017 Session
15 Wednesday classes starting Sept. 6th
1:35-2:35pm in the band room
** Scholarships available, please ask! **
Questions? Reach out to parent coordinators Georgina & Mary at korematsusings@gmail.com
KOREMATSU PTSA GIVING CAMPAIGN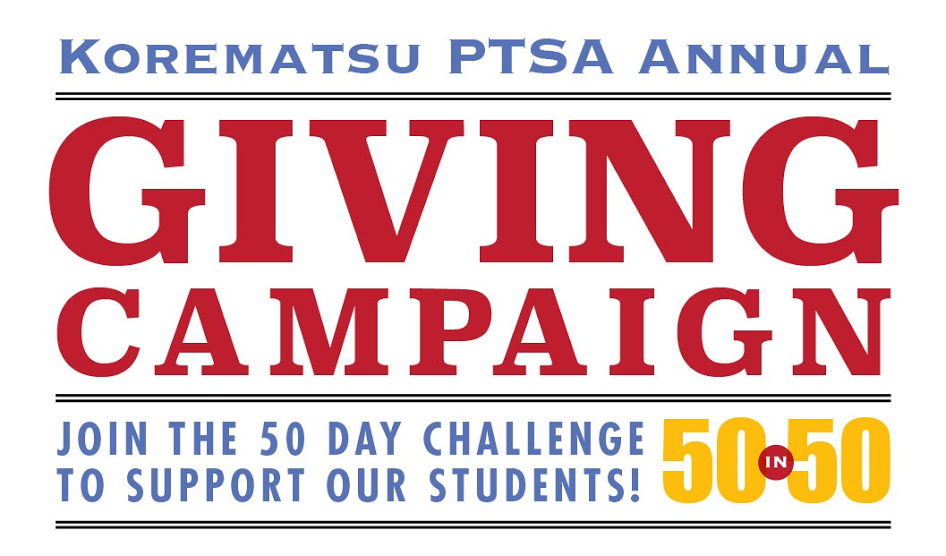 California K-12 public schools are still underfunded. When compared to other states, California ranks about 42 in per pupil spending. At Korematsu, your support helps us pay for much-needed extras such as a math tutor, math pull-outs for enrichment and remedial, classroom grants for teachers, books, assemblies, field trips and more.
Direct donations, AmazonSmile, and eScrip are just three of the many ways you can help raise money for our programs. For a full list of how to help, go to this link: https://korematsumiddleschool.org/fundraising-and-donations/
Mr. Vedder's Amazon Wish List
Please consider buying something on English teacher Mr. Vedder's Amazon Wish List (http://a.co/9yTCCns) for his classroom. It would be a great help towards getting his classes off on the right foot with both materials and book selections.
El Cerrito's celebrating turning 100th!
The "Big Bash" Celebration Weekend is mid September with many events and activities for families.
Centennial Celebration Weekend
http://www.el-cerrito.org/2017events
Thursday, September 14 – Centennial Celebration at the Rialto Cinemas, Cerrito Theater
Friday, September 15 – Pixar's "Toy Story" – Cinema in the Park (Cerrito Vista)
Saturday, September 16 – El Cerrito Showcase Parade &
Saturday, September 16 – Youth Dance the Night Away (grades 6-8)
Sunday, September 17 – Centennial Gala Dinner
EL CERRITO'S CENTENNIAL CELEBRATION!
Save the Date!
El Cerrito's Youth Dance the Night Away
Middle School Dance
El Cerrito Community Center
7007 Moeser Lane
El Cerrito, CA
Saturday, September 16, 2017
6:00 p.m. – 9:00 p.m.
Middle school students (grades 6–8) are invited to an all-school mixer at the Community Center for games and dancing from 6 to 9 pm.
DJ Kevin is dropping the beats!
Free admission. Pizza, Drinks and Snacks.
Opportunity Prize to one lucky attendant!
PARENT CHECKLIST
Now that we are in the second week of school, let's be sure that you have not missed any important information.
SIGN IN! BADGES!
Becoming actively involved in your child's education can influence the direction and quality of learning for all students. Any time you are on campus, please come to the main office and sign in prior to starting your assignment.
If you plan to spend regular time in the classroom or assist in an activity on a routine basis, you are required to sign in go through the fingerprinting process. Usually, the WCCUSD hosts free fingerprinting sessions. While we are checking on the timing of those and will post them when more information is available. If you are in a rush to get started, visit www.Beamentor.org/now
HAVE YOU JOINED THE PTSA?
Sign up over our website. Go to www.KorematsuMiddleSchool.org. Click on the yellow Donate button, which will take you to our PayPal link. In the "Comments" field, enter "PTSA Membership" and we will do the rest! For more information, go to https://korematsumiddleschool.org/join/
HAVE YOU SUBSCRIBED TO THE GOOGLE CALENDAR?
How to subscribe:
1. Go to our Google Calendar. Click on this link. http://korematsumiddleschool.org/calendar/
2. *Click on the "+GoogleCalendar" button in the lower right hand corner.
3. Follow the Google prompts and the Korematsu events will now populate your calendar!
 HAVE YOU SUBSCRIBED TO THE E TREE?
The e tree is the main way news and information is distributed on campus. You will receive mail every Thursday when school is in session, and occasionally, reminders. To subscribe, email korematsuptsa@gmail.com
HAVE YOU LIKED THE KOREMATSU FACEBOOK PAGE? TWITTER?
Join the online conversation on issues affecting our children's lives! Post. Like. Share. Comment.Tag. Korematsu on Facebook Page: https://www.facebook.com/PortolaMiddleSchool . Twitter: @GoKorematsu
SCREENAGERS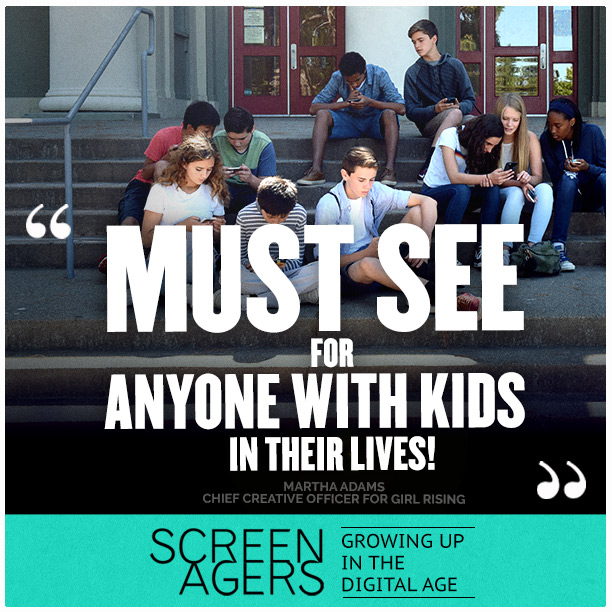 Sponsored by the Korematsu PTSA; screenagers.com
When: Monday, Sept. 11th, 7-8:15pm, followed by discussion with co-executive producer, Lisa Tabb
Where: Korematsu Middle School Multipurpose room
Tickets: $10; $5 for students and those with financial need
For more information or to purchase tickets: https://impactflow.com/event/presented-by-fred-t-korematsu-middle-school-ptsa-4687
Questions? Email jentreuting@yahoo.com