Why Give?   Because California Ranks 42nd Among all States in Spending per K-12 Student
California public schools are still woefully under-funded.  Although both 
Prop 30
and the 
Local Control Funding Formula
 are bold funding steps in the right direction, they do not go nearly far enough.  According to
ED 100
, The
California Budget and Policy Center
reports that California's support for K-12 education ranks low by almost any measure. "In 2014-15, California ranked 42nd among all states in spending per K-12 student, after adjusting for differences in the cost of living in each state."  Your support helps us to shore up key deficits and afford much-needed extras such as a math tutor, math pull-outs, classroom grants, books, assemblies, field trips and more.
How to Give….Let us Count the Ways!!
Annual Giving Campaign
Would you give 55 cents a day to help your child's school?  This amounts to just under $100 over the course of the school year. If every family gave $100, we'd easily raise our yearly need.  Of course, any amount that you can afford is humbly and graciously accepted, and we thank you for your generous support.
Learn more about what your donation to our PTSA supports.
Donate to the Annual Giving Campaign
This yellow button will direct you to our PayPal site, where your donation is processed by credit card.  In the "Comments" field, write "Annual Giving Campaign".
Donate to Annual Giving by Mail or Drop off a Check on Campus:
Fred T. Korematsu PTSA
7125 Donal Avenue, El Cerrito, CA  94530
Attn: Korematsu PTSA Annual Giving
Bring checks to the Main Office on the Korematsu campus. 
Your donation may be tax deductible.  Check with your tax specialist to be sure.
Make checks payable to: Fred T. Korematsu PTSA.  Indicate "Annual Giving" on the memo line. Our tax ID # is 94-6173241.  Your canceled check or credit card statement acts as your receipt.
A formal receipt is available too! Email us at korematsuptsa@gmail.com should you require one.  If you want to earmark funds or materials/equipment for a special purpose or teacher, please specify this at the time you make the donation. Please be sure to include your name, address, phone number, and email address with your donation so that we can get back to you with an acknowledgment.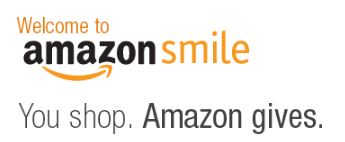 AmazonSmile
AmazonSmile is a simple and automatic way for you to support us every time you shop, at no cost to you. When you shop at smile.amazon.com, you'll find the exact same low prices, the same Prime benefits, the same vast selection and convenient shopping experience as Amazon.com, with the added bonus that Amazon will donate a portion of the purchase price to your favorite charitable organization. You can choose from nearly one million organizations to support.
How does it work?
Log into AmazonSmile with your existing Amazon password.
Choose Fred T. Korematsu Middle School, El Cerrito, CA as your charity.
Shop as you normally would, and we collect .5% on eligible purchases.
Consider installing the Amazon Assistant to your Chrome bar so that AmazonSmile is always a click away.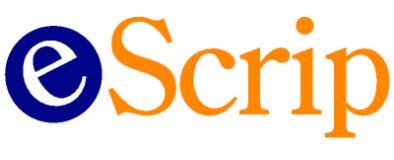 Escrip
Escrip is an easy way for you to support us!  And it involves very little effort on your part.  You register your credit cards, and if you shop at preferred providers, Korematsu's PTSA gets a portion of the funds.
How to do it:
  Get your wallet and your HUSBAND's wallet.  Corporate credit cards are great too.
  Log into ESCRIP.
  Set up an account and register your cards, or switch (or add) Korematsu Middle School.  eScrip Group ID – 145162830
  If possible, shop providers that support escrip.  If not, at some point, a few pennies will trickle into PTSA anyway.  We hope more than just a few!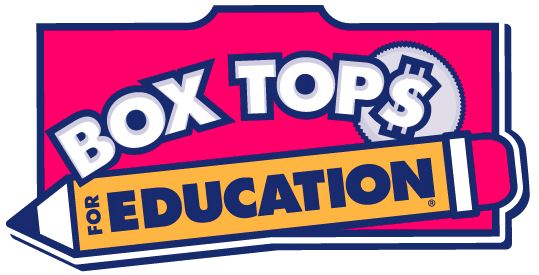 Box Tops for Education (BFE) symbols are worth 10¢ each to our school.
Yes, we do collect Box Tops, and they do add up!  Box Tops are found on many products including Ziploc®, Hefty®, Kleenex®, Scott®, Cheerios™, Total™ and many more. Clip BFE symbols from packages and send them in to school.
Many adults don't want to take the time to hunt and clip, but this is a great kid project and a great way to get kids involved in a community service relevant to them. They can ask friends, neighbors, and other relatives to collect with them. If every student collected 100 Box Tops symbols during the year, we'd earn over $6,000!
Please only send Box Tops that have not expired, and we LOVE it if you can neatly clip them prior to sending them into school.
By Mail:
Korematsu PTSA
7125 Donal Avenue
El Cerrito, CA 94530
ATTN: PTSA Box Tops
Drop off in the Main Office:                                                                                      Bring your envelope to the Main Office . Ensure it is marked "PTSA Box Tops."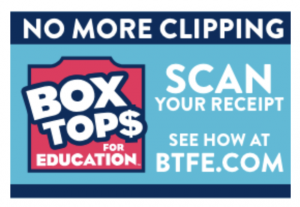 Box Tops for Education (BFE) Are Going Digital!
That's right. Box Tops are converting to a digital format where you  scan your receipt to earn the money.
How does the new program work?
At its core, the program structure and purpose remain the same – to help schools get what they need.  The main difference is how you'll earn – instead of clipping, all Box Tops will be earned digitally via receipt scan.
You'll download the new and improved, user-friendly Box Tops app, register and select a school, and then scan an eligible receipt containing Box Tops products.  You'll earn 10 cents for each Box Tops product purchased plus extra earnings for any Bonus Box Tops opportunities.  The Apple app / Android app will automatically add Box Tops to your school's earnings online, giving visibility to see how you are supporting your school in real-time.
Our family often shops online; how will that work?
Great news! If you shop for groceries online, you can now submit your email receipts from select retailers to earn Box Tops for your school. To ensure that earnings are properly credited to your account:
1. Make sure you have a Box Tops for Education account (you can create one via the Box Tops app or website)
2. Forward your email receipt to receipts@boxtops4education.com using the same email that's associated with your BTFE account
3. Box Tops will be credited within 10 business days – view your earnings detail in the MY EARNINGS section of the app or website
The following email receipts are currently eligible (as of September 9, 2019):
Instacart
Jet.com
SamsClub.com
Shipt
Target.com
Target Pick-Up/Drive-Up
Walmart Grocery
Walmart.com
Walmart Pay
For purchases from online retailers not listed above, please follow the process below.
1. Take a screen shot (or multiple) of your entire receipt from your online purchase, including retailer name, all items, transaction total, and date of purchase
2. Open the Box Tops Contact Us form
3. In the Comments field, please include:
Your email address
Your name
Your school's name
The amount of Box Tops earned with the purchases from that receipt
4. At the bottom of the form, use the "Upload Image Files" feature to add the screen shot(s) of your receipt. We will process your receipt from your online purchase and award the cash earned within 2 weeks.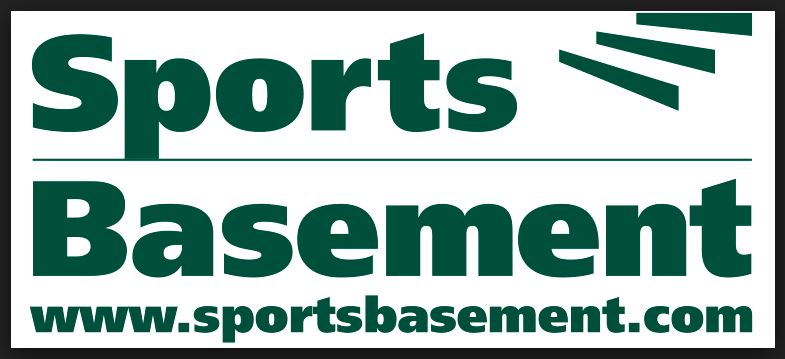 Shop at Sports Basement
Say "Fred T. Korematsu Middle School, El Cerrito" at checkout and receive a 10% discount.  Then, at the end of the year, they send us a check for an additional 10%!  No membership cards, nothing to remember…except to say "Korematsu" at check-out!  The discount is available at all Bay Area Locations.   Check out the Flyer Here!    Sports Basement Website Here!
Eat Out for Your Middle School!
Watch our Facebook page and the weekly e-tree announcements for restaurant nights.  Restaurants include Pasta Pomodoro, Panda Express, and Benchmark Pizzeria.  A portion of your tab is donated by the restaurant to our PTSA.  All proceeds directly benefit our kids and teachers through teacher and department grants, disaster prep spending and more!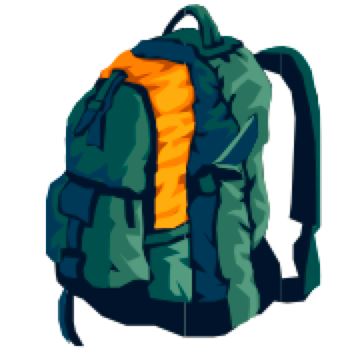 Backpack Drive
We want everyone on our campus to have a backpack for books and personal items.  With your help, everyone can.  Donate $12.00 to our Backpack Drive and we do the rest!  We go to Target, buy the backpacks and deliver them to the counselors who place them with students who have need.  All you need to do is mail in a check, bring a check to the Main Office, or pay online.  On the "memo" line of your check  or in the "comments" field in PayPal, enter "Backpack." Pay online using the link below.
Other Ways to Support Us

Join us at Celebrate Korematsu!  Celebrate Korematsu is our annual school-wide community-building and fundraising event.  Guests are treated to dinner, performances by our bands, and a silent and live auction!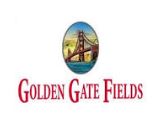 Volunteer at Golden Gate Fields!  Every so often, we are awarded an opportunity to raise funds by manning a concession stand at Golden Gate Fields.  Shifts are four hours long.   It is a small time commitment and a lot of fun!  Consider signing up when the opportunities are posted!