AND AWAY WE GO!! WELCOME AND WELCOME BACK!
Another school year is round the corner. The Korematsu PTSA is here to help you navigate middle school. We also work closely with school administration to organize programs and events that support student success.
FIRST DAY!
School begins Monday, August 21st
First Bell rings at 8:10 a.m. It is a Minimum Day. School ends at 1:25 p.m.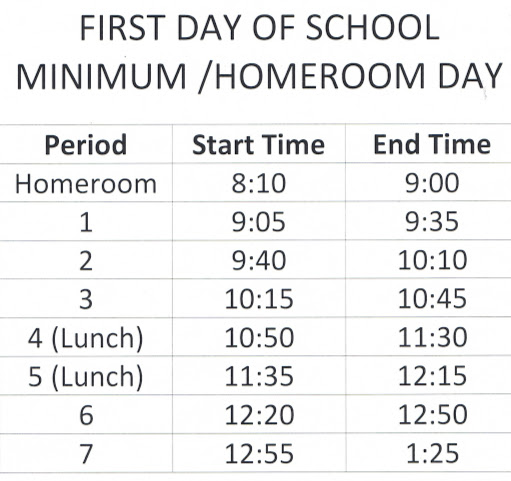 SCHEDULES & ID's
Schedules given out at orientation were draft schedules. There could be changes. There will be lists posted around the school and also adults standing around campus holdings lists, directing students to their first period class. Once they are in their first period class, they will get a copy of their official schedule. If a student was unable to come and get their ID picture taken prior to the first day of school, they need to go to class and we will make an announcement letting them know when they can come to get their ID. This will NOT be done on the first day.
WHAT SHOULD I BRING?
School ID on lanyard.
Class schedule and map of campus.
Sharpened pencils and erasers (mistakes OK!!).
Lunch or meal card or cash to purchase.
Binder with paper inside.
Backpack to hold it all!
Some returning students report they used a composition book for each class. You may need a 5-tab binder with pockets to hold handouts. Teachers will tell students what is required for class. If you buy ahead, save the receipt in case a teacher changes it up.
You do not change for P.E. on the first day.
DROP OFFS AND PICK UPS
Drop off and pick up students at the marked, designated areas on Norvell and Lawrence. Drive around the school in a clockwise direction. For student safety, and to improve traffic flow, drop students on the school side of the street. Please do not drop off students directly in front of the school on Donal Avenue. In the mornings and afternoons, Donal Avenue is used by AC Transit and other buses, therefore, it must be kept clear so that the buses can make their stops.
PARKING
There is no parking on the school side of Donal Avenue. The school side of Donal Avenue must be kept clear for AC Transit and other bus use. Please park legally on Lawrence, Gladys or Norvell Streets.
Please respect our neighborhood and our neighbors. Please do not park in front of and block driveways …. even for a minute … and always follow traffic rules and regulations.
AC Transit
AC Transit runs dedicated routes to and from Richmond. These routes run only on school days Monday to Friday and the schedules are timed to match the hours of local schools and operate only when schools are in session. Even though these buses are specific to school schedules, they are open to all passengers at regular fare. Find routes here! 667 668 675
HOW TO STAY INFORMED AND INVOLVED
SUBSCRIBE TO THE ETREE. Email us at korematsuptsa@gmail.com to be added. We publish The Phoenix,every Thursday (and occasional reminders when needed).
SUBSCRIBE TO OUR GOOGLE CALENDAR, which lists events at Korematsu.
How to subscribe:
1. Go to our Google Calendar.
2. Click on the "+GoogleCalendar" button in the lower right hand corner.
3. Follow the Google prompts and the Korematsu events will now populate your calendar!
"LIKE" US ON FACEBOOK – THE ONLINE CONVERSATION ON KEY ISSUES AFFECTING OUR CHILDREN'S LIVES
Post. Like. Share. Comment. Tag. Korematsu on Facebook Page: https://www.facebook.com/PortolaMiddleSchool
PARTICIPATE IN OUR COMMUNITY EVENTS and meet new and returning students and their families, staff, and Principal Burnham!
Ice Cream Social: Free Event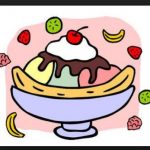 Saturday, August 19, 3 to 5 PM
Castro Park (next to Korematsu Campus).
For a more fun way to meet people, try volunteering at the event. Please sign up for the Ice Cream Social
Back to School Pizza Picnic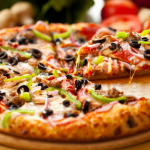 Thursday, August 24, 5 to 7 PM
Korematsu Amphitheater (outside the Multipurpose Room)
$5 per person (pizza, salad, drinks & dessert). The event could use your energy. Please sign up for the Pizza Picnic here:
MATH CLUB
Math Club is a lunchtime activity where students get help with homework, play games and solve puzzles, and earn extra credit and have fun with math!
Parent volunteers are warmly welcome and are needed to provide support (NO MATH KNOWLEDGE NECESSARY)! Contact: korematsuptsa@gmail.com and we will send you on to the proper people. Sponsored and paid for by your PTSA.
AFTER SCHOOL MATH TUTORING
Start Date TBD
Monday, Tuesday, Wednesday, and Thursday
Hours: Mon 2:30-3:30 Tues 2:30-3:30 Thurs 2:30-3:30. Wednesday and other minimum days 1:30-2:30.
This after school hour is open to anyone in our community that needs help with math. Parents and guardians of Korematsu students are welcome to attend too! Just bring any math work you need help with or any math questions you might have. No appointment necessary, but students are expected to abide by regular classroom behavior expectations or they will be asked to leave. Room A201.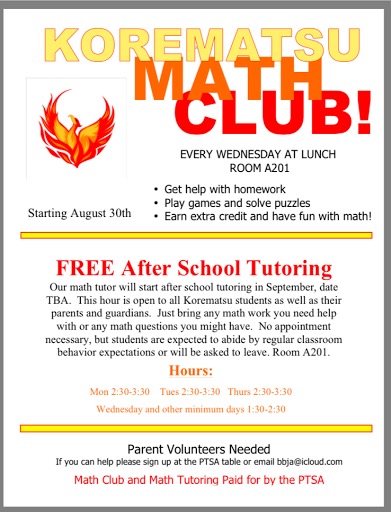 WriterCoach Connection
Become a WriterCoach Connection volunteer at Korematsu Middle School; get an inside look into middle school and feel good about strengthening public education in El Cerrito. KMS is on the upswing thanks to wonderful parents, community support, dedicated principals and teachers, a state-of-the art new campus and being a pilot program for many new innovative and exclusive programs.
WriterCoach Connection brings teams of trained volunteers to help students one-on-one with their classroom writing assignments. We provide all the training you'll need to be a terrific coach. To reach our goal of one-one-one coaching (where the magic happens) we need 10 more coaches to start training. Please check out this two minute compelling video!
and please click below to sign up to learn more at one of our upcoming orientations.
http://www.writercoachconnection.org/volunteer-orientation.html
Coaching is a low time commitment (typically only once or twice a month for 1-2 hours, 9-11am) but very fun and rewarding.
Thank you!
Join PTA
​
NEED MORE INFO ON PTSA MEMBERSHIP AND DIRECT DONATIONS?
Sign up over our website. Go to KorematsuMiddleSchool.org. Click on the yellow Donate button, which will take you to our PayPal link. In the "Comments"field, enter "PTSA Membership" and we will do the rest!
El Cerrito's celebrating turning 100!
The "Big Bash" Celebration Weekend is mid September with many events and activities for families.
Centennial Celebration Weekend
http://www.el-cerrito.org/2017events
Thursday, September 14 – Centennial Celebration at the Rialto Cinemas, Cerrito Theater

Friday, September 15 – Pixar's "Toy Story" – Cinema in the Park (Cerrito Vista)

 Saturday, September 16 – El Cerrito Showcase Parade 

Saturday, September 16 – Youth Dance the Night Away (grades 6-8)

Sunday, September 17 – Centennial Gala Dinner