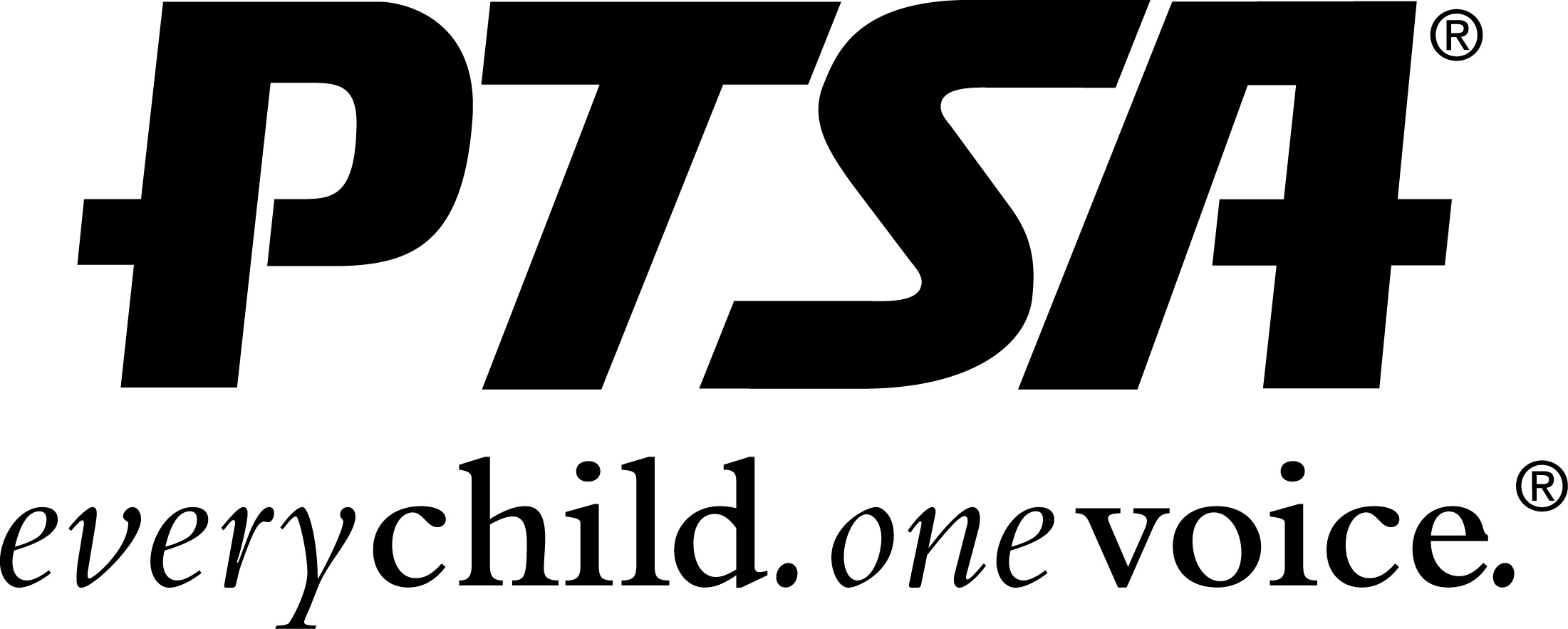 We are a PTSA….a Parent Teacher STUDENT Association.  That's right!  Students can join our unit and have an active voice and vote in determining the direction and actions of our Association.
PTSA dues are $15 per member. By becoming a member, you show support for your community middle school, provide funds to the PTSA to pay for valuable programs on campus, and make your voice heard by attending and voting at PTSA meetings.  You don't need to be a PTSA member in order to make donations or volunteer your skills. However, a large and active PTSA membership helps significantly when we apply for grants and other outside support and generally indicates a high level of parent and community involvement in the school.
What is PTA? PTSA?
PTA stands for Parent Teacher Association.  PTSAs allow students to join the Association.  PTA is a registered 501(c)(3) nonprofit association that prides itself on being a powerful voice for all children, a relevant resource for families and communities, and a strong advocate for public education. Membership in PTA is open to anyone who wants to be involved and make a difference for the education, health, and welfare of children and youth.
Korematsu's PTSA
Our unit is an Association run by bylaws, and is comprised of parents, guardians, staff and students. We support the students, staff, guardians and parents of KMS by providing volunteer time, financial resources, parent education, legislative involvement and serving as advocates for the students of KMS. Our role is to support the school's mission of ensuring that every student has the opportunity to learn in a safe, supportive environment and that all students gain the knowledge and skills necessary to leave KMS as productive citizens.
Where Does the Money Go?
$9.35 of every membership stays here on campus where we fund classroom and department supplies, buy disaster prep supplies, fund library expenditures, contribute to STEM classes among other expenditures. We also host events like the yearly Back-to-School Ice Cream Social, the yearly Back-to-School Picnic, the school-wide Fright Write contest.  We host the monthly Teacher Treat Day and pay for 8th Grade Promotion Ceremony activities. We are on hand for Information Night, pay for and maintain this website, and send out information to our members. That's the plan at least … we need volunteers to help, this year more than ever it seems, as we're only a few people this year. And we'd love to have you join us as members, too.
$5.65 of every membership leaves our local unit for Council, District, State and National PTAs.
Bayside Council of PTAs uses funds for officer training and support and district-wide events such as school board candidate forums.
Thirty-Second District PTA empowers councils through training and leadership development and supports council advocacy, membership, and program efforts with materials, technology and communication tools.
California Association of PTAs (CAPTA) uses funds for child advocacy, training, conventions, scholarships and more.
National PTA  aims its efforts in Washington, DC and advocates on behalf of children and family engagement.
Meetings
As written in our bylaws, we meet on the second Tuesday of September, November, January, March and May.  Our meeting time is normally 7:00 p.m.  Notice of Meeting is publicly announced 10 days prior to the meeting date – generally through email and posted on campus. Subscribe to our calendar for automatic notices of date, time and location.
PTSA Board Members
President: Ted Lam
Secretary: Emily Burnham
Treasurer: Jenny Fowler
Fundraising Chair: Karineh Samkian
Communications Chair: Negar Souza
Volunteer Chair: Isaac Gonzales
Board Member at Large: Crystal Feldman
Board Member at Large: John Sussman
Board Member at Large: Tere De La Torre
Board Member at Large: Rochelle Johnson
To contact the PTSA please email: KorematsuPTSA@gmail.com
To sign up for the PTSA e-tree: korematsu-ptsa-news+subscribe@googlegroups.com
Four Ways to Join:  
JOIN ONLINE!    
Join online through this link.
Make Checks payable to the Fred T. Korematsu PTSA. Each membership is $15.00.
DROP OFF AT REGISTRATION  
Fill out the Korematsu PTSA Membership Form, attach your membership dues, and turn it in at the PTSA table during August registration.
DROP OFF IN THE KOREMATSU MAIN OFFICE
Fill out the Korematsu PTSA Membership Form, attach your membership dues, and drop it off at any time in the Korematsu Main Office. Ensure the papers are addressed to: PTSA Membership.
MAIL IT IN!      
Fill out the Korematsu PTSA Membership Form, attach your membership dues, and mail it directly to Korematsu Middle School, 7125 Donal Avenue, El Cerrito, CA, 94530, ATTN: PTSA Membership.