GIVING CAMPAIGN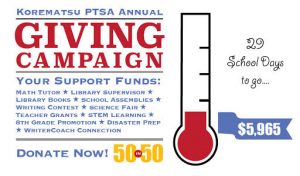 Please help us support our students! Donations of any amount are gratefully accepted, and donations of $100 or more will receive a Korematsu car magnet. Thank you to everyone who has already donated! Please donate now!  To learn more see our flyer. 
ART AND WRITING CONTEST: OPEN TO ALL STUDENTS
All Korematsu students are invited to participate in"Fright Write," an annual story, art, and comic strip contest sponsored by the PTSA. The contest starts this week and ends on Thursday, October 5th 2017. Flyer and rubric here
Rules & Guidelines:
Each student may submit ONE original entry on a Halloween-related theme in EACH of the following categories.
Story/Poetry Category— Length: One-page MAX.Format: Typed on 8-1/2" x 11" paper, no smaller than 10 pt. font size.
Comics Category— Length: One-page MAX. Format: Must be on 8-1/2" x 11" paper, with original hand-drawn artwork in BLACK INK. NO pencils or computer-generated graphics.
Art Category —  Materials/Media: Must be on 8-1/2" x 11" paper, with original hand-drawn artwork in BLACK INK. NO pencils or computer-generated graphics. Format:
a) Front cover: artwork must fill up a page of 8-1/2" x 11" and include the title "Fright Write 2015-16." b) Back cover : artwork must fill up a page of 8-1/2" x 11".
OPEN TO ALL STUDENTS: KOREMATSU LIBRARY
Here is the library schedule:
M: 8:20-3:45

Tues:

8:10-3:30

(mostly RATS, limited space after school)

W:

8:10-3

Th:

8:10-3:45

F:

8:10-3
Students are welcome to come any day of the week during class with a pass from teacher and during lunch. All students must have their ID to come to the library. They will need to scan their IDs so that the library can record library usage and keep track of room capacity at lunch. Students may check up to 4 books, and loan period is 3 weeks with renewals available. Library catalog is at WCCUSD.follettdestiny.com, then choose "Korematsu."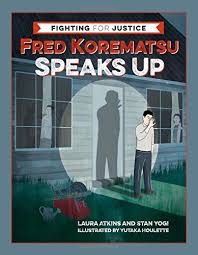 For Banned Books Week (Sep. 24-30, 2017), the ACLU of Northern California is organizing a series of free events reflecting on the life and work of Fred Korematsu and the importance of speaking out against forces that would seek to silence and censor you. There will be a :
BOOK READING & DISCUSSION
Friday, Sep. 29 at 6:30 p.m.
Laurel Book Store
1423 Broadway
Oakland, CA
This event is free of charge, but please RSVP via laurelbookstore.com. For more information, email ACLU.AlamedaCounty@gmail.com To learn more click here
Speakers Series Richard Rothstein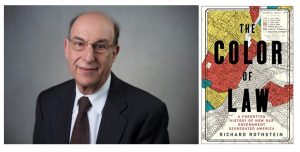 Monday, September 25, 7:00 pm
El Cerrito High School Auditorium
540 Ashbury Ave
West Contra Costa Unified School District and the El Cerrito Family of Schools presents Richard Rothstein, author of The Color of Law: A Forgotten History of How Our Government Segregated America.
Join us for a great discussion with Richard Rothstein, author and Research Associate at the Economic Policy Institute. Rothstein will offer insights into how residential segregation in America—the incessant kind that continues to dog our major cities and has contributed to so much ongoing social strife—is the intended result of racially explicit government policies at the local, state, and federal levels.
This event is free to all.
LUPINE HILLS SATURDAY!
WCCUSD welcomes and encourages your volunteer work at school sites! But, get screened first!
Two steps to the process: First, follow the link and instructions for the BeAMentor process.
https://www.wccusd.net/domain/93
Next, come out to any site for free fingerprinting!
Saturday Sept 23 Lupine Hills
Saturday Sept 30 DeJean
FLIER HERE!
KOREMATSU YARD SALE, SATURDAY, OCTOBER 14, 9 AM – 4 PM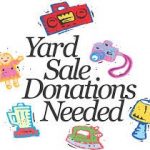 We need donations of gently-used household items, toys, sports gear and equipment, small furniture, etc.   Many volunteers are needed to sort out items on Friday, Oct. 13, 5-9 PM & on Saturday during the sale itself.