2017 PTSA Giving Campaign
Movie Night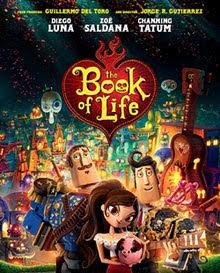 JOIN US TONIGHT!!!
The Hispanic and Chicano Committee will be hosting our
Second Movie Night TONIGHT on
Thursday, November 2, 2017 @ 6:15 pm in the Multipurpose Room.
We will watch
The Book Of Life.
We will have traditional Latin American snacks & drinks Bring your blankets, lawn chairs, and pillows. Pajamas are acceptable.
VOLUNTEERS NEEDED SATURDAY
Ms. La Due is looking for parent volunteers THIS SATURDAY, November 4th who are available to help build the set for Korematsu's fall play, No Body to Murder. Students are welcome, but must be accompanied by a parent. Please e-mail sarah.ladue@wccusd.net if you are available to help!
We are also looking for assistance from someone who has a truck to help transport a few furniture items that will be used in the set. Please reach out to Ms. La Due if you are available to help make our fall play a success!
PTSA ASSOCIATION MEETING

YOU ARE ALL INVITED TO OUR NEXT
PTSA ASSOCIATION MEETING 7 PM
TUESDAY, NOVEMBER 7
KOREMATSU MULTIPURPOSE ROOM
YOU DO NOT NEED TO BE A MEMBER TO JOIN US AT THE MEETING….ONLY TO VOTE!
After covering PTSA business, we will hear from Pietro Maida.
Sensei Maida teaches a Teen Ki-Aikido class though El Cerrito Recreation Center. In addition to teaching Aikido techniques, his purpose is to provide young people with tools to navigate challenges they may face in Middle School. He addresses how to handle peer pressure and bullying and he teaches how to increase relaxation and how to handle stress.
This will be a good meeting to bring your students to.
Here is the link to the Meeting Agenda:​
General Association Meeting Agenda
​
Preceding this, is the Band Parents' meeting in the Band room, at 6 PM.
PARENT VOLUNTEERS NEEDED
8th grade English teacher Mr. Vedder wants to celebrate his 8th grade students who make it at least halfway on their reading goals this year, by taking them on a fun and relaxing end-of-the-year field trip. This is a huge undertaking and he cannot make it happen without the help of awesome parent volunteers. He wants as many students as possible on this field trip, so he'll need around 30 volunteers, who have their WCCUSD volunteer badges. If you do not have one yet, there is an additional WCCUSD Fingerprinting Party this Saturday, see flyer for details.​
Flyer
​Here's the link to the sign up sheet if you will be able to volunteer for this. It will be in May, and Mr. Vedder is tentatively planning to take them to Kennedy Grove Park. Before he firms up the details, we'd like to see if there is enough interest in volunteering for this, so please sign up, if you will be able to go.
VOLUNTEERS FOR MR. VEDDER'S 2017/18 END OF YEAR…
​
For more details you can email him at brian.vedder@wccusd.net
JENNY K FUNDRAISER
JENNY K FUNDRAISER WILL BE FROM NOVEMBER 12TH – 18TH.
GOLDEN GATE FIELDS FUNDRAISER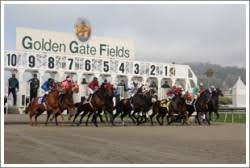 Help Raise $1000 for Korematsu at
Golden Gate Fields Racetrack
November 12
Korematsu's PTSA and Band Programs have a great fundraising opportunity from Golden Gate Fields. We provide volunteers for hot dog, beer and mimosa sales at the horse races and we get $1000 and tips in exchange. ThePTSA and Band will jointly recruit volunteers and will split the proceeds 50/50.
Our date is Sun, November 12th and we only need to fill 4 volunteer slots. If you can work one/both shifts that day
(10 am -1 pm or 1 pm – 4 pm), just click here to sign up:
KMS Golden Gate Fields Fundraiser Nov 12
Golden Gate Fields Fundraiser — Sun., Nov 12
Sheet1 Golden Gate Fields Fundraiser to benefit Korematsu PTSA& Band Sunday, Nov 12, 2017 No experience nece…
It's really a lot of fun and an easy way to make some money to support programs at Korematsu!