2016-2017 YEARBOOK — ORDER NOW!
Now is the time to order your 2017-2018 Yearbook! 64+ colored pages! The basic book is $30 until Feb. 9, 2018. Order today! The price goes up to $40 between Feb 10, 2018 and mid-April, when sales end.
We are currently accepting online orders only. Please go to http://www.jostens.com/apps/store/customer/1003883/Fred-T.-Korematsu-Middle-School/ then click on "2018 Yearbook". Many customizations are available for additional fees, including adding a student's name.
Orders can be placed via cash/check and order form in the school office after January 16th.
CHIPOLTE RESTAURANT NIGHT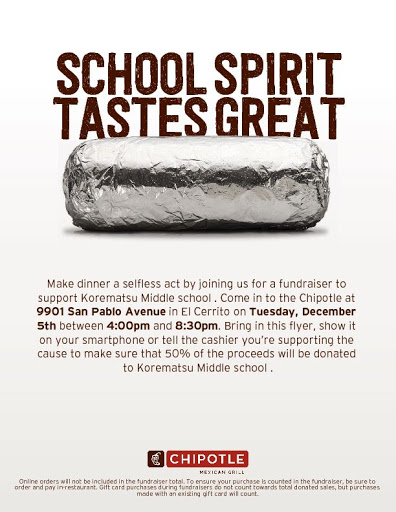 SUPPORT US WITH AMAZON SMILE

Support us when you shop on Black Friday. Go to smile.amazon.com/ch/94-6173241 and Amazon donates to Fred T. Korematsu Middle School.
= = = = = = = = = = = = = = = = = = = =
Support us when you shop this holiday season
SAVE THE DATE – SCHOOL TOURS
School Tours
November 28th, December 12th , January 30th
9:00-10:00 a.m.
Meet in Main Office
Orientation Night in February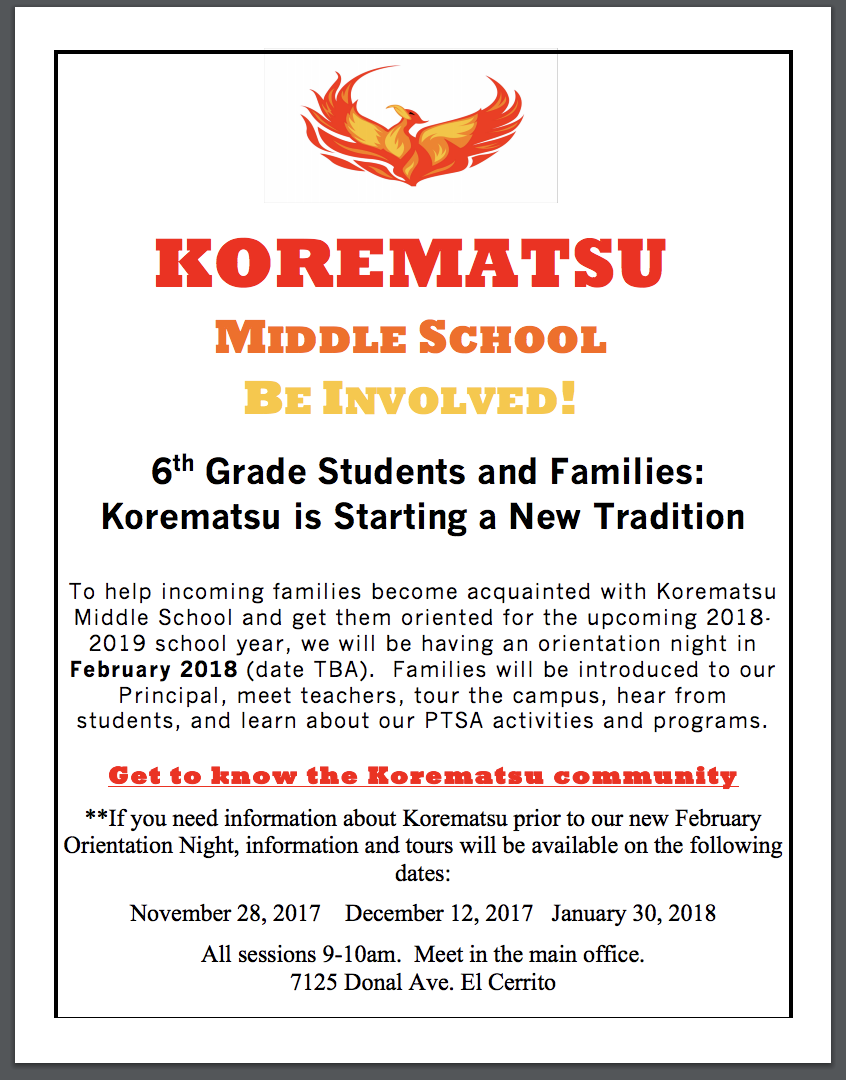 "No Body to Murder"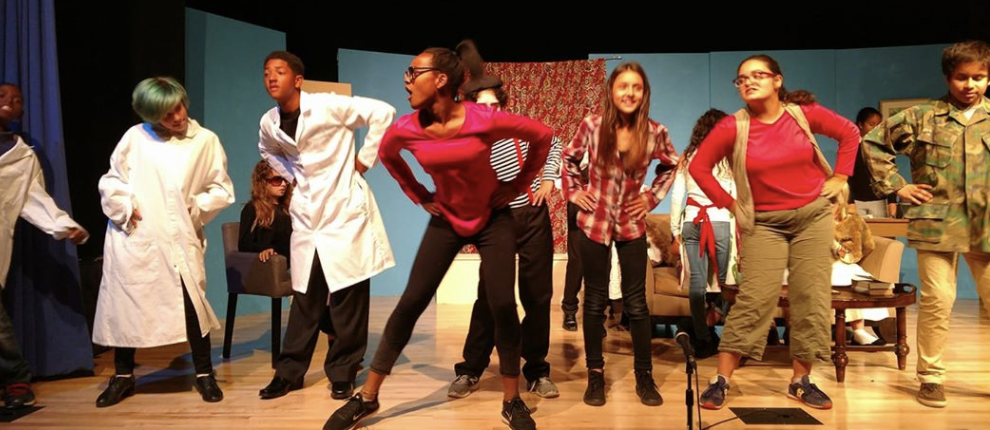 Wednesday and Thursday
November 29 and 30, 2017
7:00 p.m.
Korematsu Middle School
MPR
Come see Korematsu's first fall play, "No Body to Murder" by Edith Weiss! In this show, a zany group of characters comes together for a stay at the Come On Inn. Before long, they're dealing with thunderstorms, escaped convicts, and the realization that one of them might be… a murderer!
Come see this fun one-act show and support the talented students that have been working so hard, both onstage and off!
Tickets are a suggested donation of $3! Donations to our drama department will be happily accepted, but no one will be turned away!