KOREMATSU'S FALL PLAY – NO BODY TO MURDER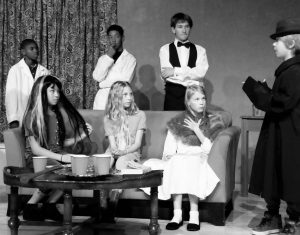 TONIGHT Thursday, November 30th at 7pm in the Korematsu MPR.
Under the direction of Ms. La Due, we have a brand new after school drama program this year, and thirty 7th & 8th graders are working onstage and off to put this production together. They'd love to share it with you! Tickets are a suggested donation of $3.
NEEDS ASSESSMENT SURVEY AFTER SCHOOL PROGRAM
The City of El Cerrito Recreation Department has been asked to conduct a needs assessment to determine if the families of Korematsu Middle School would benefit from the addition of more program options after school. Please fill out this survey
https://www.surveymonkey.com/r/3BQBYFF
to help us ascertain the level of need for more programs and the types of programs that would be most utilized.
2017-2018 YEARBOOK — ORDER NOW!
Now is the time to order your 2017-2018 Yearbook! 64+ colored pages! The basic book is $30 until Feb. 9, 2018. Order today! The price goes up to $40 between Feb 10, 2018 and mid-April, when sales end.
We are currently accepting online orders only. Please go to http://www.jostens.com/apps/store/customer/1003883/Fred-T.-Korematsu-Middle-School/ then click on "2018 Yearbook". Many customizations are available for additional fees, including your student's name.
Orders can be placed via cash/check and order form in the school office after January 16th.
CHIPOTLE RESTAURANT NIGHT TUESDAY DECEMBER 5th 4pm – 8:30pm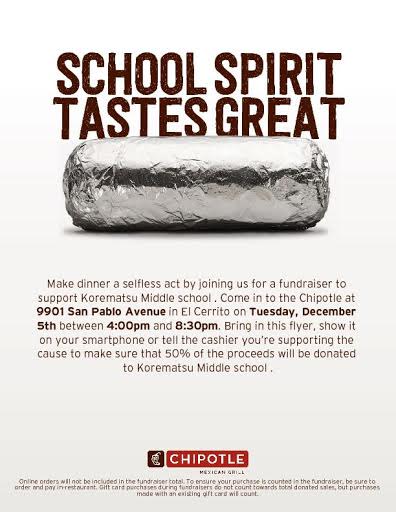 SCHOOL TOURS
December 12th , January 30th
9:00-10:00 a.m.
Meet in Main Office
Orientation Night in February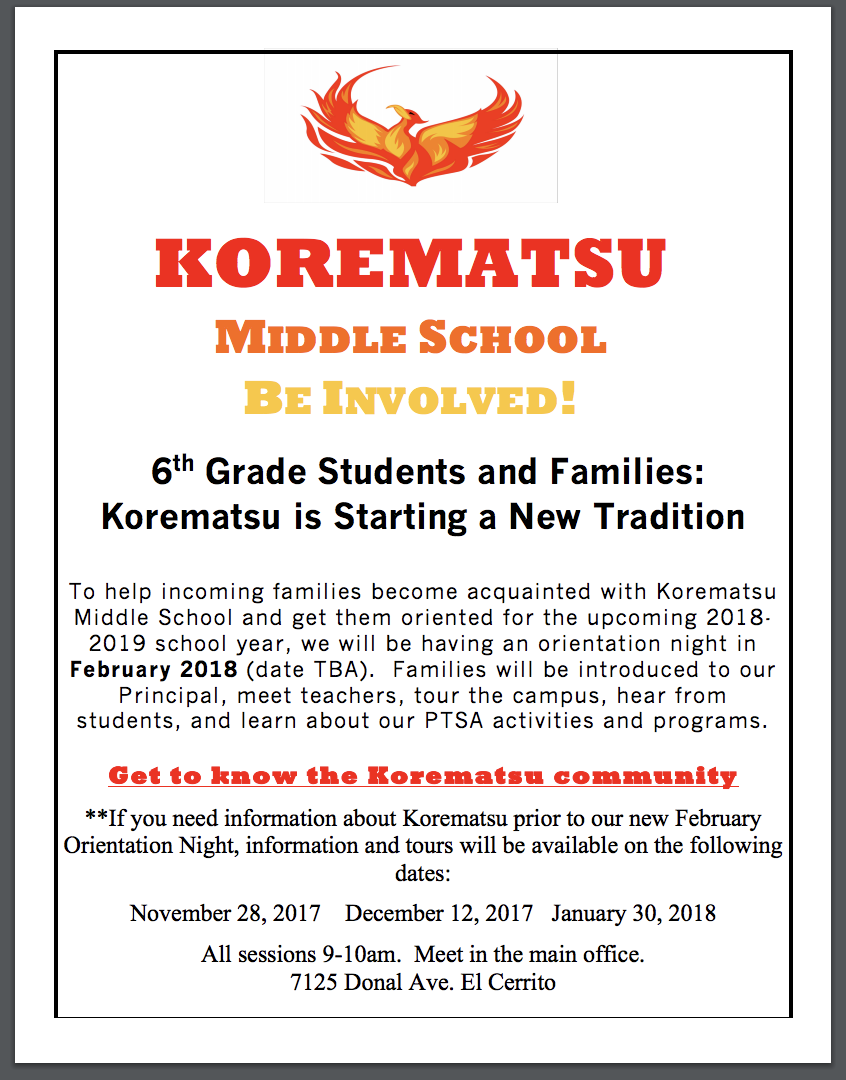 TEACHER LUNCHEON
December 8th is the last teacher luncheon for this year. The theme is food that makes you happy. Bring whatever dish puts a smile on your face, makes your tummy jump and makes you feel good. To sign up please click HERE .
KOREMATSU SPIRIT WEAR
Order your Korematsu Spirit wear ​​
Details: ​Korematsu spiritwear
KOREMATSU CHOIR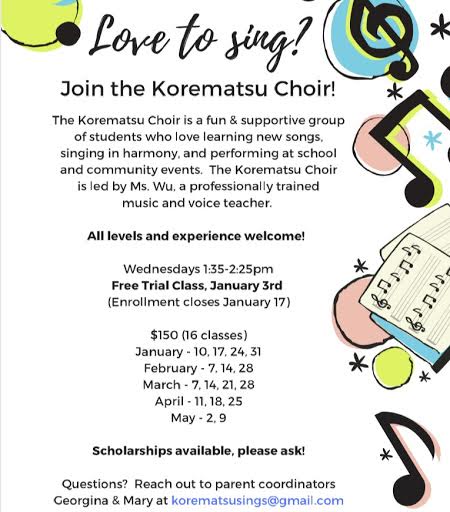 WARRIORS

The Ed Fund & WCCUSD Invites you to see the Warriors!!!
You are invited to support the Ed Fund in collaboration with the West Contra Costa Unified School District to go see the Warriors play on February 22, 2018 @ 7:30pm at the Oracle Arena. The deadline to buy tickets is December 15, 2017.
The proceeds will go to support the Ed Fund and our mission to serve as a resource that aligns with the efforts of our partners to ensure that all our students succeed in college, career, & life. Recently, we awarded $20,000 in Bradley Arts grant to support 22 schools around the district to help fund their project.
Click on the link below for details: Warriors Poster
​