CALL FOR VOLUNTEER JUDGES FOR SCIENCE FAIR – TUESDAY, JANUARY 16
Do you have a background in engineering, science or science education? If so, Korematsu's Science Fair needs you! Please consider volunteering some of your time to judge the efforts of our young scientists!
Judging hours: 8:30 am – 8:00 pm on Tuesday, January 16 (Please allow a total of 3-4 hours to judge.)
Where: Korematsu Middle School, C312 (Mr. Kunz's Room)
If you can volunteer to judge, please email Jeff Walker and Judy Chin at judy_chin@comcast.net.
Or, if you can help purchase food for the judges, please email Jeff and Judy at the same address.
Please help grow our science fair tradition!
CALLING ALL BAKERS!!!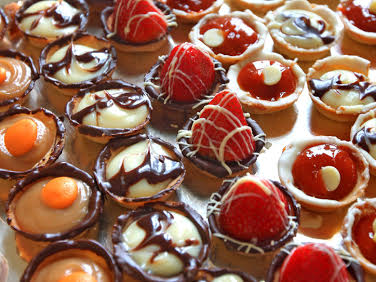 ​​Do you have a favorite dessert you would love to share with another Korematsu Family?
Or maybe you or your student loves to bake? If so, you should sign up to be a part of our auction item- "Dessert for a Year."
It really is simple AND it helps raise money for Korematsu.
How it works:
You sign up for a month. When it's your turn, I send you an email and you coordinate and drop off the dessert to the winner.
This contribution is HUGE!! This is one of our most popular auction items.
Ready to sign up? Email Tammy Garretson at tammylou@sbcglobal.net.
TEACHER LUNCHEON!! SIGN UP!
Our first Teacher Luncheon for 2018, next Friday January 12th is a Pizza and Salad Buffet.
GATEWAY TO TECHNOLOGY
Dear Parents,
Happy New Year!
I'm reaching out to you for your support in supplying our Gateway to Technology classes with Computer Mice. Every month the school and myself provide so many computer mice but by the end of the month, most go mysteriously missing. So, I am extending an invite to my students' parents to donate Computer Mice of any kind during January and February. This is much appreciated.
Cheers,
Mr. Pohl
CHINESE STUDENTS – VISITING KOREMATSU MIDDLE SCHOOL
NEED TEMPORARY HOUSING
Can you help?
Host Families Needed – Korematsu Jan 2018.pdf
Celebrate Korematsu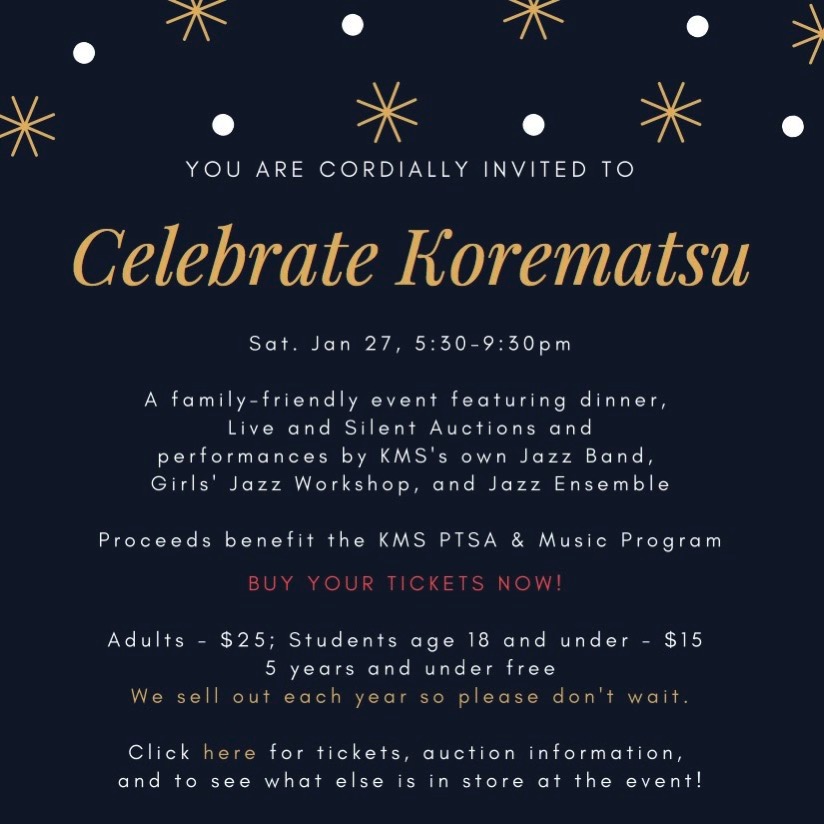 Go to: charityauction.bid/CelebrateKorematsu2018
Questions? Email: celebratekorematsu@gmail.com