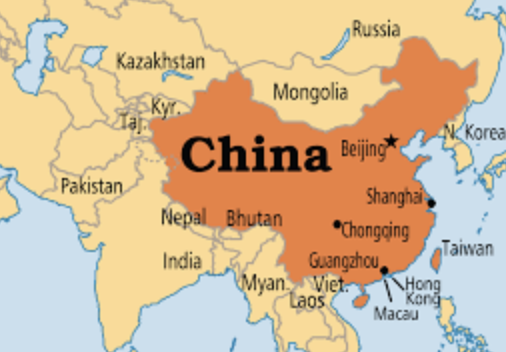 Korematsu students have an opportunity to be student ambassadors in China this summer.
OPTION 1: 16 – Day Itinerary July 10 – July 25
OPTION 2: 21 – Day Itinerary July 8 – July 28
On the 16 to 21 day trip, students will engage in cultural exchange activities with Chinese students and visit Chinese historical landmarks (Great Wall, Forbidden City, etc.). Contra Costa College is also sending an instructor and students can earn 3 semester units of college credit for attending (this equates to 10 high school credits on their transcript).
The per student trip cost is highly subsidized, and District students only need to pay $650 towards the $3,250 per student cost.
The flyer and the application are attached. Applications need to be submitted by April 28 (late applications incur an additional fee of $150). Students must have a valid passport before they can apply. Students need to submit applications to their school principal.
The program is open to district high school students and students at Korematsu and Helms Middle Schools (these two middle schools have established sister schools in China). We've been invited back after a very successful Spring Break trip with DeAnza High School.
ELIGIBLE SCHOOLS
El Cerrito High
Kennedy High
De Anza High
Richmond High
Pinole Valley High
Hercules High
Middle College High
Korematsu Middle
Helms Middle
If demand warrants, we can hold an informational meeting late afternoon/evening of Friday, April 20th. Please email: Korematsuptsa@gmail.com if you are interested so that we can gauge interest and set a time.
IMPORTANT INFORMATION:
You must have a valid passport now, as applications are due April 28. After, add $150.

Cost: $650 After April 28: $800 (late fee).

Hand in the application to your school principal.
Email Korematsuptsa@gmail.com if you have interest in an in-person informational evening late afternoon/evening Friday, April 20th.
If you have questions about the trip, you may contact:
Eric Peterson, Ph.D., NBCT
Director, International Programs and Mandarin Immersion
Principal, West County Mandarin School
West Contra Costa Unified School District
510-231-1529 (Office)
Don't let this opportunity pass!
Chinese Ambassador Informational Flyer
Chinese Ambassador Application.pdf