GET A JUMP-START ON REGISTRATION #1


POWERSCHOOL 101!
Powerschool is the District's grade, attendance and assignment management system. Both students and parents will eventually establish Powerschool accounts. Take a moment to familiarize yourself with Powerschool now.
Two video links are included below.
NOTE: THE DISTRICT'S POWERSCHOOL IS ON SUMMER BREAK AT THIS TIME.
YOU CANNOT LOG IN AND ESTABLISH ACCOUNTS JUST YET.
THE VIDEO LINKS BELOW ARE INFORMATIONAL AND ARE PROVIDED ONLY AS FAMILIARIZATION TOOLS.
POWERSCHOOL OVERVIEW
http:/tinyurl.com/korematsu18
WCCUSD Login
http:/tinyurl.com/korematsu17
GET A JUMP-START ON REGISTRATION #2!
​
PARENT CONTACT FORM
How do you want to receive information?
Please take a moment to fill in your contact preferences here!
http://tinyurl.com/parent-contact-pref
GET A JUMP-START ON REGISTRATION #3!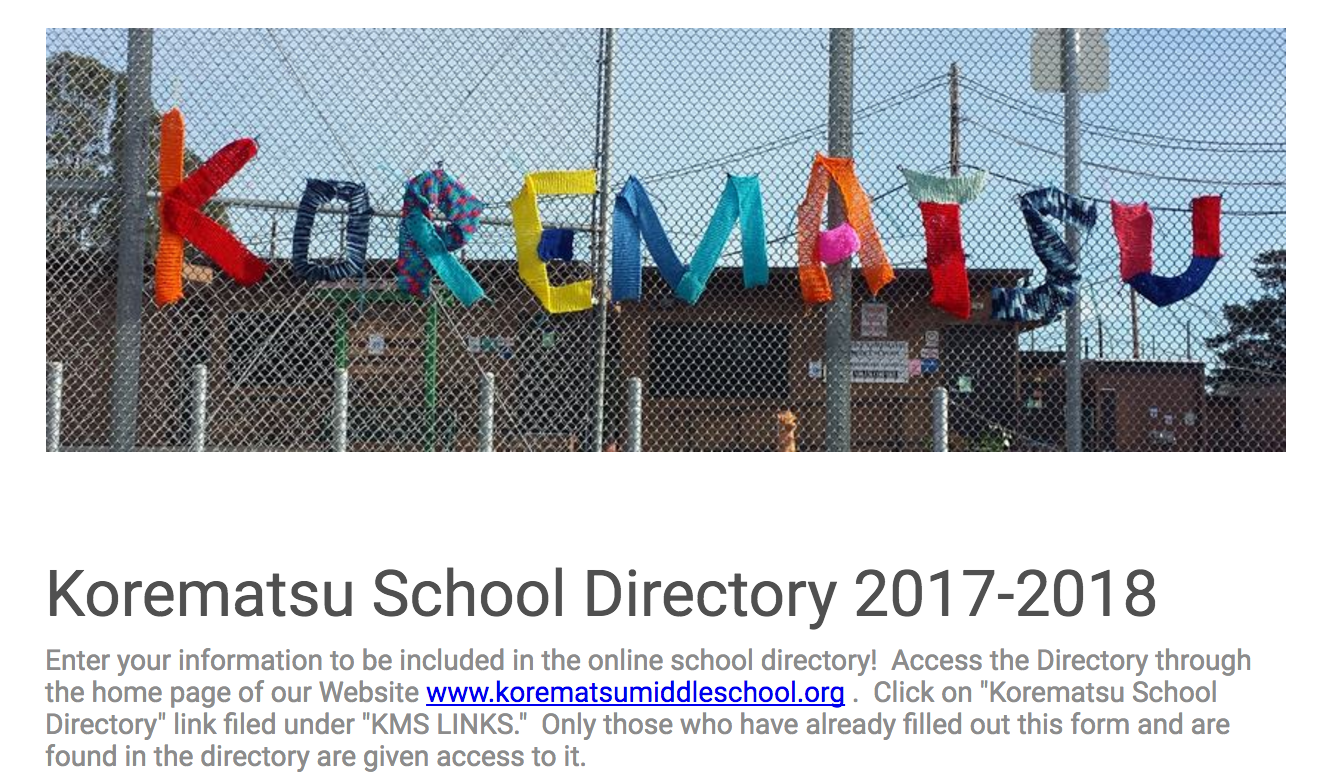 CONSIDER JOINING THE SCHOOL DIRECTORY!
Missing homework?
Don't understand the assignment?
Want to hang out with friends?
1. Enter your information here!
2. Access the directory on our website!
* www.korematsumiddleschool.org
* On the right hand side find "KMS LINKS"
* Click on "ACCESS SCHOOL DIRECTORY HERE"
This directory is accessible only to Korematsu families that have entered their information.
Your email address must be in the directory before access is granted.
ICE CREAM SOCIAL!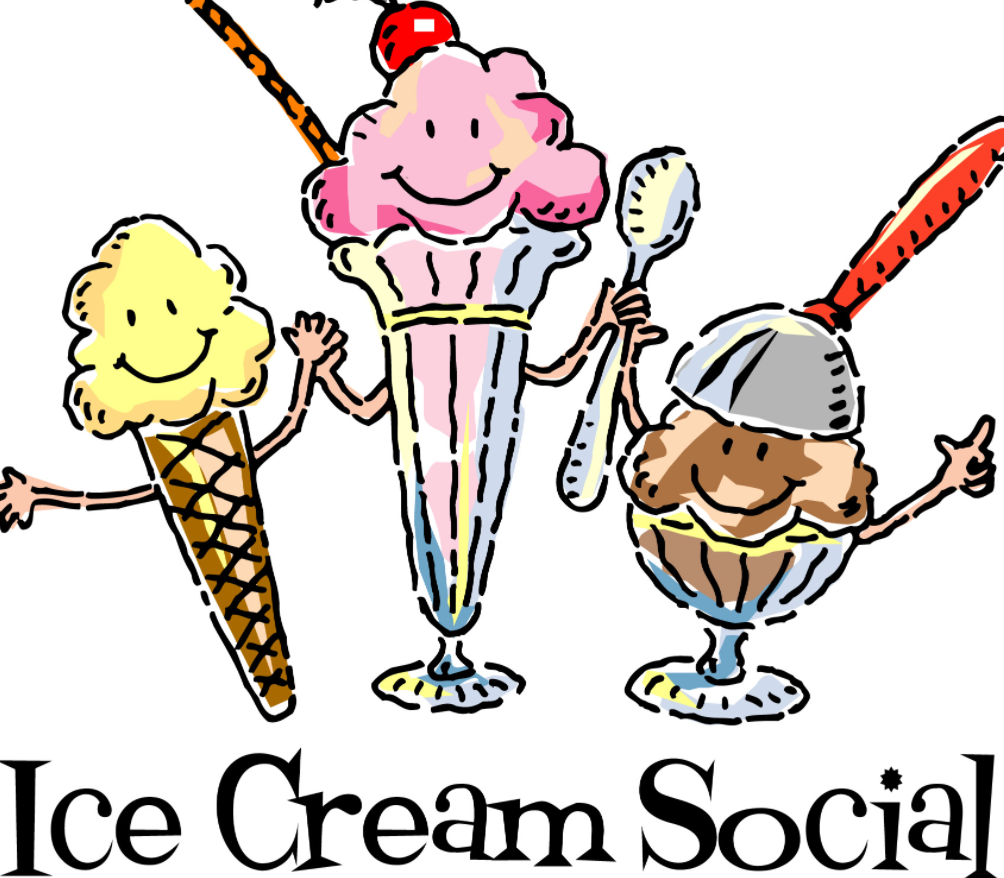 The Korematsu Annual Ice Cream Social will be held on August 19th from 3:00 – 5:00, in front of the Castro Clubhouse 1420 Norvell Street, El Cerrito, CA, right around the corner from Korematsu.
This free, fun event is open to all incoming and returning students and their families and siblings. It is a great opportunity to catch up with classmates and meet new friends before school starts the following week.
We are also in need of parent volunteers for the event for set up, scooping and clean up.
Please contact stacey.steele@logolabpromo.com to volunteer.
All School Back to School Pizza Dinner​
Evening of Thursday, August 24th
Family and Siblings invited!
Nominal cost!
Catch up with old friends and meet new!
Details Coming!
VOLUNTEER OPPORTUNITY – HELP PTSA AT REGISTRATION!
We are looking for parents to volunteer on August 8th, 9th and 10th to cover the PTSA table. You'll collect money and checks for membership and help people sign up for the etree.
We need 2-3 parents for each of the 3 slots on those days. Hours are 9:00 am- 12:00 PM.
Please note the times for your child to register to make sure your volunteer times don't clash with your registration times:
August 8th- 7th Grade
August 9th- 8th Grade
August 10th- All who missed the first two days
9 a.m.: Last name
s starting with A-H
10 a.m.: Last names starting with I-Q
11a.m.: Last names starting with R-Z
Necesitamos padres que hablan Espanol para traducciones.
Please contact stacey.steele@logolabpromo.com to volunteer.
Headed to El Cerrito High?

Still on our Mailing List?
El Cerrito High School
2017/2018 Walk-Through Registration
Large Gym
All forms needed for registration will be supplied at the walk-through. See dates below to determine when you should attend.
Forms will also be available on the El Cerrito High School Website and in the school office on August 1, 2017. Completed forms can be brought to the walk-through registration.
If you are unable to attend the walk-through registration, please complete forms and turn into the school office. Class schedules, for students not participating in walk-through registration, will be available starting August 14, 2017*.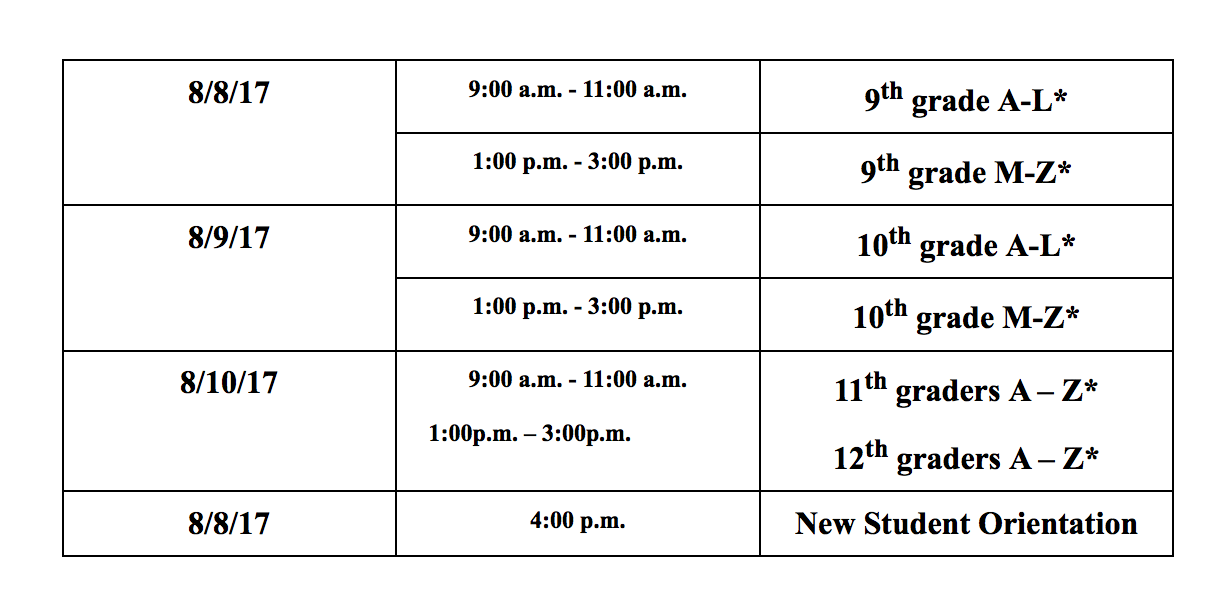 *Please note: students who have incomplete paperwork or unpaid fines will not receive a schedule.
Liz Smith
Office Manager
El Cerrito High School
540 Ashbury Avenue
El Cerrito, Ca. 94530
510-231-1437 x 26401
Source: ECHS E Tree
WANT INFORMATION ON EL CERRITO HIGH SCHOOL?
GET ON EL CERRITO HIGH SCHOOL'S E TREE
email echsetree@gmail.com and ask to be added to the e tree!
FREE DEBATE CAMP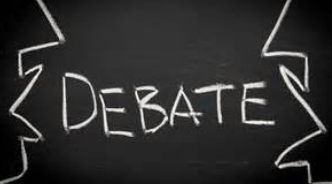 JULY 31 TO AUGUST 4, LANEY COLLEGE
My name is Mya Whitaker and I am the program director for the Bay Area Urban Debate League. Last year BAUDL expanded to serve WCCUSD, starting policy debate teams at Richmond and Kennedy High School. With the success of these teams, Richmond winning the entire Novice division for 2017, we would like to invite more of Richmond to our annual debate camp. This is year 10 of us hosting the Julia Burke Debate Camp.
Julia Burke Debate camp is hosted July 31st- August 4th at Laney College from 9am-4pm. Camp is free for WCCUSD youth ages 6th-12th grade. We provide FREE breakfast and lunch, as well as reimburse students for their travels.At debate camp we teach students the foundation of debate, as well as help them prepare for the upcoming season with us. We would like to come to any events your office is hosting this summer to bring more awareness to your community.
https://goo.gl/forms/dFnb9tAwwhWn3PRJ3
Mya K.Whitaker
Program Director, Bay Area Urban Debate League
(c) 510. 798.1417
(e) mwhitaker@baudl.org
Voted League of the year 2016
National Urban Debate League Champions 2017
Source: ECHS E Tree
REGISTRATION REMINDER!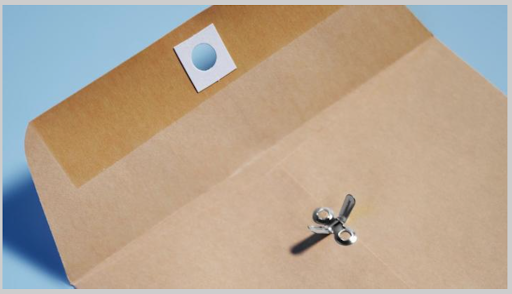 Registration packets are arriving at homes now and include information about the on-site registration that takes place during the second week of August. The information covers textbooks, student ID, after school program, lunch, PE, and more.
Tuesday, August 8 — 7th graders
Wednesday, August 9 — 8th graders
Thursday, August 10 — Anyone who could not make the first two days.
If you cannot make it during our official registration days, please come to the Main Office the week following 10:00 a.m. – 2:00 p.m.
For all 3 days, the schedule is as follows:
9 a.m.: Last names starting with A-H
10 a.m.: Last names starting with I-Q
11a.m.: Last names starting with R-Z