TEACHER LUNCHEON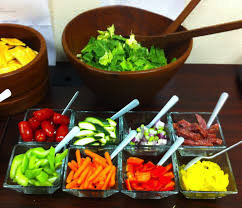 THE TEACHER LUNCHEON IS TOMORROW FRIDAY MARCH 9TH
THERE'S STILL TIME TO SIGN UP TO CONTRIBUTE!
The theme this month is Salad Bar.
Bring your favorite salad to share with the teachers.
THANK YOU TO THE FAMILIES WHO ALREADY HAVE!!!
KOREMATSU STUDENTS SUCCEED AT DISTRICT SCIENCE FAIR
Congratulations to Korematsu's students on their success at the District Science Fair! Here is the list of winners:
Biological Science
Jayden Balmaceda, 4th place, 7th grade
Lauren Bjeldanes, 3rd place, 7th grade
Tess Roorda, 2nd place, 7th grade
Ben Pilling, 1st place, 7th grade
Piper Gillern, 4th place, 8th grade
Milan Willett, 2nd place, 8th grade
Engineering/Math/Technology
Johan Phan, 2nd place, 7th grade
Caroline Zwiebach, 1st place, 8th grade
Physical Science
Sean Stokowski, 4th place, 7th grade
Rika Adam, 3rd place, 7th grade
Eleanor Addison, 3rd place, 7th grade
Tobias Glassen, 2nd place, 7th grade
Henry Warmerdam, 1st place, 7th grade
Kathryn Hennig, 4th place, 8th grade
Chloe Liang, 4th place, 8th grade
Miya Escalante, 3rd place, 8th grade
Eamonn O'Leary, 3rd place, 8th grade
Ayaz Earley, 1st place, 8th grade
Social Behavioral
Christopher Hill, 4th place, 7th grade
Sophie Gillern, 2nd place, 7th grade
Grace Maguire, 1st place, 7th grade
William Flowers, 2nd place, 8th grade
In addition, Ben Pilling and Grace Maguire took home $50 Bio-Rad awards, and Ben Pilling also won the Norm Seraphin Award!
YEARBOOKS
Don't let the memories get away.
Order your yearbook today!
Only a limited supply of Korematsu yearbooks remain. Order yours to make sure you get your hands on your very own book of memories.
And a bonus! Order your yearbook online by March 16 and you're automatically entered for a chance to win a $250 Amazon gift card*.
*NO PURCHASE NECESSARY | SEE RULES
MARCH 14 "CALL OUT" TO END GUN VIOLENCE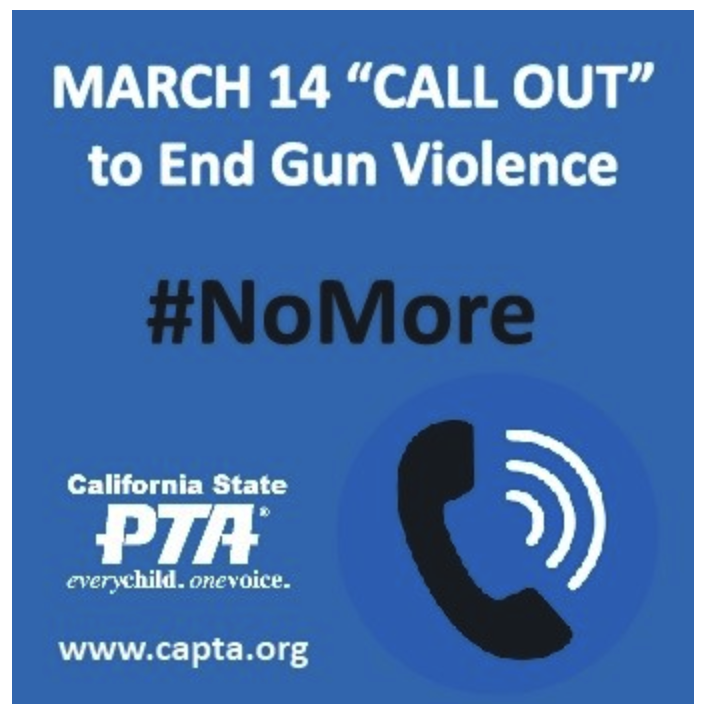 'On March 14, California State PTA is asking for your help to "call out" our federal legislators and demand stronger gun-violence prevention legislation.
Stand together with the voices of students and call your federal legislators on March 14 to demand stronger gun-violence prevention legislation including:
* Prohibiting the sale and possession of assault weapons including automatic and semi-automatic weapons
* Mandatory background checks
* Waiting periods for all firearm purchases.
https://www.votervoice.net/CAPTA/campaigns/57206/respond
Once you enter your name and address, the site automatically generates the names and numbers of your legislators and a script that you can use when you call.
PLEASE RESERVE A FEW MINUTES ON MARCH 14th and make calls to your legislators. Calling can be a very effective way to bring about change. Legislation offices do note the number of calls, the areas from which the calls originate and the caller's positions – for/against.
California State PTA has a number of resources on its website.
Additional Resources:
* California State PTA Position * Statement "Firearms and Assault Weapons"
* California State PTA Position Statement "Student Participation in Public Demonstrations"
* National PTA Position Statement "Gun Safety and Violence Prevention"
* Checklist to Prevent Violence in Schools
* National PTA FAQs on Gun Violence
* National PTA Press Statement
* Talking Points for PTAs – Gun Violence and Student Voice
* Proposition 63 "The Safety for All Act of 2016" Support Full Analysis
CHAPERONES NEEDED FOR 8TH GRADE FIELD TRIP
Mr Vedder has been busy organizing the 8th Grade end-of-the-year field trip, to celebrate the students' success in achieving their reading goals this year.
The field trip will be to Kennedy Grove Park. It will be on Wednesday, May 2nd, from 9:30-1:00.
They will be going by bus.
As you can see, he has firmed up most of the details for the field trip,
and he needs help with the most important part of it – CHAPERONES!
He needs 5-6 more parent chaperones, without whom this field trip cannot happen.
Thank you to those who have signed up!
If you can chaperone, please click HERE TO SIGN UP!
Contact Mr Vedder for all the details.
KOREMATSU PTSA MEETING
FEATURING SPECIAL SESSION
"LOOKING AHEAD: WHAT TO EXPECT AT El Cerrito High School" AND BAND PARENTS MEETING
TUESDAY, MARCH 13
The PTSA will meet at 7 PM in the Multipurpose Room.
Agenda
​
After covering PTSA business, we will hold a session on ECHS, along the lines of "what to expect," which is specially designed to help 8th graders and their families navigate their way through the first few months of high school. This year, ECHS Principal Edith Jordan-McCormick and Assistant Principals Charlotte Betson and Jay Eirvin will be on hand to talk about academic and administrative matters, as well as extra curricular programs at the high school.
Learn also about what it's like to be a Gaucho from our panel of student speakers.
So come with questions and get your answers.
Preceding the PTSA meeting is the Band Parents meeting in the band room, starting at 6 PM.
See you there!
NEW DATE!!! BLACK MOVIE NIGHT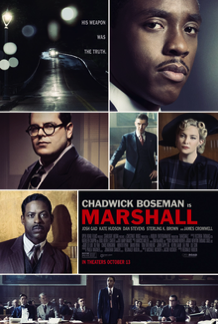 The African American Committee will be hosting our
Black History Movie Night on
Thursday, March 15, 2018 @ 6:15pm in the
Multipurpose Room (*This is a FREE Event*).
We will watch
MARSHALL – (pg-13) – About a young Thurgood Marshall, the first African-American Supreme Court Justice, as he battles through one of his career-defining cases.
Food from Southern Café and drinks will be provided.
Bring your blankets, lawn chairs and pillows.*
ID and PERMISSION SLIP REQUIRED*
A Conversation with Matthew Duffy
Tuesday March 20th 2018
7:00 pm – 8:30 pm
Harding Elementary School Auditorium
We are proud to present with our neighboring PTAs…..
Join us for a Conversation with our School Superintendent Matthew Duffy.
The Hispanic and Chicano committee will be hosting their 3rd Movie Night
March 23rd 2018 at 6:15 pm in the Multi Purpose Room
Click on the link for the details: Movie Night March Cesar Chavez.pdf
JR. LIFEGUARD TRAINING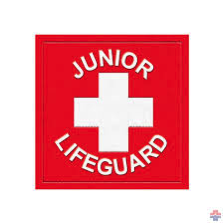 EL CERRITO SWIM CENTER
is offering Junior Lifeguard training during Spring Break for 13-14 year olds.
Click on the link for detail: El Cerrito Jr Lifeguard Training Flyer 2018.pdf