PRESIDENTS WEEK RECESS
School is closed February 19 to February 23, 2018. Classes will resume on Monday, February 26.
Enjoy the break!
THE ULTIMATE CRAB FEED!!!
El Cerrito High School/Korematsu Middle School Ultimate Frisbee Club presents its
Third Annual Ultimate Crab Feed!!
WHEN? Saturday February 24th, 5:30-9:30 pm
WHERE? El Cerrito Community Center.
Unlimited crab with salad, pasta and bread, and fantastic raffle prizes!
$50/person.
For tickets: eccrabfeed2018.eventbrite.com.
For information: eccrabfeed2018@gmail.com.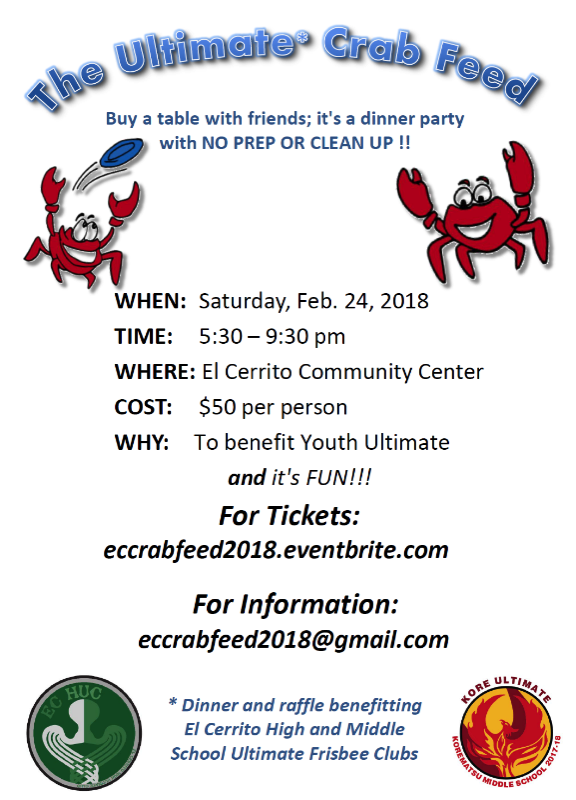 Black History Movie Night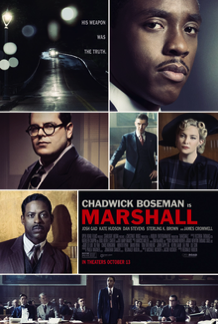 The African American Committee will be hosting our Black History Movie Night on
Wednesday, February 28, 2018 @ 6:15pm in the
Multipurpose Room.
We will watch
MARSHALL – (pg-13) – About a young Thurgood Marshall, the first African-American Supreme Court Justice, as he battles through one of his career-defining cases.
Southern Café Soul Food and drinks will be provided!
Bring your blankets, lawn chairs and pillows.
* ID and PERMISSION SLIP REQUIRED*
HEARTFELT THANKS TO OUR VOLUNTEERS
A great big thank you to all who have helped or contributed to the Teachers' Luncheon, Science Fair, the Valentine's Day Dance, sports events and everything else that's going on in our Korematsu community.
SCIENCE FAIR
It was great to see so many families at Science Fair Night! Congratulations to our Korematsu students on their scientific explorations and good luck to those whose projects are moving on to the WCCUSD Science Fair!
Attached is a list of projects and placements from the Korematsu fair.
First, second, and third place winners will move on to the district fair. The district fair's awards ceremony and viewing night will be on Thursday, March 1 at El Cerrito High School.
SCIENCE FAIR ACKNOWLEDGMENTS
Chair, Jeff Walker
A big thank you goes to the Science Fair judges for the many hours they spent evaluating projects: Melissa Ehman, Ricardo Gonzalez, Gary Hlady, Jon Lebeck, Kazue Nakahara, Crystal Nie, Jeff Norman, and Marit Oieroset.
Many thanks also go to Susan Gonzalez for helping set up the fair and to Judy Chin for providing refreshments for the judges on judging day.
We owe a special thank you to Mr. Kunz for running the fair every year, for providing his room and for much sound advice.
Finally, thank you to Mr. Burnham for his support of the Science Fair, including the logistics of Science Fair Night.
Korematsu Spelling Bee Winners!
Overall First Place – Kai Sokolowski (8th Grade)
Overall 2nd Place – Dominic Harrington
1st Place 7th grade – Julia Schweitzer
2nd Place 7th grade – Amalia Clark
A Conversation with Matthew Duffy
Tuesday March 20th 2018
7:00 pm – 8:30 pm
Harding Elementary School Auditorium
We are proud to present with our neighboring PTAs…..
Join us for a Conversation with our School Superintendent Matthew Duffy.