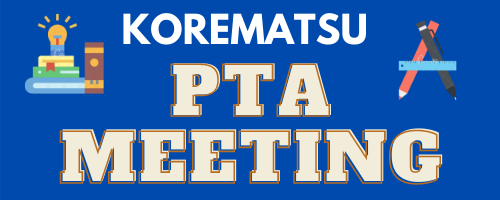 Tuesday March 9, 7:00pmSpecial Guest Michael TrevinoPlease mark your calendars and join us for our March 9 KMS PTA Meeting with our guest Michael Trevino, who will provide an overview of the High School and College Preparation Workshop on March 20, answer questions, and discuss additional topics or questions parents would like to cover in the workshop.
This powerful and comprehensive day-long workshop, led by admissions expert Michael Trevino, will provide you with an educational roadmap for you and your child through high school to strategically prepare for their college and career interests. This workshop will address all of the key topics, including:
a year-by-year timeline of what to do each year and why
the importance of assessing values, strengths and interests, and some reference tools to help you and your child match pathways to college and careers
college prep planning and admissions for UC, CSU, Community College Transfer, and out-of-state public and selective private colleges
financial aid, including federal and state grant programs, awarding of scholarship aid, and 529 Savings Plans
the Common Application and UC Personal Insight Questions, and the importance of thinking about them at the beginning of high school
the future of SAT/ACT testing and other post-pandemic changes impacting college admissions and higher education
other pathways to successful careers besides a traditional four-year college degree
the relationship between college and graduate/professional school and career opportunities
steps to reduce stress and anxiety for you and your child as they transition to adulthood
This is a unique opportunity to have your questions answered and develop a plan (and peace of mind!).
Sign up here: Register For Seminar
Michael Trevino is a higher education leader with over 20 years of experience as a dean or director of admissions at the undergraduate, graduate, and professional school levels. His extensive knowledge spans across the spectrum of higher education pathways from community colleges to the nation's most selective colleges and universities. Michael served as the Director of UndergraduateAdmissions for the University of California system and as a faculty member at the Harvard Summer Institute for College Admissions sharing his insights with college guidance counselors and admissions officers from throughout the country and abroad.
Martes 9 de marzo, 7:00 pm Invitado especial Michael Trevino Marque sus calendarios y únase a nosotros para nuestra reunión de la PTA de KMS el 9 de marzo con nuestro invitado Michael Trevino, quien brindará una descripción general del Taller de preparación para la escuela secundaria y la universidad el 20 de marzo, responderá preguntas y discutir temas o preguntas adicionales que a los padres les gustaría cubrir en el taller.
Este poderoso y completo taller de un día, dirigido por el experto en admisiones Michael Trevino, le proporcionará una hoja de ruta educativa para que usted y su hijo hasta la escuela secundaria se preparan estratégicamente para sus intereses universitarios y profesionales. Este taller abordará todos los temas clave, que incluyen:
un cronograma año por año de qué hacer cada año y por qué,
la importancia de evaluar los valores, las fortalezas y los intereses, y algunas herramientas de referencia para ayudarlo a usted y a su hijo a coincidir con los caminos hacia la universidad.
y la planificación de preparación universitaria y las admisiones para UC, CSU, Community College Transfer y universidades públicas y privadas selectivas de fuera del estado
ayuda financiera, incluidos programas de subvenciones federales y estatales, concesión de ayuda para becas y planes de ahorro 529
la solicitud común y preguntas personales de la UC y la importancia de pensar en ellos al comienzo de la escuela secundaria;
el futuro de las pruebas SAT / ACT y otros cambios post pandémicos que impactan las admisiones universitarias y la educación superior;
otros caminos hacia carreras exitosas además de una carrera universitaria tradicional de cuatro años;
la relación entre la universidad y el posgrado. oportunidades para la escuela y la carrera profesional
Pasos para reducir el estrés y la ansiedad para usted y su hijo durante la transición t o Adultez Esta es una oportunidad única para que sus preguntas sean respondidas y desarrolle un plan (¡y tranquilidad!).
Registrarse para el seminario

Michael Trevino es un líder de educación superior con más de 20 años de experiencia como decano o director de admisiones en los niveles de pregrado, posgrado y escuelas profesionales. Su amplio conocimiento abarca todo el espectro de trayectorias de educación superior, desde colegios comunitarios hasta los colegios y universidades más selectivos del país. Michael se desempeñó como Director de Admisiones de Pregrado para el sistema de la Universidad de California y como miembro de la facultad en el Instituto de Verano de Harvard para Admisiones Universitarias, compartiendo sus conocimientos con los consejeros de orientación universitaria y los oficiales de admisiones de todo el país y el extranjero.
—
You received this message because you are subscribed to the Google Groups "Korematsu PTSA News" group.
To unsubscribe from this group and stop receiving emails from it, send an email to korematsu-ptsa-news+unsubscribe@googlegroups.com.
To view this discussion on the web visit https://groups.google.com/d/msgid/korematsu-ptsa-news/CAE0u2vNGHym2qnJ%2BHS%2BH5V2L0aHYfzYVGydEf6tn93ATEkSD6A%40mail.gmail.com.