2018-19 THEME: "Heroes Around Me"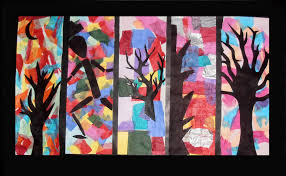 That's the theme for the 2018-2019 Reflections Art Program which has been bringing the arts to life for more than 10 million students since 1969. And California State PTA and its members, families and kids are on the forefront of this amazing program, which increases community awareness of the importance of arts in education.
Reflections encourages students of all ages to:
Unleash creative talents and be inspired
Express themselves imaginatively in their artwork
Experience the fun and joy of making art
Tap into critical-thinking skills to create art inspired by the annual theme
Receive positive recognition for their original works of art.
PARTICIPATION GUIDELINES
All students are invited to participate and submit original artwork in one of six areas:
Dance Choreography: Solo and ensemble works of all dance styles are accepted. Entrant must be the choreographer and may also be the performer, or one of the performers. If background music is used, cite it on the entry form. Video file must not exceed 5 min. and 1 GB in size. Accepted formats: AVI, FLV, WMV, MOV, MP4.
Literature: Accepted forms of fiction and nonfiction include: Prose, poetry, reflective essay, screen play and play script, narrative and short story. Entrants may write in their primary language as long as an interpretive English translation is also attached. Use of copyrighted material is prohibited. Writing must not exceed 2,000 words and may be handwritten or typed. Accepted formats: Single-sided print on 8 ½x11" paper, PDF file.
Photography: Photo must be a single print/digital image. Collages and collections of photos are not accepted. Entrant must be the photographer and may use a variety of digital editing techniques including but not limited to, multiple exposure, negative sandwich and photogram. Use of copyrighted material is prohibited. Print image dimensions must be no smaller than 3×5 inches and no larger than 8×10 inches. Accepted print formats: Mounted on mat or poster board no larger than 11×14 inches. Framed prints are not accepted. Digital image dimensions must be at least 640×960 (pixels) and 300 dpi (resolution). Accepted file formats: JPEG, JPG, GIF, PNG.
Film Production: Accepted short film styles include: Animation, narrative, documentary, experimental or media presentation. Use of PowerPoint is prohibited. Entrant must be the screenwriter, cinematographer, editor and producer. If background music is used, cite it on the entry form. Video file must not exceed 5 min. and 1 GB in size. Accepted formats: AVI, FLV, WMV, MOV, MP4.
Music Composition: All music styles and combinations of instrumentation are accepted. Entrant must be the composer and may also be the performer, or one of the performers. Use of copyrighted material is prohibited. Audio file must not exceed 5 min. and 1 GB in size. Accepted formats: MP3, WMA, WAV, ACC, FLAC. Notation (score/tablature) in PDF format is only required for middle and high school divisions.
Visual Arts: Works of both fine and design arts are accepted, including but not limited to: architectural drawing and models, ceramics, collage, computer generated images and graphics, crafts, drawing, fashion clothes and jewelry, fiber work, mixed media, painting, printmaking and sculpture. Use of copyrighted material is prohibited. 2D artworks must be mounted on sturdy material and no larger than 24×30 inches with matting. Framed entries are not accepted. Include one digital image of artwork with your submission. 3D artwork submissions must contain 3 digital images of artwork at different angles. Image(s) are used for artwork identification, judging and exhibition purposes.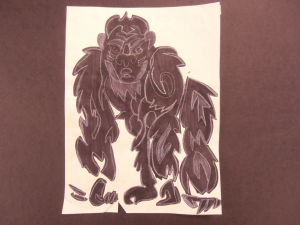 Artworks are submitted first to Korematsu PTSA, where they are first recognized, celebrated and judged by five grade-level divisions, while a non-judged Special Artists division celebrates student artists with special needs. Korematsu PTSA then choose a selection of entries to be judged by local PTA units, which are then sent on to councils and then districts for consideration. The final artworks submitted to California State PTA by districts are then considered for Outstanding Interpretation, Awards of Excellence or Awards of Merit. Outstanding Interpretation and Award of Excellence entries then go on to represent California in the final National PTA judging round.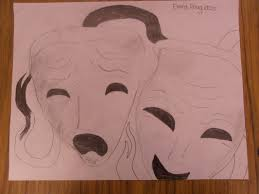 Some rules to know
The art must be Student directed. Inspiration from Characters is ok but no exact known characters, ie Batman, Wonder Woman, etc.
Dance- it can be danced by others but must be Student choreographed. Not group lead.
Film- student can star in film with parents or professional camera crew doing the filming OR student can be behind the camera with cast acting out story, as long as the Student is the director and creator.
Music- no copywritten material accepted. Changing words to known melody is not allowed. Submit lyrics.
Visual Art- with the Heroes theme, we expect a large amount of superheros. Images must be Student created, no exact known character.
All entries must be new, not a graded project or previous contest submission- it can however be extra credit toward class per teacher initiative.
Submissions must be created with theme in mind.
Child can submit multiple applications per category.
Only one division per entry. No changes after entry.
Only one submission per category moves forward per division
Remember that the artist statement is important – REALLY IMPORTANT – and that every entry must have a title too.
This is the link to the rules:
https://capta.org/programs-events/reflections/general-rules/
Here is a link to the student entry form. Make sure this form accompanies your entry!
Reflections Art Program Student Participant Forms | California State PTA
SUBMISSIONS ARE DUE to Korematsu PTSA OCTOBER 19th 2018.
Drop your submissions in the Korematsu Main Office.
REFLECTIONS SHOWCASE will be OCTOBER 26th in the MPR.
Any questions, want to learn more, contact korematsuptsa@gmail.com