Dear Korematsu families,
During these trying times the staff and teachers at Korematsu wanted to reach out and find ways in which we can support one another within our school community. We recognize that it's challenging to identify trusted information in a time of crisis. And understand parents are struggling to balance work, child care and self-care while keeping worries — both your children's and your own — under control. You don't have to do it alone.
We recognize that families have lost their jobs, and do not have enough money to pay their bills. While the district has been distributing meals, many families continue to struggle to provide food for their loved ones. In this time of major uncertainty, we ask families to provide us with information regarding support and services they may need or support and services they can offer. In an effort to support one another, we want to find ways in which families can support/sponsor those who may be facing an urgent financial crisis.
Please take a few minutes to fill out this brief survey. The information gathered will help us identify school wide and individual needs. Additionally, all the information will be kept confidential.
As a community, we must come together and encourage, lift, and strengthen one another.
Thank you for your time!
Estimadas familias de Korematsu,
Durante estos tiempos difíciles, el personal y los maestros de Korematsu querían conectar y encontrar formas de apoyarnos unos a otros dentro de nuestra comunidad escolar. Reconocemos que es difícil identificar información confiable en tiempos de crisis. Y comprendemos que los padres están luchando por equilibrar el trabajo, el cuidado de los niños y el cuidado personal mientras mantienen las preocupaciones, tanto las de sus hijos como las suyas, bajo control. No tienen que hacerlo solos.
Reconocemos que familias han perdido sus empleos y no tienen suficiente dinero para pagar sus cuentas. Mientras el distrito ha estado distribuyendo comidas, muchas familias continúan luchando para proporcionar alimentos a sus seres queridos. En este momento de gran incertidumbre, pedimos a las familias que nos brinden información sobre el apoyo y los servicios que puedan necesitar o el apoyo y los servicios que pueden ofrecer. En un esfuerzo por apoyarnos unos a otros, queremos encontrar formas en que las familias puedan apoyar / patrocinar a quienes se enfrentan en una crisis financiera urgente.
Por favor, tomen unos minutos para completar esta breve encuesta. La información recopilada nos ayudará a identificar las necesidades individuales y de toda la escuela. Además, toda la información se mantendrá confidencial.
Como comunidad, debemos unirnos, levantarnos y fortalecernos unos a otros.
¡Gracias por tu tiempo!
LLENA EL FORMULARIO EN ESTE LINK
7th and 8th Grade – Support Meetings Up and Running!
Counselor Simpson's Meetings are up and running. The meetings are Voluntary and are open to all. Talk, laugh, have fun….what you feel is up to you and no-one else. Zoom links and passwords can be found by students in Google Classroom.
Ms. S' 7th grade support group
May 1, 2020 11:00
May 1, 2020 11:00
May 4, 2020 11:00
May 8, 2020 11:00
May 11, 2020 11:00
May 15, 2020 11:00
May 18, 2020 11:00
May 22, 2020 11:00
May 25, 2020 11:00
May 29, 2020 11:00
Jun 1, 2020 11:00
Ms. S' 8th grade support group
Apr 28, 2020 12:00
Apr 30, 2020 12:00
May 5, 2020 12:00
May 7, 2020 12:00
May 12, 2020 12:00
May 14, 2020 12:00
May 19, 2020 12:00
May 21, 2020 12:00
May 26, 2020 12:00
May 28, 2020 12:00
Jun 2, 2020 12:00
Weigh in on Future Academic Calendars 2021 – 2024

The WCCUSD, along with labor partners, is working to incorporate "Reserve Days" into school academic calendars. These "Reserve Days" will be used much like "Snow Days" in the Northeast. If school is interrupted – smoke, power failure, bomb threat, etc., these days can be used to make up instruction.
There are a number of limitations that are placed on the formation of school calendars. Calendars are bargained with union partners.There are state reporting deadlines that must be met. We are being asked to give feedback on two drafts listed below.
There will be NO SCHOOL on yellow days unless an unforeseen event causes a closure. Then, the yellow will be used to make up instruction. Please note that there could be further changes to May calendars so that the AP Exam schedule is considered. College Board has not published schedules yet.
The Deadline for feedback is May 1st.
Please share with your units. Feedback will be shared anonymously with the WCCUSD and United Teachers of Richmond, and with all of you. Contact: baysidepta@gmail.com
Learn more and take the survey in the link below:
WCCUSD APRIL NEWSLETTER

FACEBOOK LIVE WEEKLY SERIES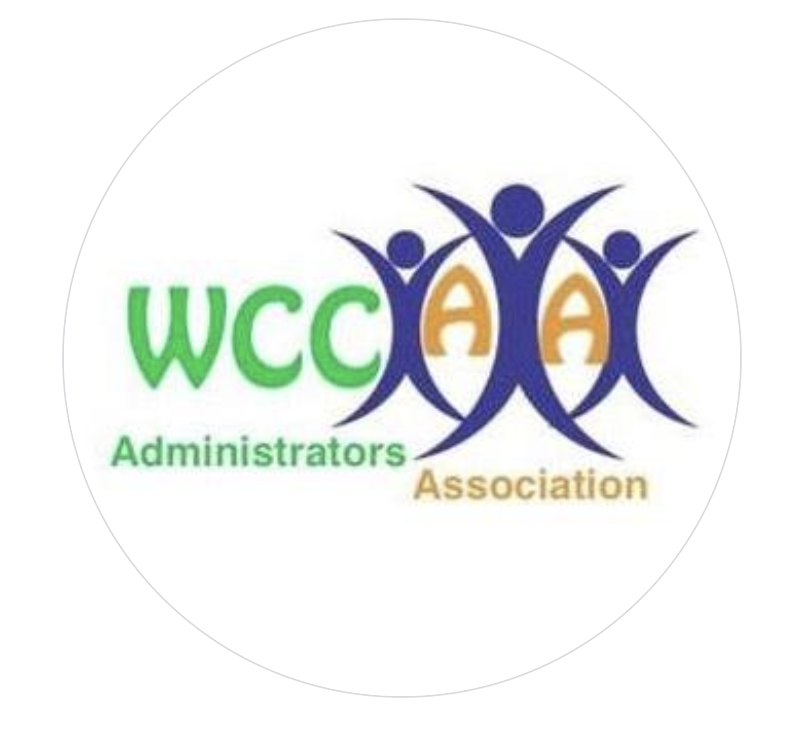 Join District administrators this Friday at 11 am as they host their first Facebook Live weekly series "60 Minutes in Faculty Lounge" with Riverside Principal Christine Hatcher as the host. Principal Hatcher will be talking with various WCCUSD community members about Distance Learning and ways to support one another during the COVID-19 Pandemic. Every Friday through June 5, 2020. 11:00-Noon. WCCAA West Contra Costa Administrators Association
BAY AREA BOOK FESTIVAL #UNBOUND VIRTUAL SERIES – LAUNCHING MAY 1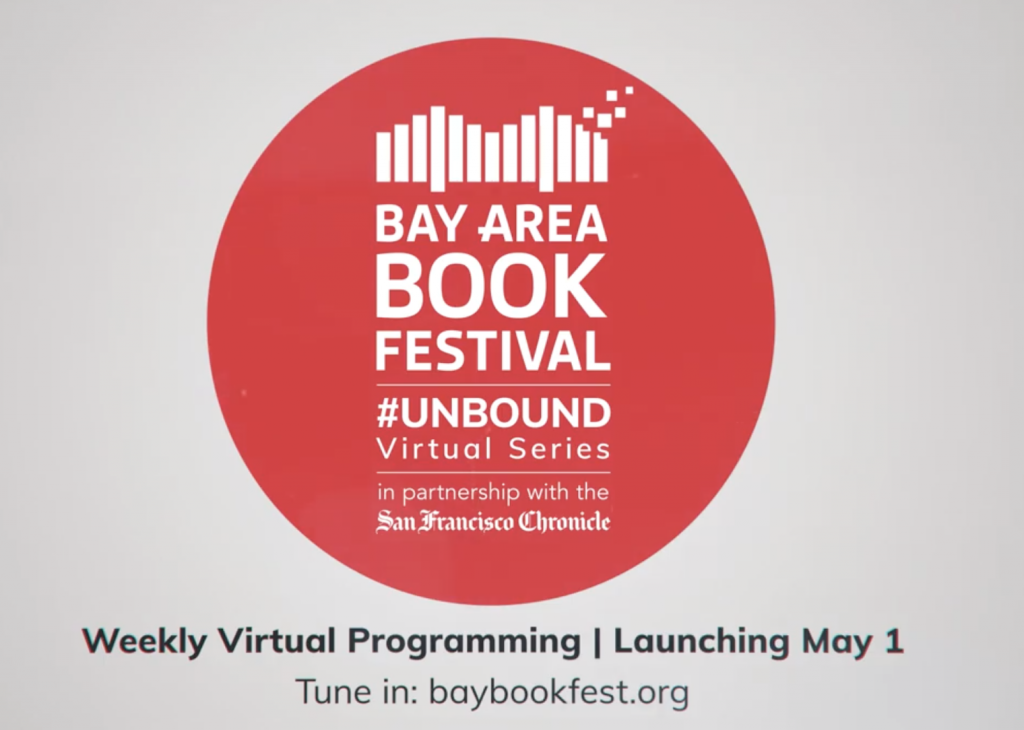 BAY AREA BOOK FESTIVAL #UNBOUND VIRTUAL SERIES – LAUNCHING MAY 1
On May 1-3, the Bay Area Book Festival will launch the "BAY AREA BOOK FESTIVAL #UNBOUND": a series of world-class live and recorded virtual author programs on the Festival's YouTube channel. Most events are FREE and programs will roll out through June. Amongst pressing family/parenting topics, the series will present an uplifting slate of YA and children's programming every Wednesday and Saturday through May and June.
The adult schedule can be found here: https://www.baybookfest.org/unbound
The YA/children's schedule can be found here: https://www.baybookfest.org/virtualkids
SOME HIGHLIGHTS:
1. Our Six Session VOTING RIGHTS Programming will be distributed nationally through a coalition of a dozen book festivals nationwide, along with inclusion on C-SPAN BookTV and other major media.
Young Adult Panel:
The Future is Ours: Restoring Democracy for the Next Generation with Carol Anderson, Jeff Fleischer, and Elizabeth Rusch – moderated by Khepera Lyons-Clark
What's wrong with the American election cycle, why does it matter, and how can we empower young people to become involved, take action to have their voices heard, and restore democracy?
Speaker: Carol Anderson, National Book Critics Award Circle winner and bestselling author of White Rage: The Unspoken Truth of Our Nation's Divide (Bloomsbury/2016), One Person, No Vote: How Voter Suppression is Destroying Our Democracy (Bloomsbury/2018), and the young-adult edition, One Person, No Vote: How Not All Voters Are Treated Equally (Bloomsbury YA/2019)
Speaker: Jeff Fleischer, author of Votes of Confidence: A Young Person's Guide to American Elections (Zest Books/March 2020)
Speaker: Elizabeth Rusch, author of You Call THIS Democracy? (HMH Books for Young Readers/March 2020)
Moderator: Khepera Lyons-Clark, one of the fierce young women of Cinnamongirl, Inc., an Oakland-based organization that strives to provide girls of color with the access, experiences and a network to grow into successful, global leaders.
2. Our WELLNESS PROGRAMS focus on mental and physical health, science, and related topics, including family and parenting. Two panels of note:
Parenting in a Time of Crisis with Sarah Jacquette Ray, Madeline Levine, and Christine Carter – moderated by Dacher Keltner
Parents all over the world are facing a dilemma: what do we tell children about threatening truths, from COVID-19 to climate change? How do we balance their need to be informed and prepared with their equally important right to experience the carefree joy of youth and dream of the future?
Speaker: Christine Carter, Ph.D., The New Adolescence: Raising Happy and Successful Teens in an Age of Anxiety and Distraction (BenBella Books/February 2020)
Speaker: Sarah Jaquette Ray, A Field Guide to Climate Anxiety: How to Keep Your Cool on a Warming Planet (University of California Press/April 21, 2020)
Speaker: Madeline Levine, New York Times bestselling author and psychologist, Ready or Not: Preparing Our Kids to Thrive in an Uncertain and Rapidly Changing World (Harper/Feb 2020)
Moderator: Dacher Keltner is a professor of psychology at UC Berkeley and faculty director of the Greater Good Science Center.
How to Raise a Reader with Pamela Paul of The New York Times, moderated by developmental psychologist Diana Divecha of the Yale Child Study CenterBased on her book, How to Raise a Reader, Pamela Paul discusses how to instill the joy of reading in children, which is more relevant than ever now that schools are closed, kids are sheltered in place, and parents are looking for bonding opportunities that are constructive, comforting, and simple.
3. Our YOUTH LITERARY PROGRAMMING includes a NaNoWriMo Middle Grade & Young Adult Challenge, moderated by Grant Faulkner, executive director of National Novel Writing Month, and an online version of the wildly popular Book Club for Kids podcast, with award-winning middle grade author Anne Nesbet.
In addition, here are some upcoming sessions to look forward to:
Picture Books:
May 2, 10 am: We're All Part of Outside with Deborah Underwood and illustrator Cindy Derby
Celebrated author Deborah Underwood (author of the New York Times bestseller The Quiet Book) and illustrator Cindy Derby collaborated to create Outside In (HMH Books for Young Readers/April 2020), a beautiful, imagination-sparking love letter between the inside and outside worlds. This event is the perfect session for kids in the sheltering-in-place era, with its tender message of how we are all connected and part of a larger universe, even if we're separated from each other.
Middle Grade:May 2, 10:30 am: Courage and Heart in Adversity: Writer-to-Writer with Kate O'Shaughnessy and Ernesto Cisneros – moderated by Renée Diop, Cinnamongirl, Inc.
In this Writer-to-Writer program, two top middle grade authors Kate O'Shaughnessy (The Lonely Heart of Maybelle Lane) andErnesto Cisneros (Efren Divided) explore young people's inner and outer courage. Moderated by Renée Diop, one of the fierce young women of Cinnamongirl, Inc., an Oakland-based organization that strives to provide girls of color with the access, experiences and a network to grow into successful, global leaders.
STAY INVOLVED WITH WARRIORS BASKETBALL AT HOME!
Warriors Basketball Academy is here for you. We want to help Warriors fans of all ages from all across the Bay stay sharp and ready. Here is how!
Instagram Live: Brush up on your basketball skills with 30 minute Instagram workouts facilitated by our Warriors Basketball Academy coaches every Tuesday & Thursday at 1PM.
*Instagram Live is only accessible from your mobile device.
YouTube Channel: Don't have access to Instagram through your mobile device? Don't worry – The Academy is now on YouTube! From recaps of our Instagram Live workouts to our feature episode on Warriors Ground TV, you won't miss any exclusive content with our new YouTube channel.
For more information and ways to stay involved with Warriors Basketball, visit the Warriors Basketball Academy home page for the latest updates.