TWO DROP DAYS/TIMES LEFT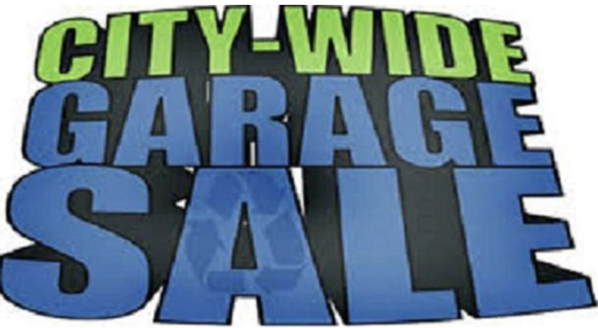 Got stuff for the sale? You can drop it
DROP-OFFS
Thursday, October 3, 2019
Friday, October 4, 2019
In front of the school (7125 Donal)
8:15 a.m. – 9:15 a.m.
PLEASE DO NOT DROP BEFORE THE SCHOOL BELL RINGS.
THERE ARE NUMEROUS BUSES THAT NEED TO DROP STUDENTS AND THE FRONT OF THE SCHOOL NEEDS TO BE CLEAR
After the bell rings, we will have volunteers that will help to unload and move goods.
VOLUNTEERS NEEDED
Do you have some time on Saturday to help with the sale?
Please contact us! Any amount of time that you have on Saturday is appreciate. The morning is the time we need volunteer most. 7:00-10:00 a.m.
Please contact us!
Email: palgb@yahoo.com
cell #: 510-706-5436
Korematsu Ultimate Frisbee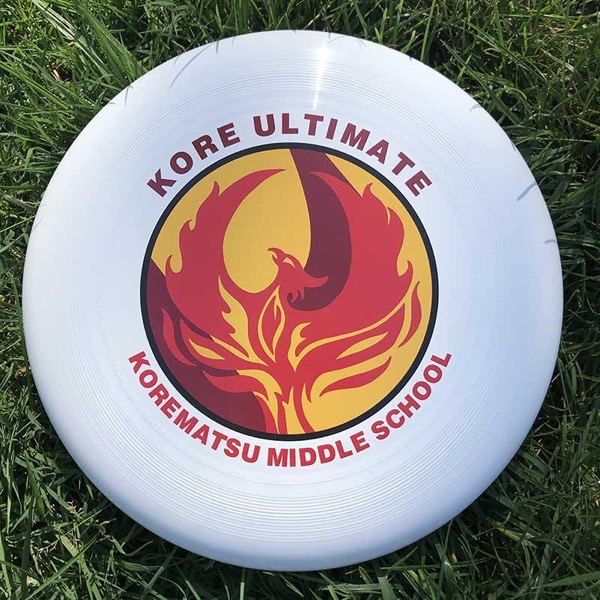 Come join KORE, the Korematsu ultimate frisbee team! The team is super welcoming to players who have never played before. Our awesome coaches love teaching the game to complete beginners.
Boys and girls play together in a great team environment. Come on out to one of our practices (no commitment!) to see if you like it.
Practices at El Cerrito High School:
Wednesdays 5:30 – 7pm
Saturdays 10am – 12pm
If you have questions, contact Julie Barr at juliefinnbarr@gmail.com or Jon Mires at jonmires@gmail.com.
PICTURE DAY IS FRIDAY!!
Friday October 5th!
Pictures will be taken in P.E. Class.
PLAY-A-THON IS RIGHT AROUND THE CORNER!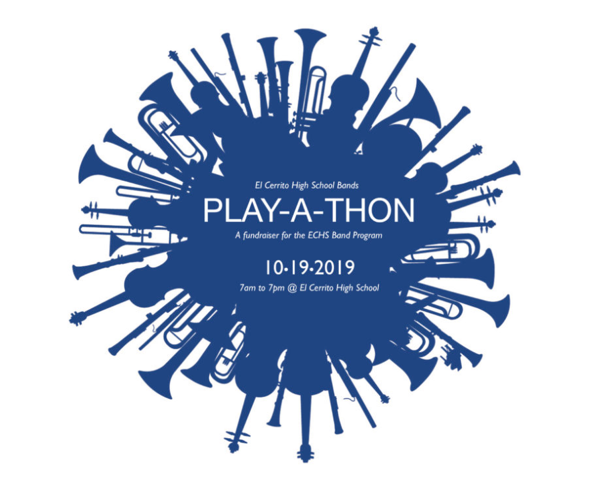 El Cerrito High School Play-a-Thon Community Event
Saturday, October 19
On October 19, 2019 the El Cerrito High School Bands will participate in a 12-hour music marathon aimed to raise $15,000. Presented by the Friends of El Cerrito Music, the Play-a-thon will provide funds for new instruments, equipment, and support various musical activities that include band festivals, clinics, coaches, and travel opportunities. The Play-a-thon will include ongoing musical performances and activities featuring the ECHS Wind Ensemble, Symphonic Band, Concert Band, Jazz Ensemble, Jazz Workshop, and Gaucho Band. Highlights include sessions for elementary and middle school band students, an outdoor pops concert, and an evening concert in the Performing Arts Theater. All activities are FREE! COME CHECK IT OUT!!
Elementary & Middle School Session Registration
SCHEDULE OF EVENTS
7:00am: Jazz Standards w/ Jazz Workshop
8:30am: Open Rehearsal w/ Concert Band
10:00am: Sight-reading Session w/ Wind Ensemble
11:30am: Elementary School Band Session w/ Symphonic Band
1:00pm: Concert: Pops in the Quad!
2:30pm: Middle School Band Session ww Wind Ensemble
4:00pm: Concert: Arnie Co Nonet
6:00pm: Fall Concert w/ Special Guests DVC Symphonic Band
Make a pledge by clicking HERE!
WCCUSD NEWS
SEPTEMBER MESSAGE FROM SUPERINTENDENT DUFFY
SUPERINTENDENT'S BLOG, TALK SUPE
MESSAGE ABOUT INCIDENT FOLLOWING DEANZA-PINOLE FOOTBALL GAME
OCTOBER AT THE EL CERRITO LIBRARY
El Cerrito Library invites the Teens and Tweens to our programs for high school students in October.
Everything is free, open to the public, and some programs even include snacks! Just come to:
El Cerrito Library
6510 Stockton Ave
El Cerrito, CA
(510) 526-7512
Check out our online calendar for even more events for people of all ages.
Book Bingo: All Month Long
For the month of October, we are challenging T(w)eens aged 10-18 to take part in our Reading Bingo Challenge! Pick up a game board from the teen corner of the library, and read read read! Get bingo vertically, horizontally, or diagonally by connecting three boxes. Once you have bingo, return your card any time in October to receive your prize, OR, fill in the whole sheet and be entered to win the Grand Prize!
Teen Advisory Group Wednesday, October 2nd, 4-5 pm
Get community service hours, help plan library programs, design displays, hang out with friends, and eat snacks!!!
Dogs for Teens Monday, October 7th, 4-5 pm
Need to decompress? Teens ages 10-18 are invited to cuddle, hang out with, or read to the beloved doggies from Therapy Pets during this special library program. Invite your (human) friends
Litquake at the Library Saturday, October 12th, 2-4 pm
San Francisco's Litquake comes to El Cerrito, in honor of the event's 20th anniversary!
Join host and former El Cerrito Poet Laureate Maw Shein Win for 20-in-20: an afternoon of readings by local poets laureate, including:
Dani Gabriel, El Cerrito Poet Laureate | Rebecca Black, Albany Poet Laureate | Aileen Casinetto, San Mateo County Poet Laureate | Lisa Rosenberg, San Mateo County Former Poet Laureate | Ciera-Jevae Gordon, Richmond Poet Laureate
El Cerrito Trail Trekkers Trek to El Cerrito Library Monday, October 21st, 5-6 pm
El Cerrito Trail Trekkers are on a mission to "build, maintain, publicize and use the little known urban trails of El Cerrito." Join us to learn about how YOU can become a Trail Trekker too. Everyone will get to preview – and take home – their new map of El Cerrito Trails, and meet Eddie Dunbar (aka Eddie the Bug Guy) of the Insect Sciences Museum, who will share photos and bug tales from local parks, including some from right here in El Cerrito!
College Budgeting 101 Monday, October 21st, 6:15-7:15 pm
Parents and high school students are invited to a presentation hosted by local independent college counselor, Barbara Harris, to learn about the basics of funding their college experience. Learn the fundamentals of financial aid, budgeting, and choosing a college based on realistic financial expectations. This presentation builds off of a previous College Admissions presentation by Harris College Advising at El Cerrito Library. Reserve a seat by pre-registering, or drop in on the night of the presentation.
Spooky Stories Writing Workshop for Teens & Tweens, Wednesday October 23rd, 3:30-4:30 pm
Do spooky, scary, suspenseful tales enchant and excite? Would you like to create some of your own? Then this is the workshop for you! Come fill the page with tales of ghosts, haunted houses, witches, goblins, zombies, and other supernatural phenomena and "curious incidents." Thrills and chills will inspire our creative journey!
For teens and tweens ages 10-18. Registration recommended. This free program is brought to you by the Friends of the El Cerrito Library.
Teen Movie Matinee Wednesday, October 30th, 3-5 pm
Teens, come to the library for an afternoon movie matinee! This month's theme is Halloween! Vote for your favorite movie (Halloweentown, Hocus Pocus, or The Addams Family) in the teen section of the library, and come by on Wednesday the 25th to see the winner. All movies rated PG-13 or under. For special accommodations, please contact the library with 72 hours notice.
Celebrate TeenTober!
TeenTober is a new, nationwide celebration hosted by libraries every October and aims to celebrate teens, promote year-round teen services and the innovative ways teen services helps teens learn new skills, and fuel their passions in and outside the library. (http://www.ala.org/yalsa/teentober)
TeenTober – Get Your Game On! Thursday, October 3rd, 3-4:30 pm
T(w)eens, come by the library for an afternoon of gaming. We have board games and card games on hand but you are also welcome to bring your own games and handheld devices (Switch, 3DS, etc.). Just make sure to have your own headphones too if you plan to have the sound on! No sign up is required but we do ask that participants be ages 10-18 years old.
TeenTober – Mask Making Tuesday, October 15th, 3-4:30 pm
Make a mask or pair of ears for Halloween or just for fun! For t(w)eens aged 10-18. Supplies generously provided by the Friends of the El Cerrito Library.
TeenTober – Code a Bot Wednesday, October 16th, 3-4 pm
Learn how to use basic programming skills to control the actions of our adorable Cue Bots! Whether you're using block-based coding or writing your own Javascript, you'll have a blast. T(w)eens 10-18. This program is brought to you along-side our Wednesday Wonderings series. Kids younger than 10 are welcome to come and play with our Bee Bots. Robots for everyone!
TeenTober – Bath Bombs Thursday, October 24th, 3-4:30 pm
Learn how to make scented bath bombs to use for yourself or give as gifts!
For ages 10-18. Supplies generously provided by the Friends of the El Cerrito Library.
Please note the library will be closed October 14th for a Staff Training Day.
K a t y B u d e r
(she/her)
LIBRARY ASSISTANT • CONTRA COSTA COUNTY LIBRARY
• • • • • • • • • • • • • • • • • • • • • • • • • • • • • • • • • • • • • • • • • • • • • • •
EL CERRITO LIBRARY | 6510 Stockton Avenue | El Cerrito, 94530 | 510.526.7512
kbuder@ccclib.org | Follow us on facebook