THANK YOU
Thank you to our Golden Gate Volunteers for coming out to the races and supporting our fundraising efforts! We appreciate you!
SCHOOL FORMS
Please submit school forms online. You can do so here in this link. You must establish a PowerSchool account to do so. If you need a PowerSchool login, please call the Korematsu office for assistance. 510-231-1449. If you have a PowerSchool account, you may submit forms through this link.
Link to School Forms
More Here: https://www.wccusd.net/domain/2594
PICTURE DAY RESCHEDULED!
Picture Day- Friday, 10/4/19
Make Up Day- Friday, 11/8/19
REFLECTIONS! CALL FOR ENTRIES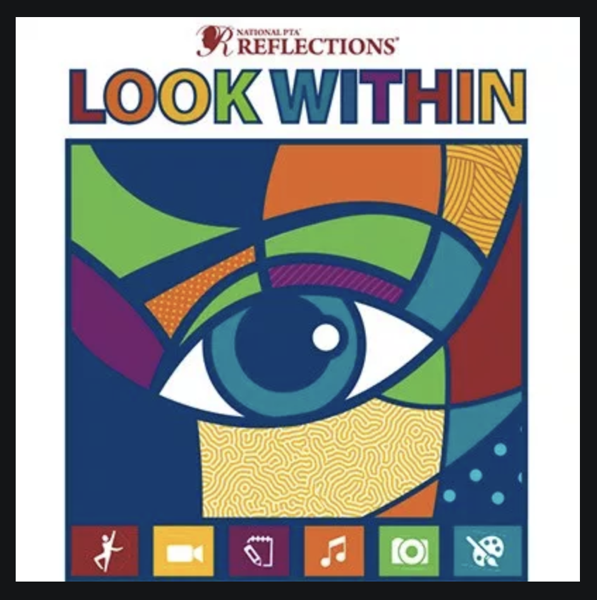 Are you an artist?
A photographer?
Do you like to write music?
Enter your work in the National PTA Reflections Program!
2019-2020
National PTA Reflections® Theme
LOOK WITHIN
Deadline for entries: October 15, 2019
Entries from all grades and all abilities welcome.
To download entry forms visit https://tinyurl.com/kms2019reflections.
Entry forms also available in the front office in English and Spanish.
To contact the Reflections® chair, email korematsu.reflections@gmail.com
SPACE IS STILL AVAILABLE!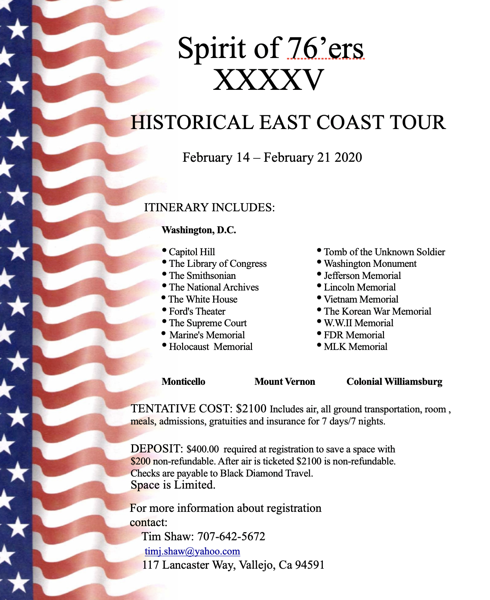 There are still a few spaces available for the Spirit of '76'ers Washington Tour.
This tour is a rite-of-passage for 8th graders and space is still available. Please contact Tim Shaw:707-642-5672 or timj.shaw@yahoo.com
Flier Here: Spirit of 76'ers 2020 East Coast Flyer-Announce
TEXTBOOKS ARE AVAILABLE AT THE EL CERRITO LIBRARY
Looking for textbooks? Find them at the El Cerrito Library!
GET YOUR DONATIONS READY FOR THE EL CERRITO CITYWIDE YARD SALE
We are participating in the El Cerrito Citywide Yard Sale.
Please save your gently-used items for donation. Please only donate what you yourself would buy.
Drop-off days will post shortly.
Thank you for your support!
Multipurpose Family Income From Online Today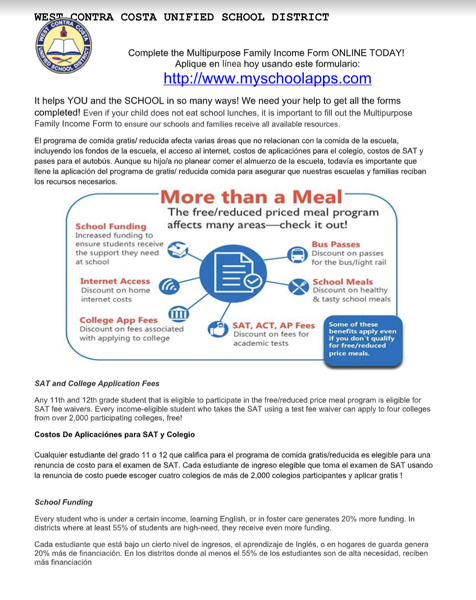 Even if you think you do not qualify for a free or reduced lunch, please take a moment to look at the form.
If people qualify and sign up, those students get extra supports and school and school district to receive more money from the state of California.
MESSAGE FROM SUPERINTENDENT DUFFY ON THE BUDGET
Dear Community Members,

It is no secret that California does not fund education at a level commensurate with its standing in the global economy. While school districts throughout the state make do with what is available, it leaves us walking a fine line between a budget surplus and a deficit. Over the last few years, this District has made significant investments in the education of the children and families it serves. We have also been burdened with increased costs for retirement and health benefits, insurance premiums, special education services, utilities and supplies.

At last night's Board of Education meeting, we communicated the latest update on our budget challenges. Dr. Tony Wold, who was recently hired as the District's Associate Superintendent of Business Services, gave a presentation that outlined a budget situation, that on its face, seems quite dire. According to his best estimates, the District faces a $39.9 million budget deficit for the 2019-20 school year, with an additional $7.9 million deficit for the 2020-21 school year.

While it is normal to react to that number with alarm, I encourage us all to await further information before jumping to conclusions or making wild assumptions. This is a conservative number that we expect to improve as we confirm spending cuts have been implemented and funding promises have been fulfilled for the current school year. This work has already begun, and we firmly believe that we will identify areas within the budget to make mid-year adjustments. In addition, we will prudently use reserves to mitigate the issue moving forward while continuing to provide a top-notch academic program for the students that we serve.

I firmly believe this district will solve this challenge and emerge stronger and better able to provide a high quality education for all of the students it serves.

One thing I promise: I will do everything possible to ensure that we approach this challenge positively. We will look for ways to invest smartly and use our resources prudently to expand educational opportunities for students even though we may need to reduce expenditures in certain areas.

Over the next few months, Dr. Wold and I will present data to our Board of Education and to the community at large. We will show our revenues and expenditures in simple and easy-to-understand language. We will tell our story and listen to your feedback and suggestions. We will talk to students and parents, teachers and classified employees. Your feedback will inform our decisions and the recommendations that we take to the Board of Education.

If you have any questions, concerns, or suggestions feel free to email us at budgetinput@wccusd.net. We will try to answer every question as we move forward and keep you informed as the process moves forward.

Additional information can be found on the District website at www.wccusd.net/budget.

Thank you again for your support of the students in this district.

In partnership,

Matthew Duffy
Superintendent
EL CERRITO SCAVENGER HUNT
Sunday, October 6, 2-4pm, Mechanic's Bank, 9996 San Pablo Avenue, El Cerrito
Have fun exploring El Cerrito! Bring your clipboard, pen, smartphone and sneakers, and you will be given a list of questions. Find the answers and win some prizes. This hunt is themed, so come solo or as a team, dressed in your favorite color and be creative. There will be prizes for quickest finishers, best team name and costume and other reasons. At this hunt, everyone wins. This event is fun for all ages and it's free to participate.