GOLDEN GATE FIELDS VOLUNTEER OPPORTUNITY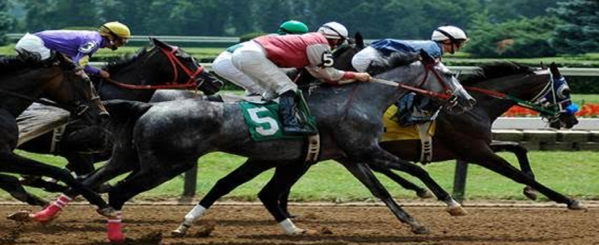 ONE MORE!!!
WE NEED A FEW PEOPLE TO SIGN UP IN THE AFTERNOON!
GOLDEN GATE FIELDS SIGN UP!
SUNDAY, SEPTEMBER 22, 2019
WE'VE GOT SPOTS AVAILABLE FOR VOLUNTEERS!
VOLUNTEER OPPORTUNITY
GOLDEN GATE FIELDS
Sunday, September 22, 2019
We've been awarded two Golden Gate Fields Days. We go down to the racetrack and hand out beer and hot dogs. In return we receive a $1,000 check and usually $100+ in tips. This is a very fun day.
We are looking for 3 1/2 hour commitments. Sign up in the link and thank you for your support!
TEXTBOOKS AVAILABLE AT THE EL CERRITO LIBRARY
7th and 8th grade text books are now available to use at the El Cerrito Public Library on Stockton Avenue
SUBMIT YOUR ABSENCES ONLINE!!
English form
Absence form
Spanish form
Formulario de ausencia
EL CERRITO CITYWIDE GARAGE SALE!
GET YOUR DONATIONS READY!
Saturday, October 5, 2019
9:00 a.m. – 3:00 p.m.
Korematsu will participate in the El Cerrito Citywide Yard Sale.
Start saving your gently used items for donation! Information on drop-offs will post shortly!
EL CERRITO SCAVENGER HUNT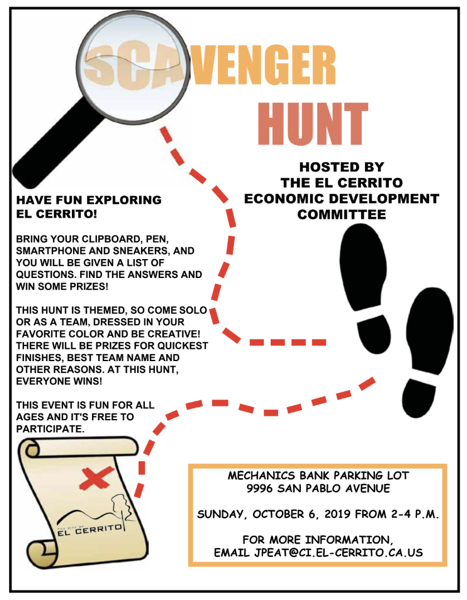 Sunday, October 6, 2-4pm, Mechanic's Bank, 9996 San Pablo Avenue, El Cerrito
Have fun exploring El Cerrito! Bring your clipboard, pen, smartphone and sneakers, and you will be given a list of questions. Find the answers and win some prizes. This hunt is themed, so come solo or as a team, dressed in your favorite color and be creative. There will be prizes for quickest finishers, best team name and costume and other reasons. At this hunt, everyone wins. This event is fun for all ages and it's free to participate.