THANK YOU
It really does take a village!
Thank you to all that played a role in Celebrate Korematsu. Whether you set up, broke down, cooked, cleaned, donated an item, solicited an item, transported equipment, watched kids in between sets, sold tickets, listened to the kids while they practiced, and more, we thank you deeply. This truly is a community effort, and we deeply appreciate your efforts.
Right now, unofficial results put us at $20,000 gross. We'll report again when we have it all accounted for. THANK YOU AGAIN!!
Take our Celebrate Korematsu Survey
Just a few quick questions will help us plan next year!
https://goo.gl/forms/P5f7KraKMTfrzkZ03
CELEBRATE KOREMATSU ITEM PICK-UP
The next pick up date for items is Friday, February 8th from 2:30-4:30pm at Korematsu Middle School in the Parent Room across from the office (Building A, First Floor). Walk through the orange gates and turn left.
PARENT UNIVERSITY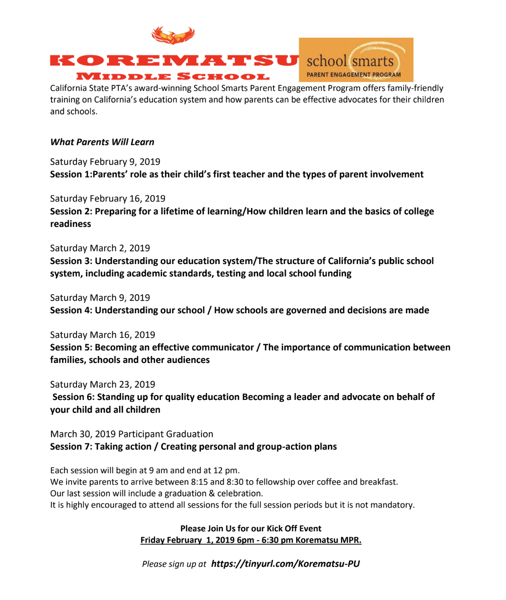 WE CAN'T RECOMMEND PARENT UNIVERSITY MORE!
First Class Saturday, February 9, 2019
Breakfast starting 8:15-8:30 a.m.
Class: 9:00 a.m. – Noon
Breakfast and Childcare provided
GRIDDLE OR WAFFLE MAKER REQUESTED AS WELL…..
contact: tanise.smith@wccusd.net
Sign Up Here: https://tinyurl.com/Korematsu-PU
Parents and guardians, please join Tanise Smith for our Parent University classes. The curriculum is based upon the California State PTA's wildly popular and research and data-driven "School Smarts." This is an opportunity for you to learn how the school system works, and how you can best support your child. Even those of you that think you know will come away with new knowledge. And knowledge empowers us!
CONGRATULATIONS TO OUR SCIENCE FAIR WINNERS!
Special Congratulations to those of you moving on to the WCCUSD Science Fair.
WCCUSD SCIENCE FAIR AT EL CERRITO
Judging February 12th
Awards February 14th, El Cerrito High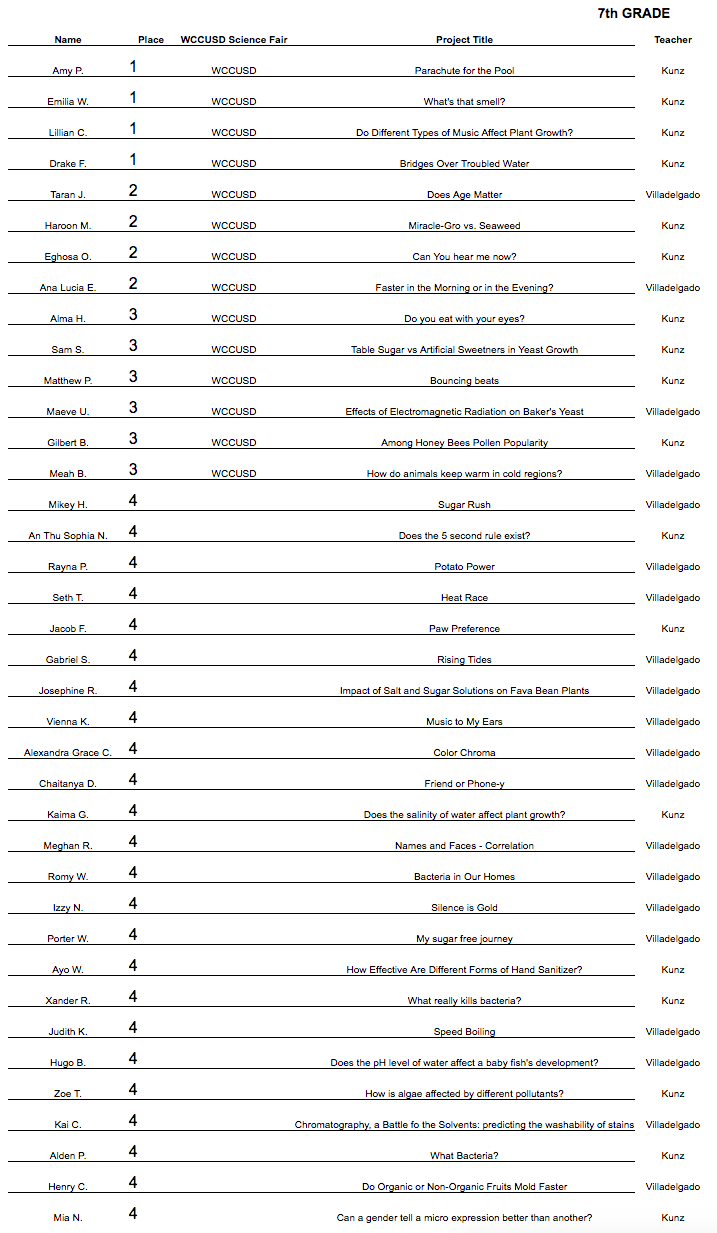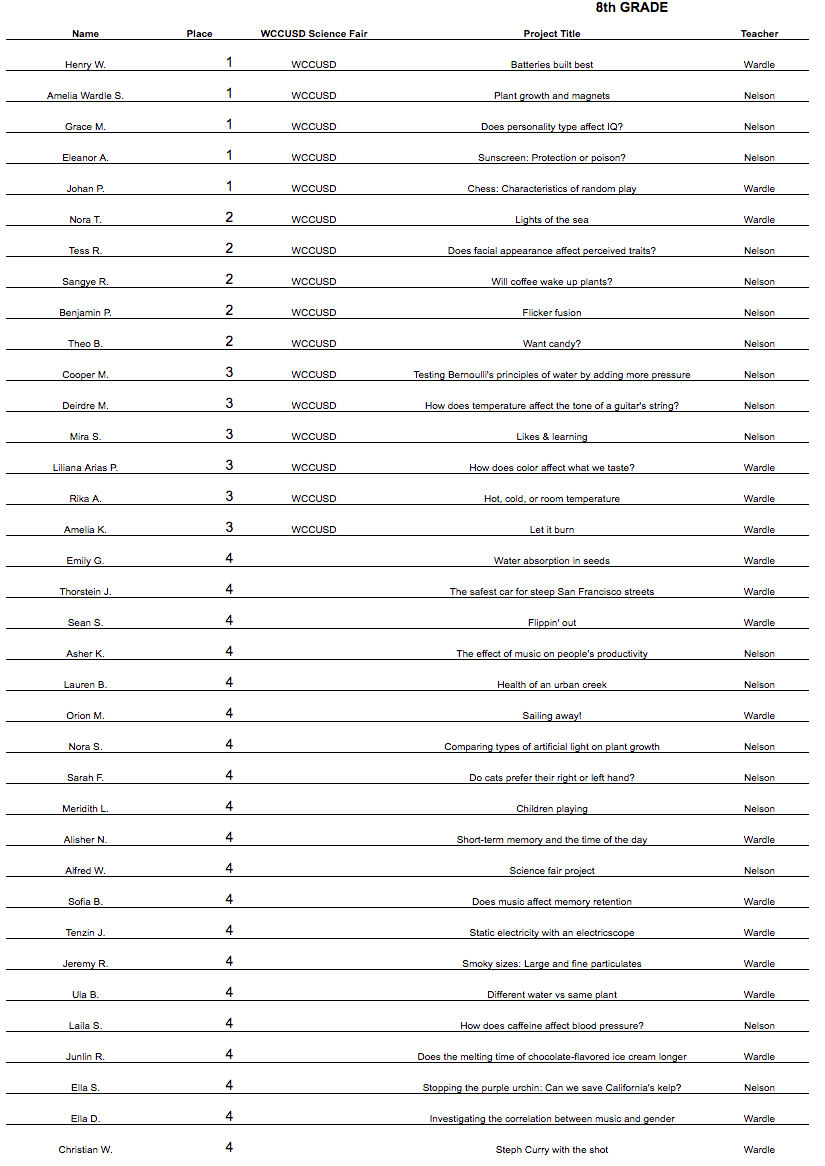 SCIENCE FAIR THANK YOU'S
Thanks to our science fair chairs Marit Oieroset and Crystal Nie and all the volunteers that collected, judged, set and cleaned up. But wait, there's more! We now move on to the WCCUSD SCIENCE FAIR AT EL CERRITO HIGH. Judging February 12th and Awards February 14th. Good luck to our students moving on.
THANK YOU TO ACS!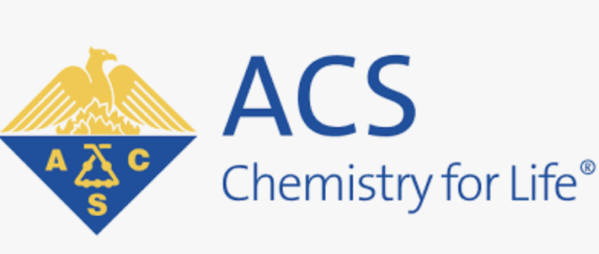 Thanks to ACS and all from Chevron and CAL that came out to host our Science Night.
It was an amazing event, and we hope its the beginning of a collaborative partnership! Check out the pictures on our Facebook page! https://www.facebook.com/KorematsuMiddleSchoolPTSA/
KOREMATSU TEACHER LUNCHEON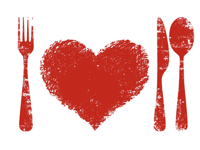 All you need is love… and food.
Friday, February 8th Korematsu Teacher Luncheon
Show your appreciation for our teachers by sharing the food you love.
Bring your favorite foods: main courses, salads, sides, non-alcoholic drinks, desserts, and more all welcome. Homemade, store bought, take-out, hot or cold, omnivore/herbivore/locavore… ANYTHING AND EVERYTHING is gratefully received.
Cash or check made out to Korematsu PTSA (comment line for "Teacher Lunch") at the front desk.
Drop food off in the front office or in teacher staff room (Bldg A annex), no later than 10am Friday, February 8. Be sure to pick up dishes/containers at the end of the day.
Want to volunteer? Click the sign-up link below:
SIGN UP FOR TEACHER TREAT DAY IN THIS LINK
Questions? Elaine Addison, (510)-612-5673 misspoppyuk@aol.com
A big thank you to all who volunteered food, funds, and time for our luncheon last month— our staff and teachers truly appreciate all the wonderful cooking!
ATTENDING ECHS?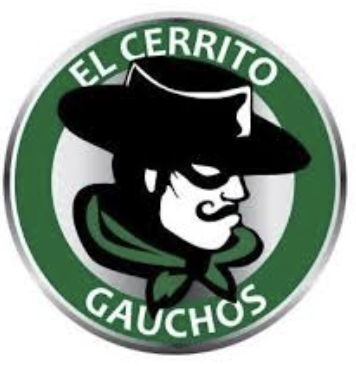 TWO IMPORTANT LINKS
IF YOU ARE PLANNING TO ATTEND ECHS
Please check these out!!
2019-2020 ECHS Scheduling Information
2019-2020 ECHS Registration Information
PIZZA TIME!!
The Deca Club will be selling Pizza every Wednesday in the month of February to fundraise for Cancer Awareness Month?
The sale will be from 1:25 to 1:45 every Wednesday in the month of February.
UC BERKELEY'S GIRL ENGINEERING SUMMER CAMPS
Girls from Korematsu are invited to apply to UC Berkeley's Girls in Engineering summer camps! All Bay Area girls who are currently in 5th, 6th, or 7th grade can apply to our camps. (Flyer is attached.) For more information, please visit our website: http://girlsinengineering.berkeley.edu/
While there is a fee for our camps, camp is free for families who demonstrate financial need (by qualifying for free or reduced price lunch, CalFresh, or Medi-Cal). No scholarship application is required.
Contact: Lizzie Hager-Barnard, Ph.D.
Program Director, Girls in Engineering
University of California, Berkeley
510-643-0694
CREATING A PEACEFUL SCHOOL