NO SCHOOL NEXT WEEK
We're Closed
Monday February 18 – Friday, February 22.
We'll see you Monday, February 25.
Enjoy your week off!
WE CAN'T RECOMMEND PARENT UNIVERSITY MORE!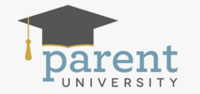 Saturday, February 16, 2019
TOPIC: Preparing for a lifetime of learning/How children learn and the basics of college readiness.
Breakfast starting 8:15-8:30 a.m.
Class: 9:00 a.m. – Noon
Breakfast and Childcare provided
GRIDDLE OR WAFFLE MAKER REQUESTED AS WELL…..
contact: tanise.smith@wccusd.net
Sign Up Here: https://tinyurl.com/Korematsu-PU
Parents and guardians, please join Tanise Smith for our Parent University classes. The curriculum is based upon the California State PTA's wildly popular and research and data-driven "School Smarts." This is an opportunity for you to learn how the school system works, and how you can best support your child. Even those of you that think you know will come away with new knowledge. And knowledge empowers us!
PTSA SEARCH
It's that time of the year. We're looking for new officers for next year.
We have plenty of opportunities to participate.
You'll meet your child's classmate and
make a real difference here on campus.
Please consider….:
President
Executive Vice President
Financial Secretary
Vice President Fundraising
– Yard Sale Chair
– Annual Giving Co-chairs
– Restaurant Fundraisers Coordinator
– Golden Gate Fields Coordinator
-Jenny K Fundraiser Coordinator
Volunteer Chair
Membership Chair
Teacher Luncheon Day Chair
Band Parents Association Chair
Fairmont Elem Comm Liaison
Kensington Elem Comm Liaison
Madera Elem Comm Liaison
Stege Elem Comm Liaison
ELAC Parent Liaison
Interested? Contact us!
korematsuptsa@gmail.com
SCIENCE FAIR ACKNOWLEDGMENTS
A big thank you goes to the Korematsu Science Fair judges for the many hours they spent evaluating projects: Amanda Ackerman, Lon Addison, Xavier Bryant, Michael Duncan, Ricardo Gonzalez, Jessica Jones, Jan Lovell, Steve Morioka, Ram Narayanamurthy, Jeff Rosenfeld, Sri Srinivasan, Faith Tanner, and Nick Umemoto.
Many thanks to Elaine Addison for recruiting several of the volunteer judges, including 5 scientists and engineers from the Contra Costa Health Services, Hazardous Materials Programs. We owe a special thank you to Mr. Kunz for running the fair every year, for providing his room and for much sound advice.
Finally, thank you to Mr. Burnham for his support of the Science Fair, including the logistics of Science Fair Night. We are looking for someone to be the PTSA Science Fair chair next year. If you are interested or have questions about this task, please email Marit at: moieroset@yahoo.com.
Crystal Nie and Marit Oieroset
Korematsu Science Fair co-chairs
TAKE THE YOUTH TRUTH FAMILY SURVEY
TELL US WHAT YOU THINK!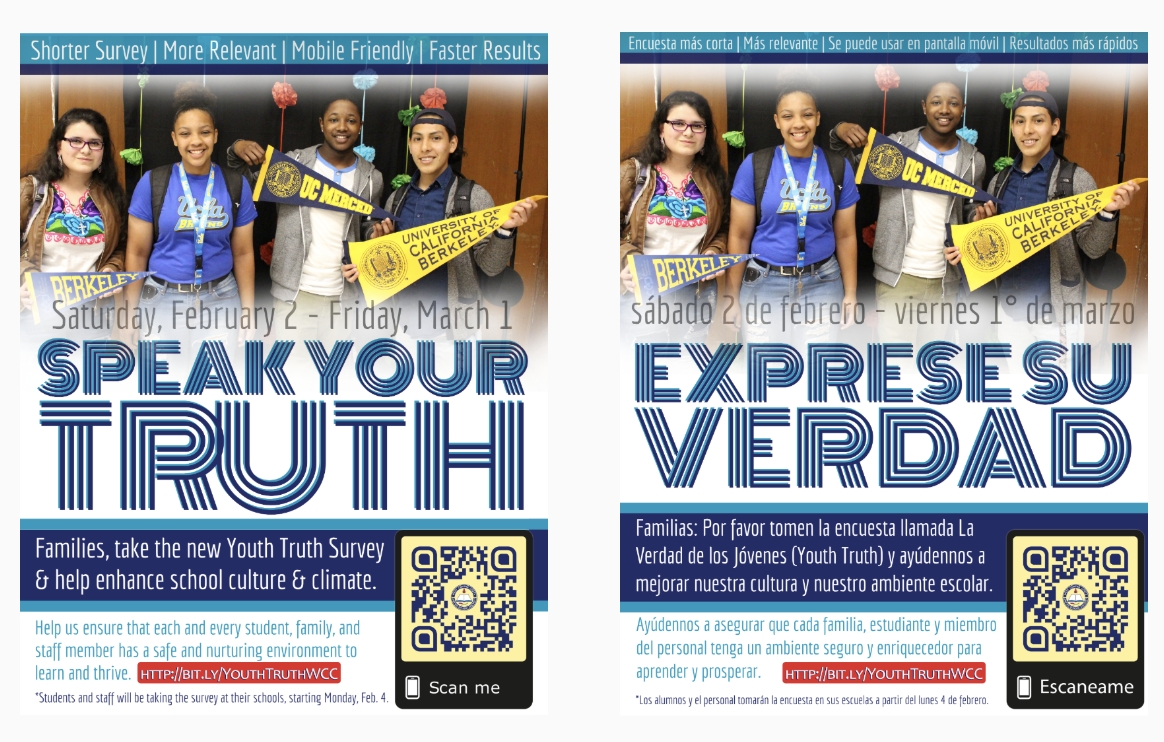 Families! Take the Youth Truth Survey, and please promote the survey with your friends, families, and colleagues that have students in the District.
http://bit.ly/YouthTruthWCC
ECHS SCHEDULING AND REGISTRATION INFORMATION!
2019-2020 ECHS Scheduling Information
2019-2020 ECHS Registration Information
MIDDLE COLLEGE INFO NIGHT
Thursday, February 28, 2019
5:50 -6:30 p.m.
GE 225
Hear from staff members
Hear from current students
Take a tour of our campus
Get your questions answered
Get valuable information to help you decide if our program is right for you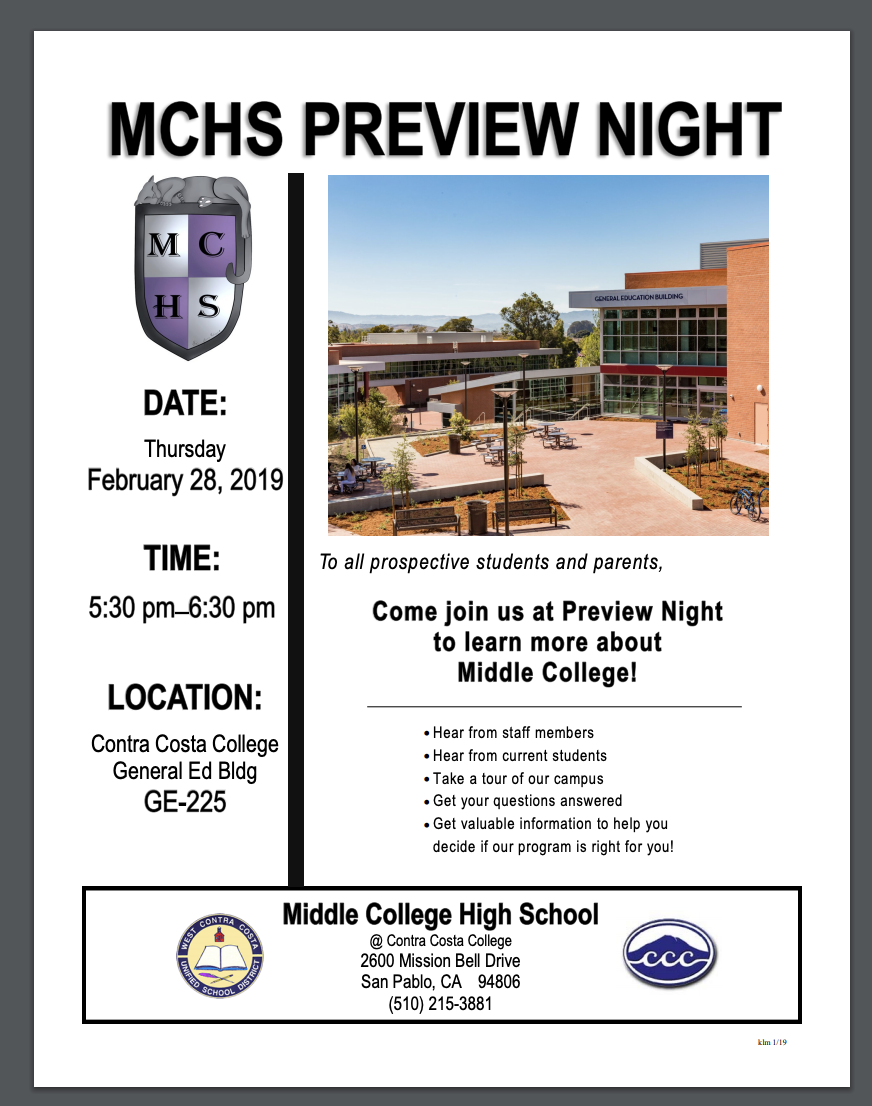 IN-CLASS VOLUNTEERS WANTED
Ms. Pulley is looking for a couple of extra set of hands in her classes, particularly after lunch.
If you are available, and are interested in assisting in class, please reach out to her directly.
adriana.pulley@wccusd.net
MIDDLE SCHOOL MATH NIGHT AT UC BERKELEY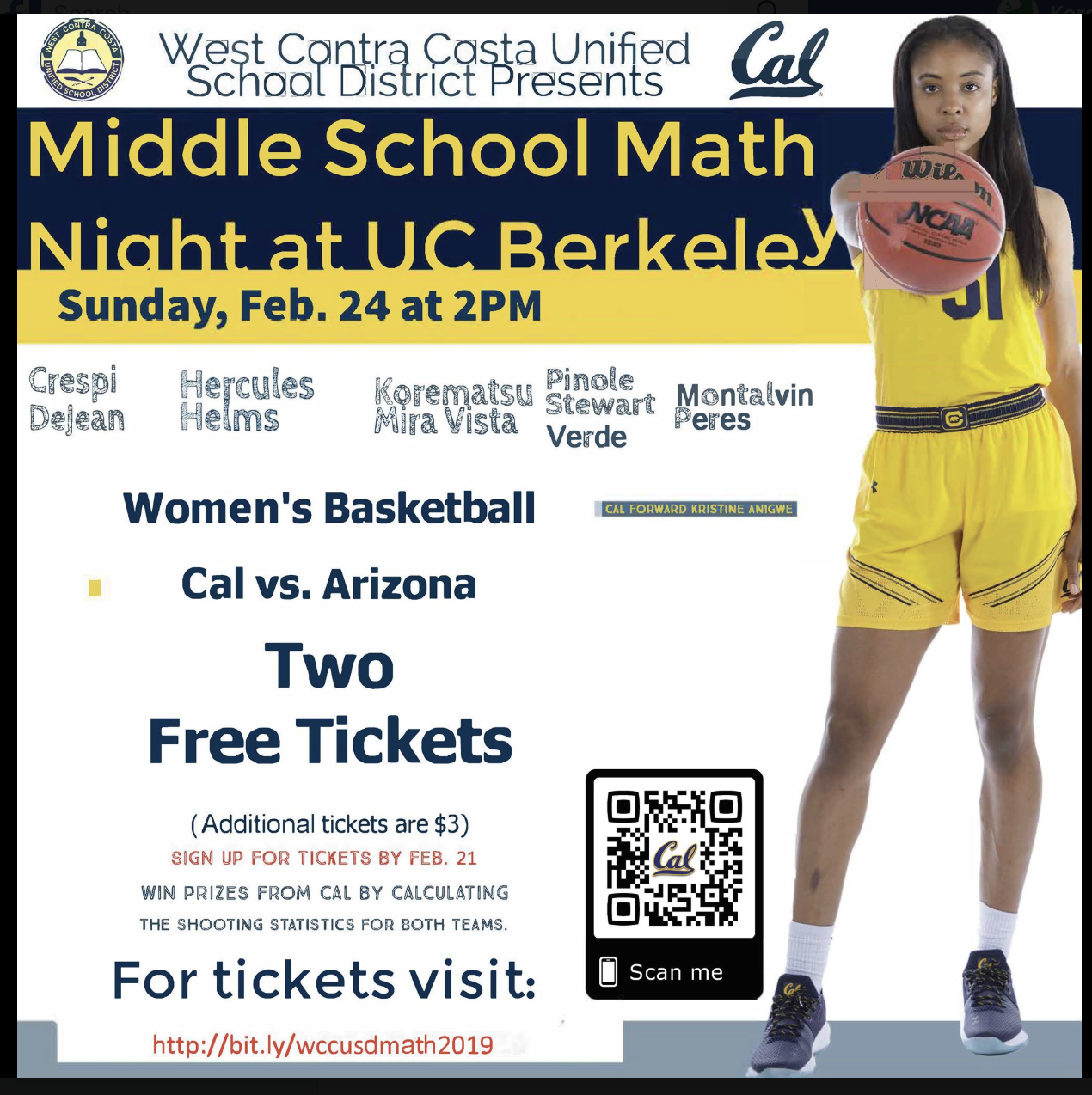 JAZZGIRLS DAY 2019

The 8th Annual Berkeley JazzGirls Day is on Saturday, March 2, 2019,
1-5 p.m. (registration opens at 12:30 p.m.) at Berkeley High's
Community Theatre. Elementary and middle school girl musicians ages
10-14 who play or sing jazz—or are thinking about trying it out—are
invited to join professional female jazz musicians and educators for
the afternoon. Activities include master classes, and jam sessions.
Female high school jazzistas from the Berkeley High jazz program serve
as mentors and volunteers.
Berkeley JazzGirls Day is FREE and open to ALL girls who sing or play
an instrument. No pre-registration is required. Just come with your
instrument! (JazzGirls do not need to be enrolled in Berkeley
schools.)