THANK YOU!!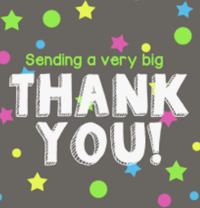 Thank you to all of our volunteers that came out to help with our Halloween party!
A special thanks to Mr. Lee and Ms. Alcocer for organizing!
A tremendous time was had by all!
MOVIE NIGHT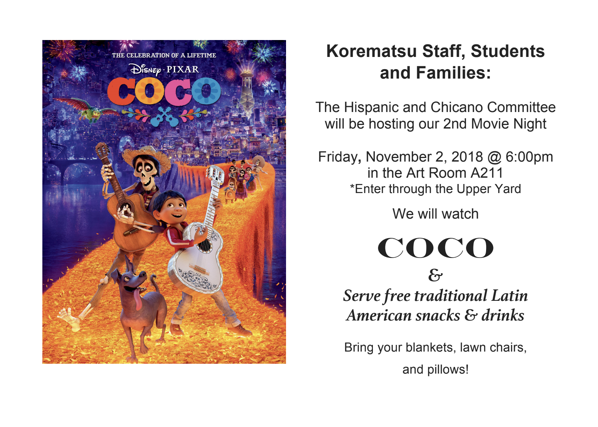 SAVE THE DATE!
Friday, November 2, 2018
COCO!!
Printable Flier Here!
Harmoney Resources Cookie Dough Fundraiser is starting!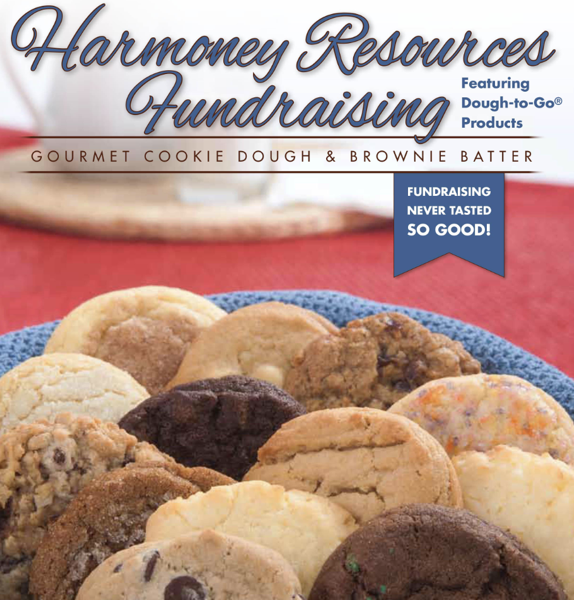 COOKIE DOUGH ORDERS DUE DUE DUE!
DROP DEAD DUE DATE FRIDAY NOVEMBER 2nd!!
Really, this is good stuff! Makes a great gift.
YUM ALERT!
Harmoney Resources Cookie Dough Fundraiser
is starting!
Tomorrow, Friday November 2nd is the absolute last day.
DROP in the Main Office.
The order forms were delivered to students yesterday during 7th period. but here is a link to the online catalog. so that you can review the offerings.
Here is a link to the order form and cover letter:Harmoney Resources.pdf
Below are the important dates:
Make Checks Payable to: Korematsu PTSA.
Checks can be dropped in the office.
Delivery – Tuesday, November 13
BASKETBALL TRYOUTS
GIRLS UP NEXT!
Combined 7/8th grade GIRLS:
3:30-5:30pm on Mon – Nov 5
3:30-5:30pm on Wed – Nov 7
3:30-5:30pm on Mon – Nov 12
Players must attend all three days. Contact Chuck Harris at charrisjr@gmail.com with questions.
Chuck Harris
510-323-4933
MAKE UP PICTURE DAY POSTPONED
Apologies, due to a last-minute cancellation….
The NEW Make-up picture Day is
Thursday, November 8, 2018
DURING LUNCH
SPIRIT NIGHT AT EL MONO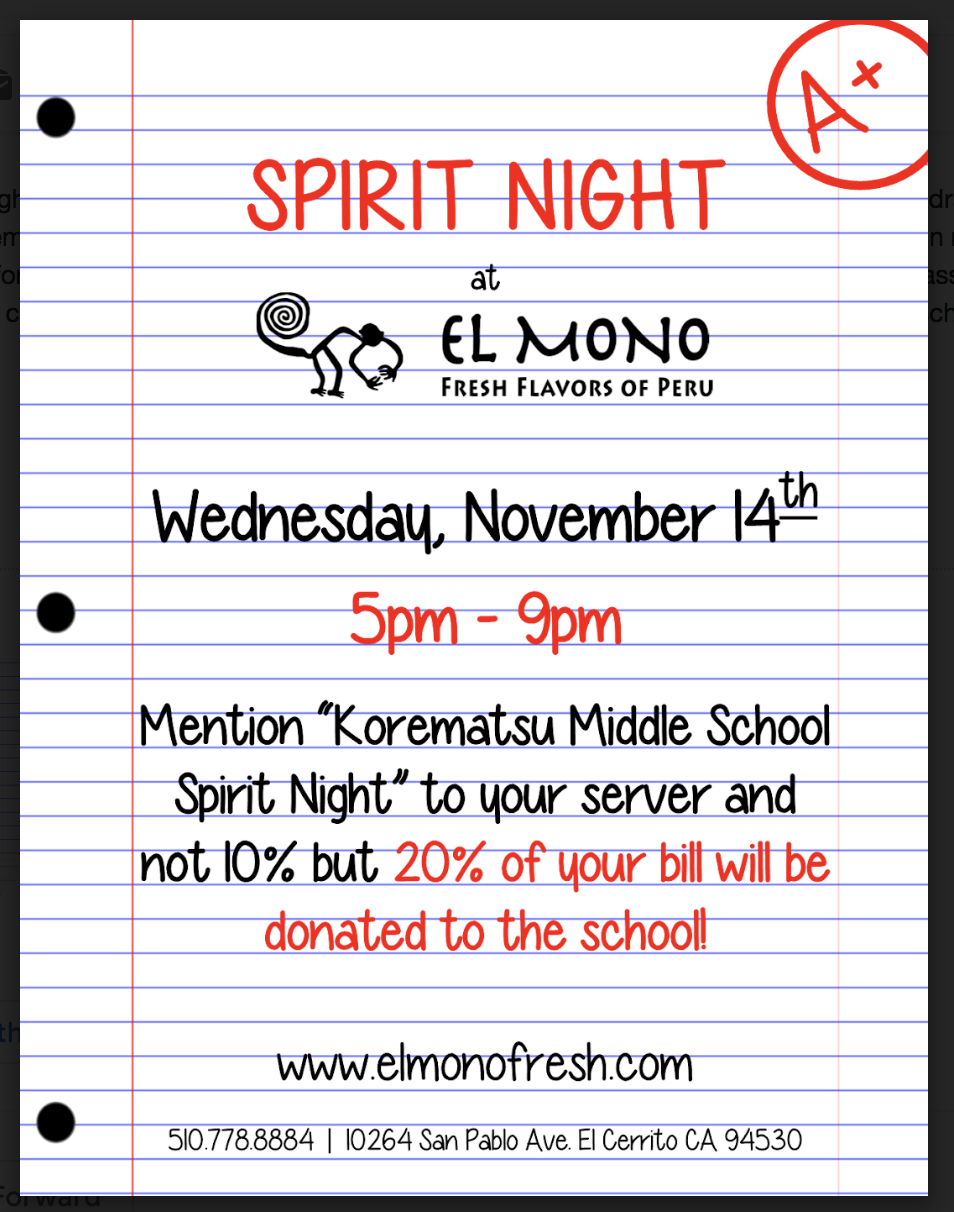 SHOP NOW!


AmazonSmile will host a special promotion with added bonuses October 29 – November 2.
That means we'll get a larger portion of the proceeds.
More on AmazonSmile here in the middle of the page.
Next PTA Meeting
Tuesday, November 13, 2018
Band Parents Meet at 6:00 p.m. in the band room.
PTA meeting 7:00 p.m. MPR
Special Guest:
Maya Deshe Drori is going to teach us "How to Speak Teen"
SAVE THE DATES!! FALL PLAY!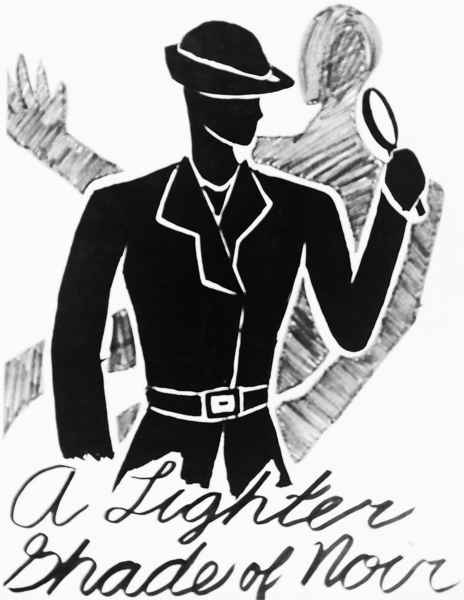 Wednesday and Thursday
November 14 and 15
7:00 p.m. – 9:00 p.m.
MPR