COOKIE DOUGH ORDERS DUE!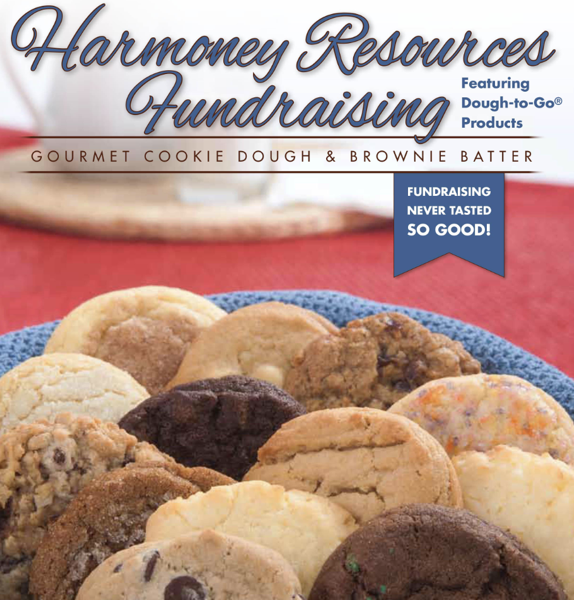 Really, this is good stuff! Makes a great gift.
YUM ALERT!
Harmoney Resources Cookie Dough Fundraiser
is starting!
DUE TODAY, Tuesday, October 30th!!
DROP AT SCHOOL TOMORROW, Wednesday, October 31st!
Seriously, this is THE BEST COOKIE DOUGH, CAKE AND BROWNIE BATTER OUT THERE! You will not be disappointed with your purchase.
Many of these items are pre-portioned, so you can bake off 1-2 cookies at a time, or defrost 1-2 cheesecake slices at a time. They make great gifts! And make great Thanksgiving desserts.
When you sell 10 items, you get one free item of your choice.
The order forms were delivered to students yesterday during 7th period. but here is a link to the online catalog. so that you can review the offerings.
Here is a link to the order form and cover letter: Harmoney Resources.pdf
Below are the important dates:
Make Checks Payable to: Korematsu PTSA.
Checks can be dropped in the office.
(Unfortunately, this company no longer offers online ordering, if you remember that).
Delivery – Tuesday, November 13
YUM!
STILL SOME VOLUNTEER AND FOOD SIGN UPS AVAILABLE FOR THE HALLOWEEN DANCE!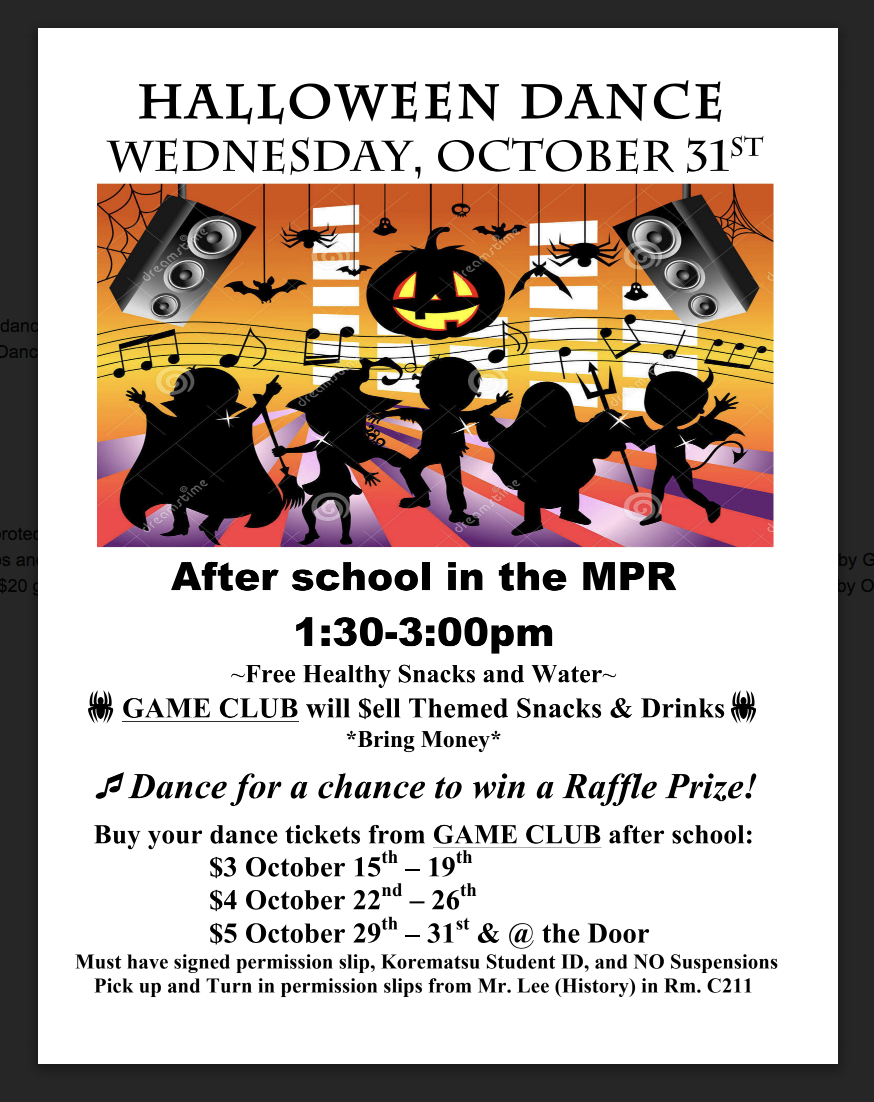 Korematsu's Halloween Dance will take place after school Wednesday, October 31st from 1:30-3:00 pm.
You can sign up in the link below! Contact: mariela.alcocerruiz@wccusd.net and the Dance Committee
SIGN UP TO VOLUNTEER OR DONATE FOOD, STRING LIGHTS AND MORE BY CLICKING ON THIS LINK.
AmazonSmile – SHOP NOW!

AmazonSmile will host a special promotion with added bonuses October 29 – November 2.
That means we'll get a larger portion of the proceeds.
More on AmazonSmile here in the middle of the page.
https://korematsumiddleschool.org/?page_id=361