KOREMATSU'S ANNUAL HALLOWEEN DANCE IS COMING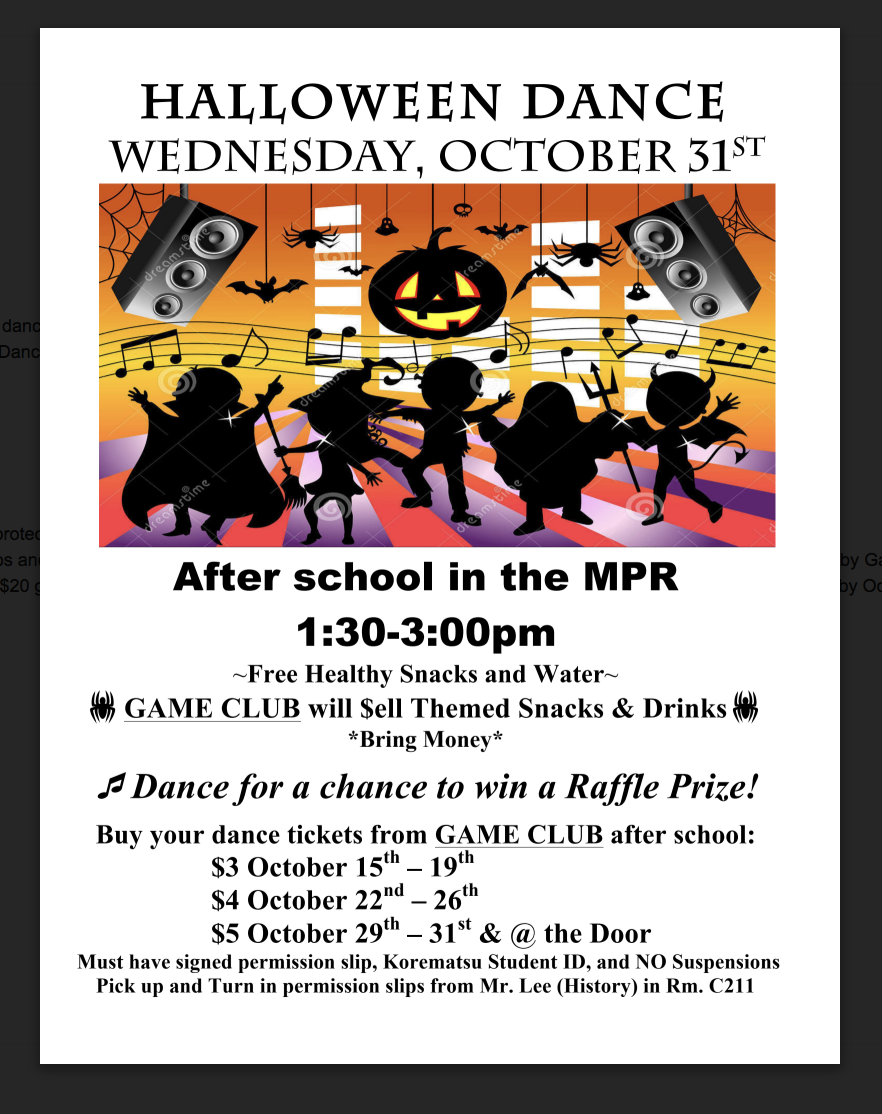 PARENTS SIGN UP!
Korematsu's Halloween Dance will take place after school Wednesday, October 31st from 1:30-3:00 pm.
Dance permission slips will be available form the main office and Mr. Lee's (History) classroom C211.
We would very much appreciate parental assistance with the following:
-Setting up during 7th period at 12:45- 1:30 pm. 3 Volunteers
-Supervising from 1:30-3:00 pm. 3 Volunteers
-Cleaning up from 3:00-3:30 pm. 3 Volunteers
-Donations/borrowing of a fog machine, string lights, and two extension outlet surge protectors
-Slightly Health Food donations including a vegetable party tray, a fruit party tray, chips and salsa, water, and caramel apples.
You can sign up in the link below! Contact: mariela.alcocerruiz@wccusd.net and the Dance Committee
SIGN UP TO VOLUNTEER OR DONATE FOOD, STRING LIGHTS AND MORE BY CLICKING ON THIS LINK.
PANDA EXPRESS FUNDRAISER!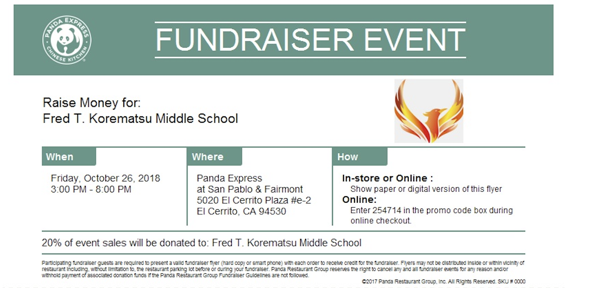 FRIDAY, OCTOBER 26, 2019
3:00 – 8:00 p.m.
Panda Express
El Cerrito Plaza
Eat out a Panda Express and we get a part of the proceed.
Monies raised support math intervention, teacher grants and so much more!
Coupon or online code required.
SPIRIT WEEK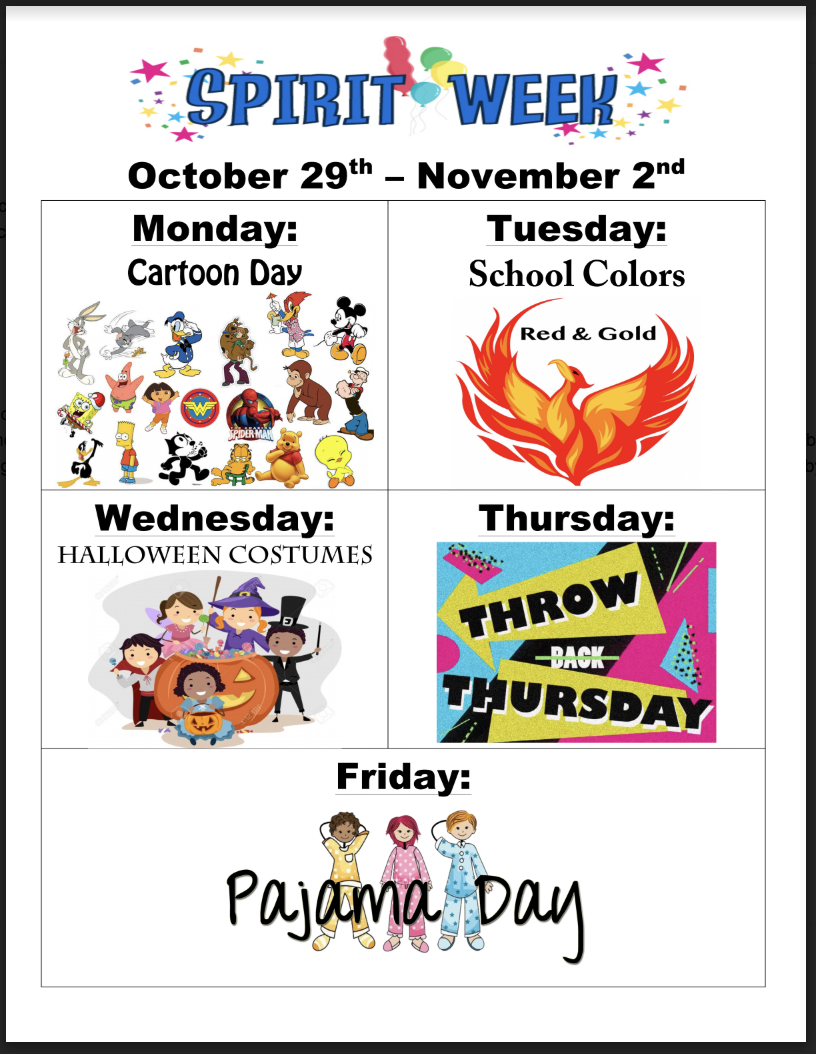 BOYS' BASKETBALL TRYOUTS RESCHEDULED!
7th and 8th Grade Boys Basketball Rescheduled!
Basketball Tryouts to be held on the following dates/times in Korematsu gym:
8th grade Boys:
3-5pm on Mon – Oct 29
3-5pm on Wed – Oct 31
3-5pm on Fri – Nov 02
7th grade Boys:
5-7pm on Tue – Dec 04
5-7pm on Wed – Dec 05
5-7pm on Thu – Dec 06
Combined 7/8th grade GIRLS:
3:30-5:30pm on Mon – Nov 5
3:30-5:30pm on Wed – Nov 7
3:30-5:30pm on Mon – Nov 12
Players must attend all three days. Contact Chuck Harris at charrisjr@gmail.com with questions.
Chuck Harris / 510-323-4933
boys-8-tryouts.pdf
boys-7-tryouts.pdf
Harmoney Resources Cookie Dough Fundraiser is starting!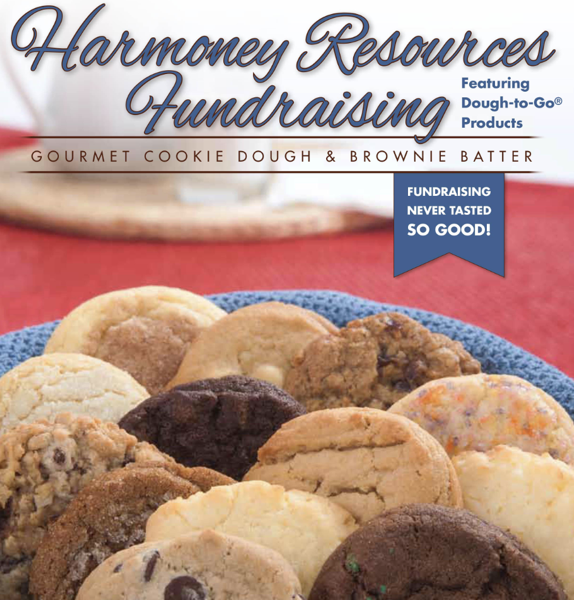 Seriously, this is THE BEST COOKIE DOUGH, CAKE AND BROWNIE BATTER OUT THERE! You will not be disappointed with your purchase.
Many of these items are pre-portioned, so you can bake off 1-2 cookies at a time, or defrost 1-2 cheesecake slices at a time. They make great gifts! And make great Thanksgiving desserts.
When you sell 10 items, you get one free item of your choice.
The order forms were delivered to students yesterday during 7th period. but here is a link to the online catalog. so that you can review the offerings.
Here is a link to the order form and cover letter:Harmoney Resources.pdf
Below are the important dates:
Make Checks Payable to: Korematsu PTSA.
Checks can be dropped in the office.
(Unfortunately, this company no longer offers online ordering, if you remember that).
Sale starts – Tuesday, October 16
Sale ends – Tuesday, October 30
Delivery – Tuesday, November 13
MOVIE NIGHT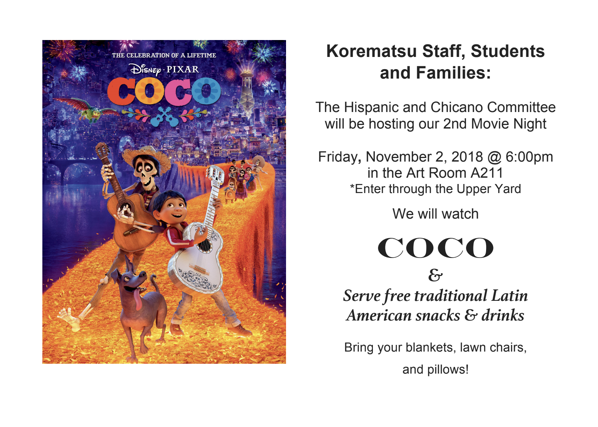 SAVE THE DATE!
Friday, November 2, 2018
COCO!!
Printable Flier Here!
Next PTA Meeting
Tuesday, November 13, 2018
Band Parents Meet at 6:00 p.m. in the band room.
PTA meeting 7:00 p.m. MPR
Special Guest:
Maya Deshe Drori is going to teach us "How to Speak Teen"
AMAZON SMILE


Looking to buy something on Amazon?
Can you wait until October 29th!
PLEASE DO!
AmazonSmile will host a special promotion with added bonuses October 29 – November 2.
That means we'll get a larger portion of the proceeds.
More on AmazonSmile here in the middle of the page.
https://korematsumiddleschool.org/?page_id=361
MAKE UP PICTURE DAY POSTPONED
Apologies, due to a last-minute cancellation….
The NEW Make-up picture Day is Thursday, November 8, 2018 DURING LUNCH
TRUSTEE AREA ELECTIONS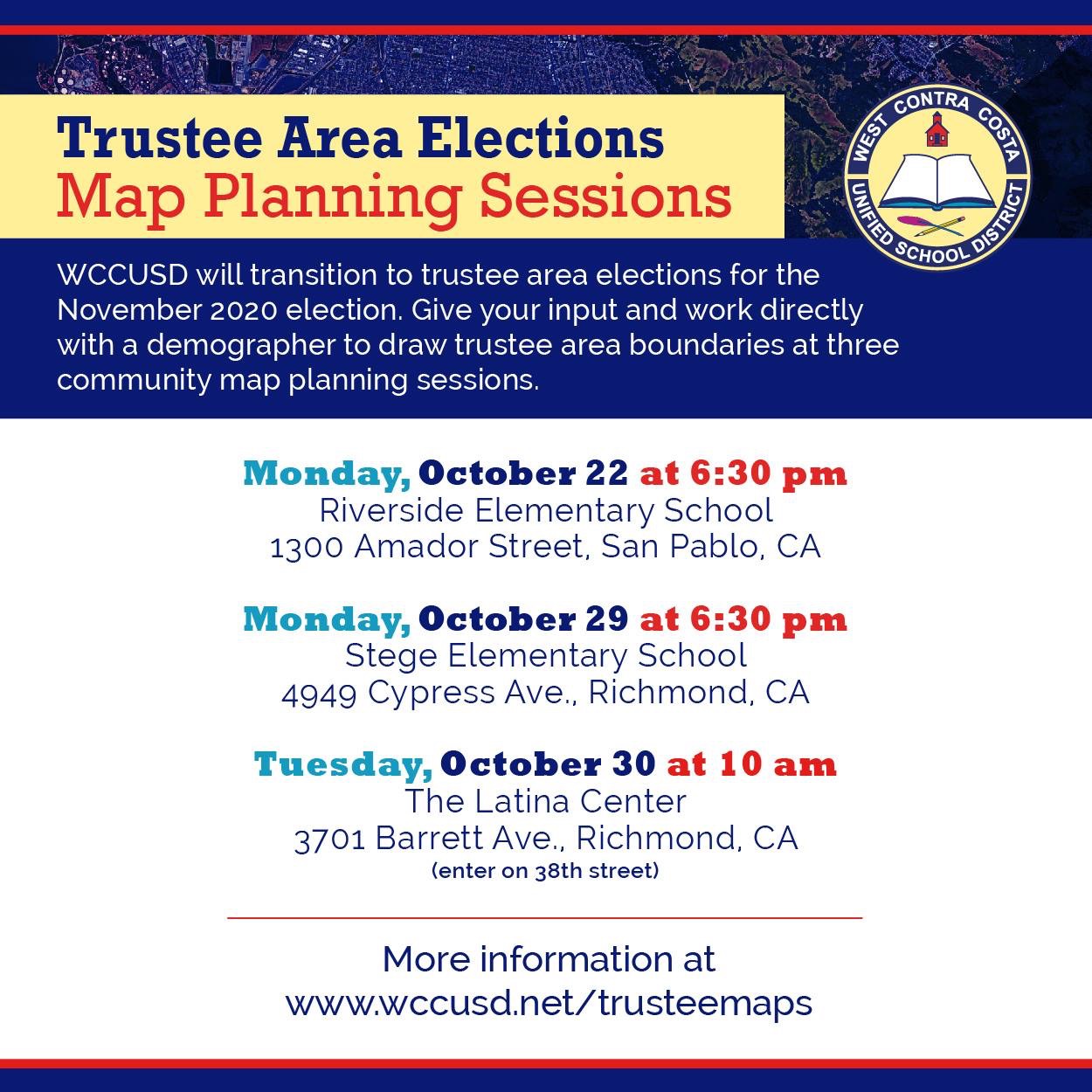 PUBLIC ASKED TO HELP DRAW TRUSTEE AREA BOUNDARIES FOR WCCUSD BOARD OF EDUCATION
RICHMOND—Community members are invited to attend map planning sessions where they can work with a demographer to draw trustee area boundaries for the November 2020 election for West Contra Costa Unified School District (WCCUSD) Board of Education members.
The District agreed to transition from its current at-large system of electing members to the Board of Education to one in which Board members are chosen by trustee areas in response to a lawsuit that claimed the District's elections were racially polarized and violated the California Voting Rights Act.
Three new maps have been published for the public and Board to consider as starting points to the discussion. Those maps may be viewed at https://www.wccusd.net/Page/10828.
Sessions will be held as follows:
Monday, October 29 at 6:30 p.m.
Stege Elementary School
4949 Cypress Ave., Richmond
Tuesday, October 30 at 10 a.m.
The Latina Center
3701 Barrett Ave., Richmond
Trustee areas will not be in effect for the upcoming November 2018 election. However, successful candidates for the three open Board of Education seats in November will be limited to two-year terms in order to facilitate the transition to trustee area elections in 2020.
The sessions will allow community members to review proposed maps and work with a demographer to make suggestions on how the trustee area boundaries should be drawn.
More information can be found at http://www.wccusd.net/trusteemaps