TONIGHT! BACK TO SCHOOL NIGHT TODAY IS NOT A MINIMUM DAY
Thursday, September 13, 2018
6:30 p.m.
This is a Parent Only Event. Kids, please stay at home.
Follow your child'sschedule
There are two ways to obtain your child's schedule:
Ask your child, or, download your child's schedule from PowerSchool.
https://wccusd.powerschool.com/public/
PE meets in the Gym. Dance meets in the dance studio.
During Lunch, please sign in at the library and enjoy the beautiful campus.
See you later!
PLEASE RESPECT THE NEIGHBORHOOD
There will be a lot of people tonight.
Follow all traffic rules and regulations.
Please carpool with neighbors.
Park a few blocks away and walk to campus.
OUR NEIGHBORS THANK YOU!!!
FIRST TEACHER TREAT DAY!!!
TOMORROW FRIDAY September 14, 2018
This is our most-loved staff event.
Please contribute. We could use a few more main dishes and some helpers.
Please drop no later that 10:15 a.m.
You may drop in the office, or in the Teacher Break room
Building A Annex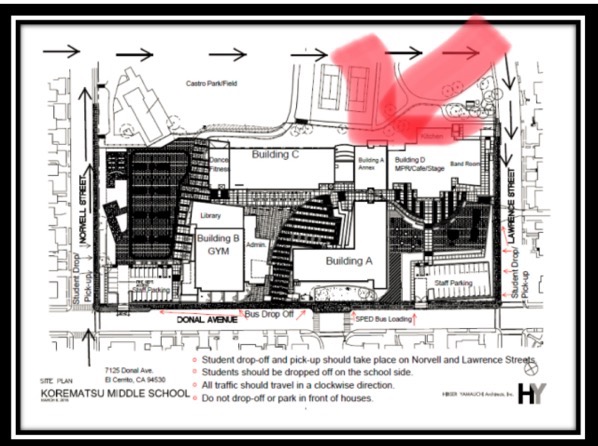 Friday is a Minimum Day, so this is more like Brunch!
Click on this Link to Sign Up
MINIMUM DAY
FRIDAY
September 14, 2018
IS A MINIMUM DAY!
Please make a note of it.
CORRECTION TO MAKE UP PICTURE DAY!!!
Tuesday, October 16, 2018
Is the Correct Date!
Hispanic and Chicano Committee Lunchtime Activities! Movie! And More!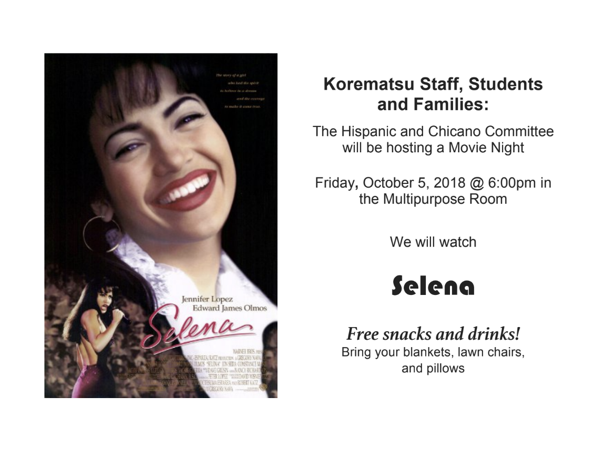 Please Join Us!
The Hispanic and Chicano Committee is planing lunchtime activities for students during Hispanic Heritage Month as well as a Movie Night for students and their families.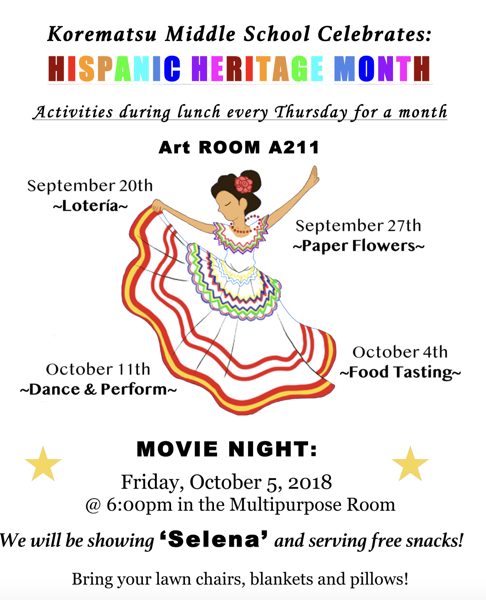 Contact: Mariela AlcocerRuiz mariela.alcocerruiz@wccusd.net
TEACHERS!!!! MONEY!!!!! APPLY!!!!
More in the link!
https://edfundwest.org/our-work/grants/