NO SCHOOL MEMORIAL DAY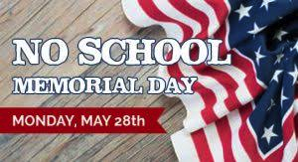 We'll see everyone Tuesday, May 29th
ARE YOU HEADED TO EL CERRITO HIGH? COME CHECK US OUT!!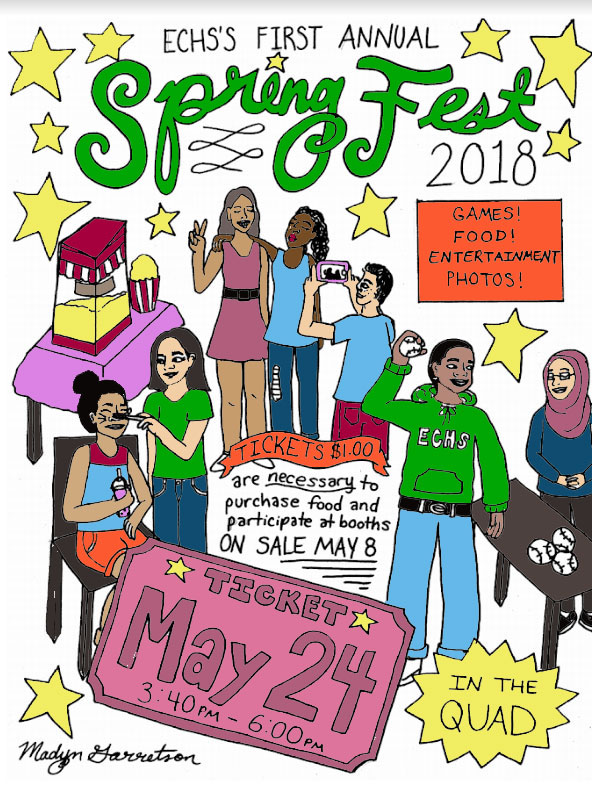 El Cerrito High School's Leadership Class invites you to…
El Cerrito High School's SPRING FEST
Thursday, May 24, 2018
3:40 p.m. – 6:00 p.m.
El Cerrito High School Quad
540 Ashbury Avenue El Cerrito, CA 94530
Let's celebrate SPRING!
Join us at this free community-centered event!
Entertainment and Performances by our school's classes and clubs!
Light food and beverage will be sold. Tickets will be available day of on the Quad.
This is the perfect opportunity to find out what's happening at your local high school.
We'll see you there!
Sponsored By ECHS Leadership
Questions? Please contact us at: gaucholeadership@gmail.com, or by phone at (510)-231-1437 ext. 26520 or Pat Jimenez at 510-381-1092
ONE MORE CHANCE TONIGHT TO COME TO THE FIRST ANNUAL KOREMATSU DANCE PERFORMANCE!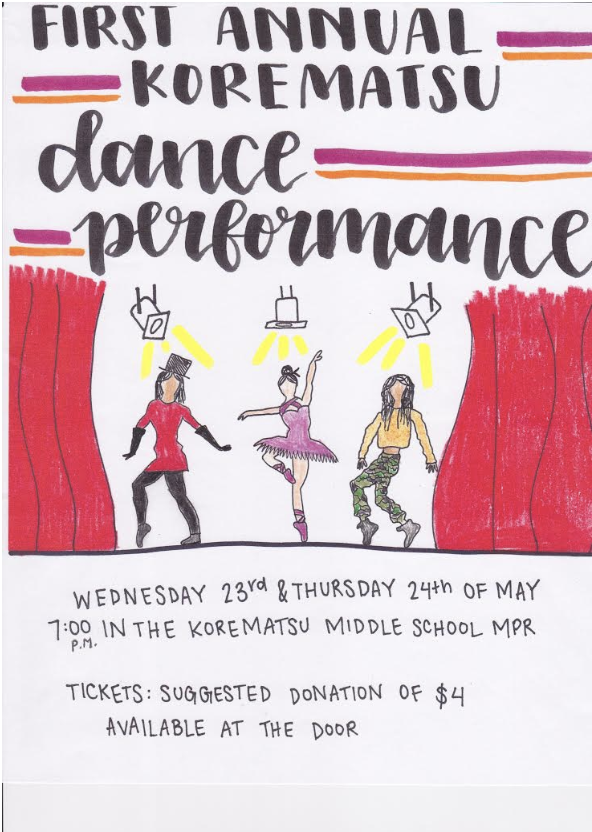 Who: Level Two dance students
When: Wednesday 5/23 & Thursday 5/24
Time: 7:00 pm show (doors open at 6:30)
Where: Korematsu MPR
Tickets: Suggested $4.00 donation at the door
Jazz & Art Under the Stars
Monday June 4th 2018
7:00 p.m.
Korematsu Amphitheater
The Korematsu Girls' Jazz Workshop, Jazz Band and Jazz Ensemble will play at 7pm on Monday, June 4 in the amphitheater outside the MPR. Korematsu Art Program students will showcase their work as well.
8th Grade Promotion Activities : June 5th & 6th 2018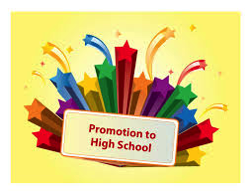 Dear Korematsu Families,
8th Grade Promotion to High School is fast approaching, and so are our celebration events!
Promotion Rehearsal
Tuesday June 5, 2018 10 a.m.
8th Grade Picnic at Castro Park
Tuesday June 5, 2018 12:30 – 2:30 p.m
Promotion Ceremony Amphitheater outside Korematsu MPR
Wednesday June 6, 2018 6:00 p.m.
For those who have already signed up to help, thank you!
For those who haven't, we still need you!
We have included a link to a google doc that you can sign up.
Please note there are 3 tabs on the sign up sheet.
You can contact either Rula Craner at rula_craner@yahoo.com OR Negar Souza at thesouzafamily@comcast.net for more info, clarification or questions.
Thank you,
Rula and Negar
All Year- End events are on our calendar