WE NEED YOU
Korematsu PTSA has a number of openings for the next school year. PLEASE JOIN US! We are a great group!
You'll meet people, share your skills, learn new ones and support our students, school and community.
WE CANNOT HAVE A PTA WITHOUT A PRESIDENT, TREASURER AND SECRETARY.
WE'VE GOT TWO OF THE THREE FILLED.
CONTACT US! We are fun!!!!
korematsuptsa@gmail.com
President: Manu Wong
Executive Vice President: Stacey Steele
Secretary:OPEN
Treasurer: Filled
Financial Secretary: Evelyn Smith
Vice President Fundraising: OPEN
Membership Chair: Anita Miller
Auditor: Jenny Jensen
Volunteer Chair: OPEN
Parliamentarian:OPEN
Historian: OPEN
Yard Sale Chair: Cindy Spade
Annual Giving Co-chairs: OPEN
Restaurant Fundraisers Coordinator: Tiffany Hill
Golden Gate Fields Coordinator: Jody Lengyel
Info Night Chair: OPEN
Teacher Luncheon Day Chair:OPEN
Yearbook Chair:Tim Warner
Parent Librarian: Kim Paige
Fright Write Chair: OPEN
Fright Fest Chair: OPEN
Science Fair Chair: OPEN
Math Club Co-Chairs: OPEN
Band Parents Association Chair: FILLED
Fairmont Elem Comm Liaison: Saidah Said
Harding Elem Comm Liaison: Beth Dawson
Kensington Elem Comm Liaison: Kim Paige
Madera Elem Comm Liaison: FILLED
Stege Elem Comm Liaison: OPEN
Washington Elem Comm Liaison: FILLED
ELAC Parent Liaison: OPEN
Website Maintenance/Development: Doug Diego
If you, or someone you know, would be able and willing to fill a vacancy, and for any corrections, suggestions and questions,
please reply to this email ASAP.
korematsuptsa@gmail.com
We will have Elections for the Board Members at our May meeting.
And here's a spreadsheet you can enter names into.
​
2018/19 Korematsu PTSA Slate
INFORMATION SESSION for the SUMMER STUDENT AMBASSADOR CHINA TRIP
​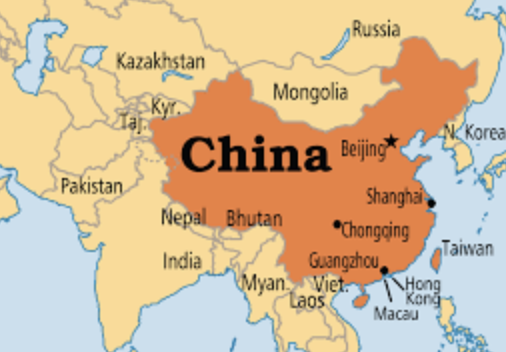 Friday, April 20, 2018
KOREMATSU MIDDLE SCHOOL
LIBRARY
7125 Donal Avenue
El Cerrito, CA
Two Sessions:
4:00 p.m. – 5:00 p.m.
5:30 p.m. – 6:30 p.m.
Students and families from these schools are welcome!
El Cerrito High
Kennedy High
De Anza High
Richmond High
Pinole Valley High
Hercules High
Middle College High
Helms Middle
Korematsu Middle
REMINDER, this trip is open only to WCCUSD students from the above listed schools.

Enter the school through the orange gates.
Follow the orange poles to the Library.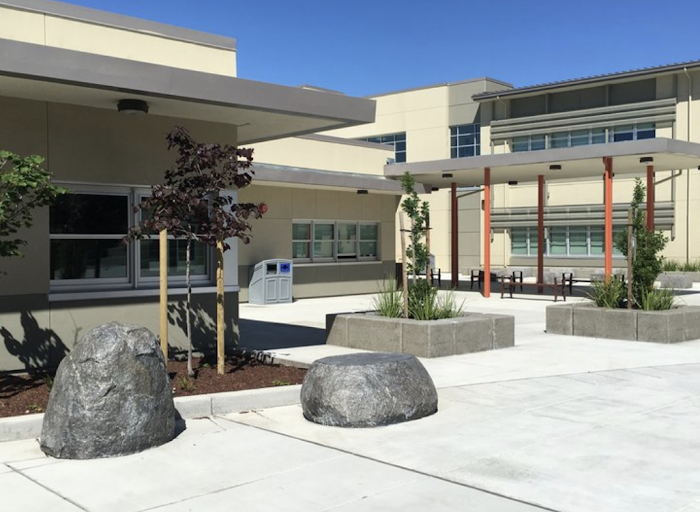 Preliminary trip information and the application can be found on our website
*VISITING REMINDER*
Please respect our neighborhood when coming to visit.
Please refrain from double-parking, blocking driveways and the like.
Consider parking a couple of blocks away from school and walking to ease some congestion.
Our neighbors thank you!
See you There!
WCCUSD 5th Annual BEST PRACTICES FAIR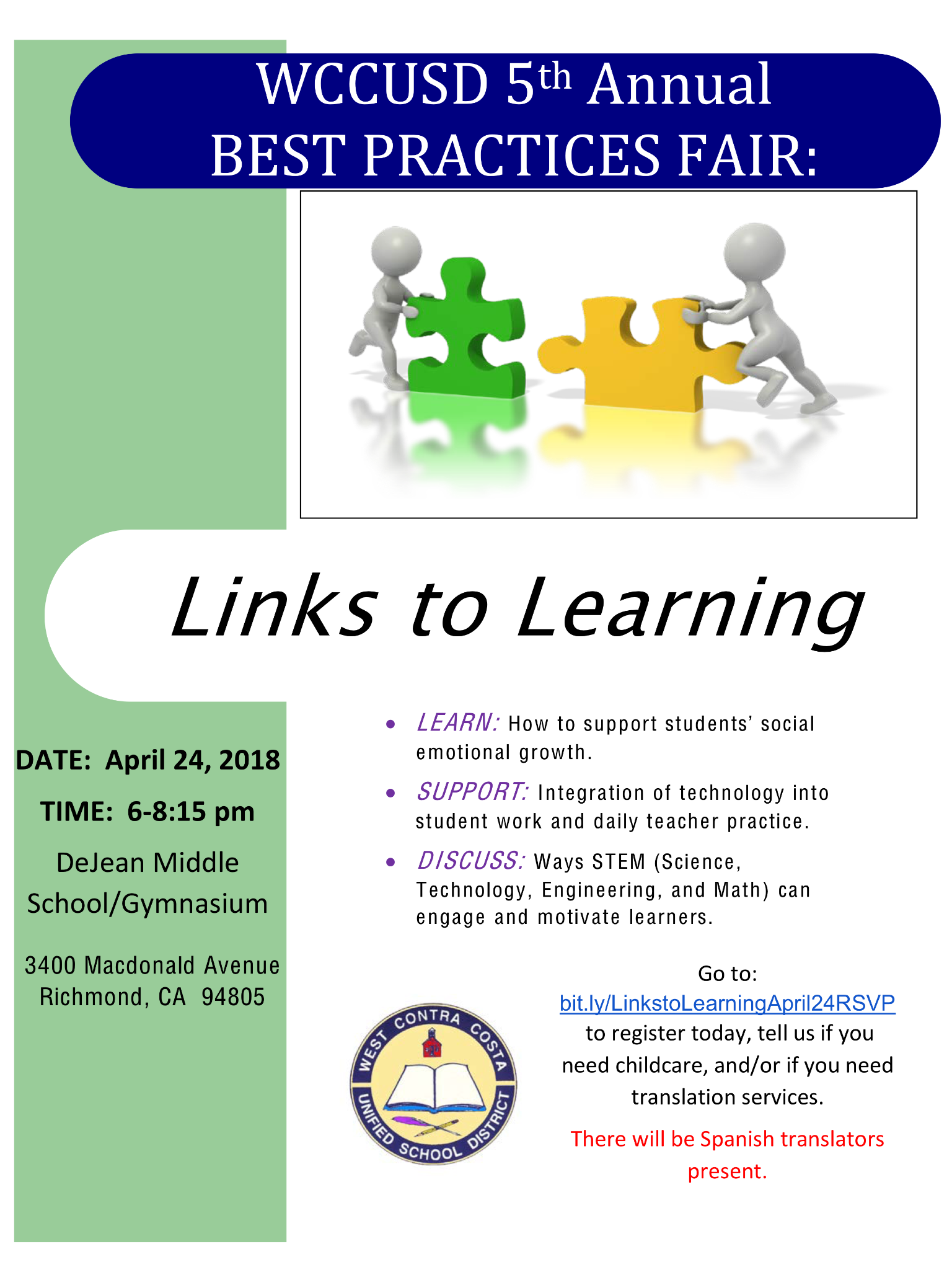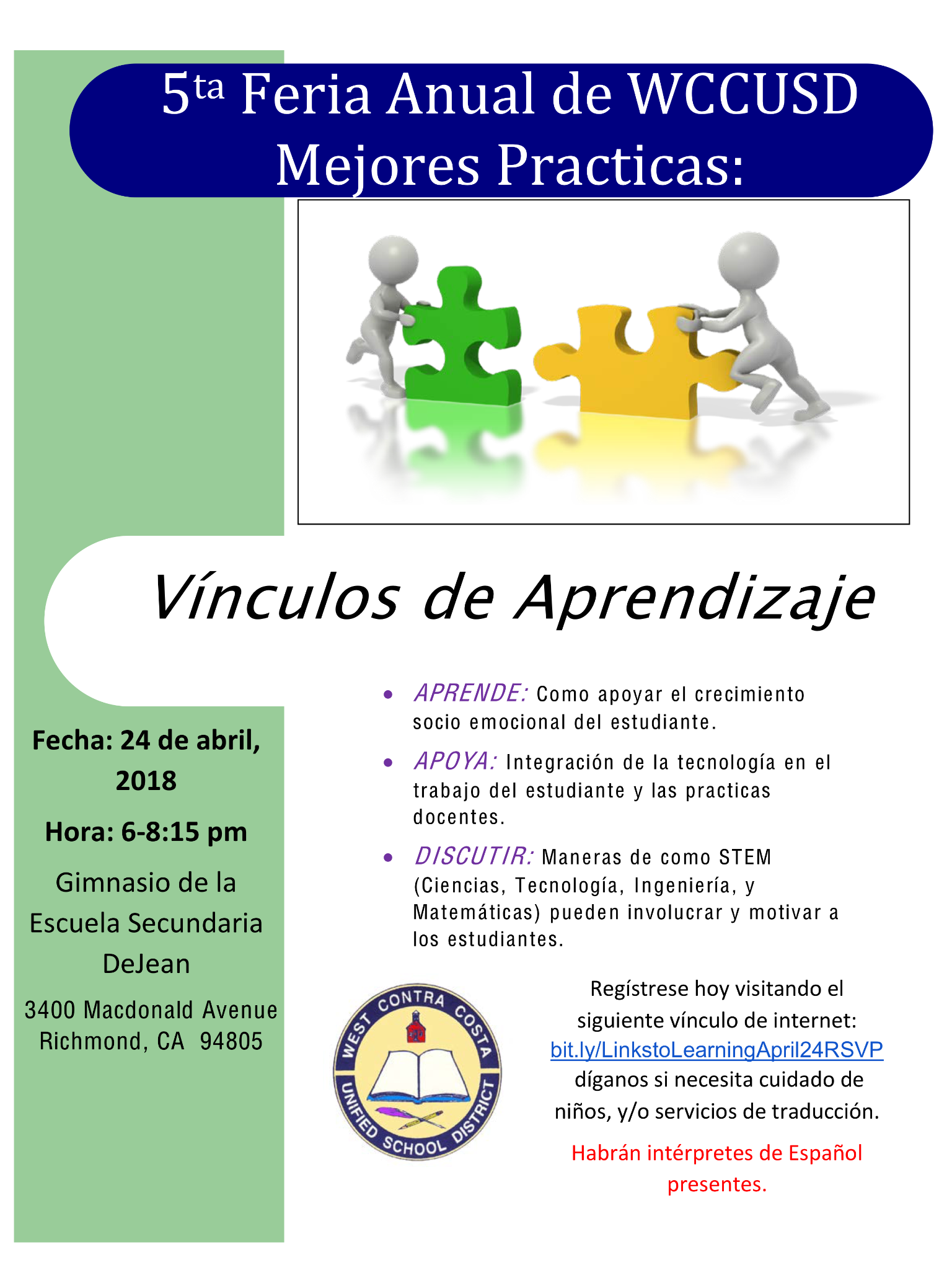 CALIFORNIA HEALTHY KIDS SURVEY
Please take some time to take the California Healthy Kids Survey
6th Grade Students and Families: KOREMATSU ORIENTATION NIGHT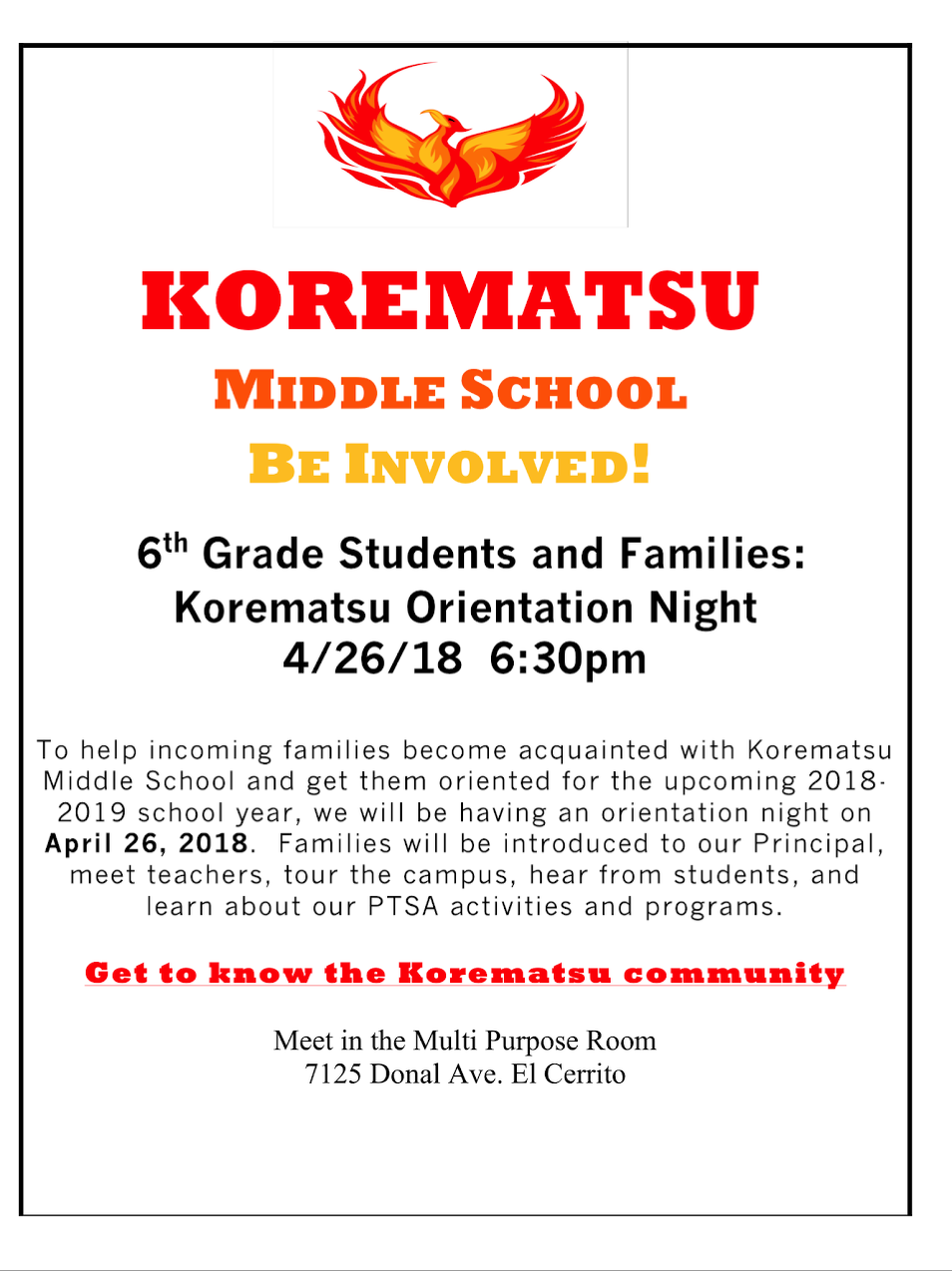 El Cerrito Parks & Recreation Facilities Master Plan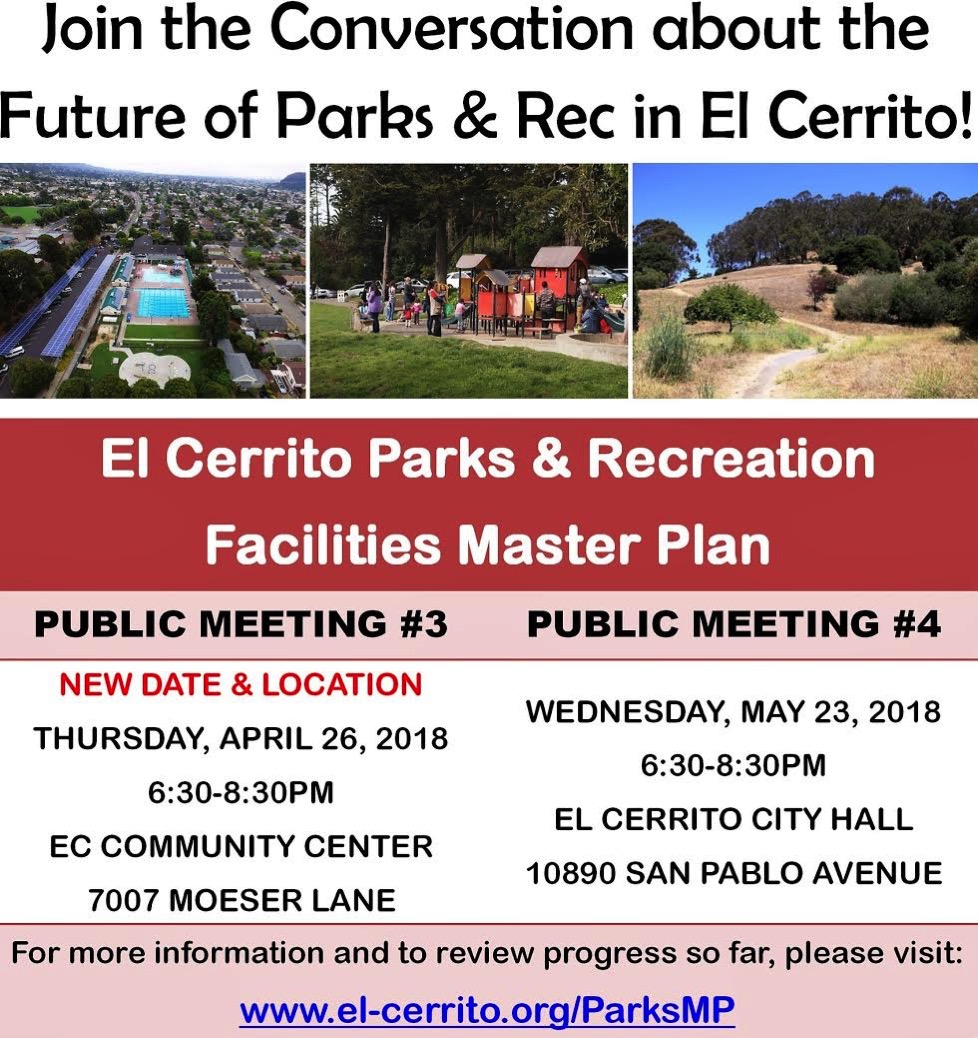 To date, the community outreach process for the El Cerrito Parks and Recreation Facilities Master Plan has included an online survey and online mapping forum, two community workshops, and a series of stakeholder interviews.
Themes that have emerged as important to the community so far include:
Youth recreation – toddler amenities, teen programming, youth enrichment opportunities
To update and improve the City's existing recreation facilities and programs
The Hillside Natural Area and Ohlone Greenway as valued recreation amenities that are unique to El Cerrito
Improved general maintenance in the City's parks and recreation facilities
Pedestrian access throughout the City's parks and recreation network – walking, hiking and biking
A Senior Center as an important recreation amenity
Don't miss this opportunity to have your voice heard. There will be two more Public Meetings on Thursday, April 26th at the El Cerrito Community Center,7007 Moeser Lane and Wednesday, May 23rd at City Hall, 10890 San Pablo Ave. Both meetings will take place 6:30-8:30pm.
For more information, please visit www.el-cerrito.org/ParksMP
8th Grade Promotion Activities
Dear Korematsu Families,
Can you believe we only have 7 weeks until graduation? This year has zoomed by!
Graduation is a special time for 8th grade families. Many of them move on together to El Cerrito High, and some fly off to other schools, so for our 8th graders, the graduation commencement events are vastly important.
That being said, we can not pull off all the activities without your help!
There are 3 events that need 7th AND 8th grade families to help with. We have included a link to a google doc that you can sign up.
The events are as follows:
6/5
1. Promotion practice: Before the picnic, parents are needed to help organize and supervise the 8th graders as they practice for the promotion ceremony.
2. Help with the 8th grade picnic: This happens prior to the kids vs. teachers softball game. We have 3 point persons already and need people to sign ups for food, set-up, clean-up etc. BOTH 7th & 8th Grade families can help!
6/6
3. Graduation: This is a huge event where the kids cross the stage. Tradition has been 7th grade families sign up to help with some of the larger day of jobs so 8th grade families can watch their babies cross the stage! Then next year, we continue that tradition and you get to sit back and watch your babies cross the stage!
There are other day/night-of items for 8th grade families as well as a sign-up to help order, pick-up & deliver appetizers, drinks & desserts to the school.
Please note there are 3 tabs on the sign up sheet!
Please contact either Rula Craner at rula_craner@yahoo.com OR Negar Souza at thesouzafamily@comcast.net for more info, clarification or questions.
WE NEED YOU! We cannot do this without your help!
Thank you,
Rula & Negar