This Monday, May 10th, there is no school for students. Tuesday we will operate our modified schedule with all classes scheduled. Teachers should notify students if the class will be asynchronous or synchronous. The modified schedule can be found here.
As we continue with our Spring in-person learning we now turn to finalizing our summer program. Korematsu will be offering a summer program to students who have struggled with distance learning over the past year. Engagement, attendance and academic performance are determining factors. We will be able to serve about 190 students. Our plan is to serve about 80 rising 6th graders from our feeder schools. The rest of the students will be currently enrolled Korematsu 7th graders. Families with students who qualify based on our prioritization matrix will be contacted by Korematsu staff in the coming weeks.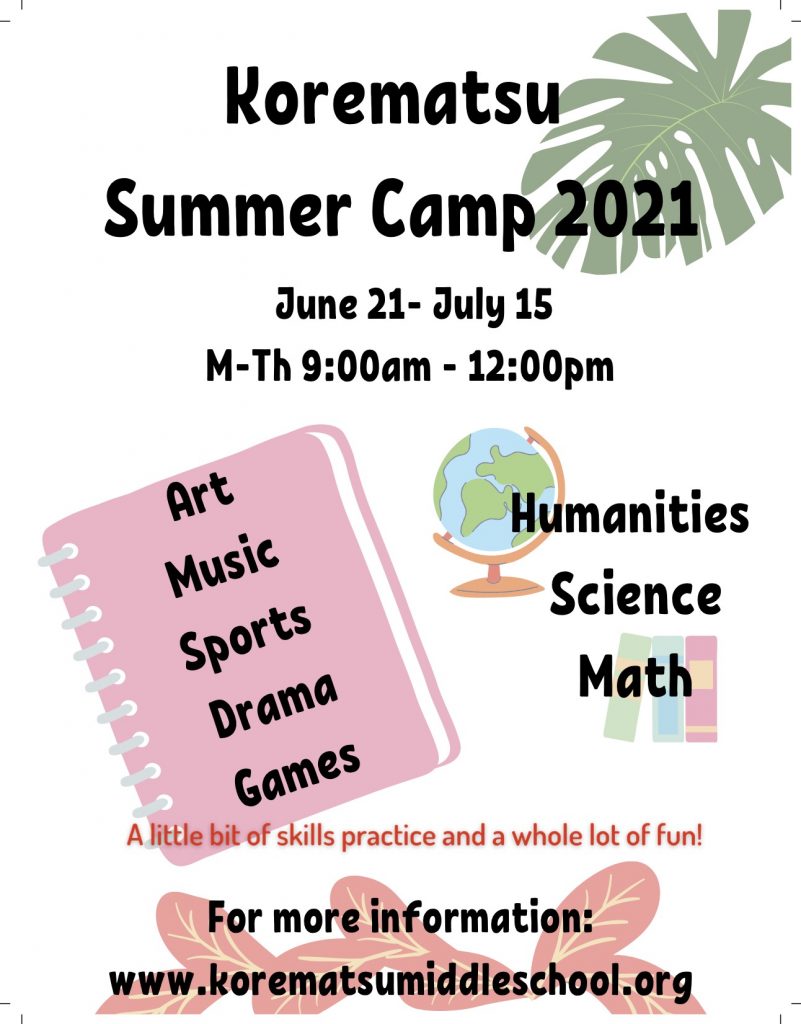 Finally, the deadline to purchase yearbooks is May 28th. Please know that yearbooks will not arrive until summer. We will contact each family who ordered a yearbook when they arrive. Here is the link to purchase.