CELEBRATE KOREMATSU THANK YOU!!
Thank you to all volunteers and attendees that made Celebrate Korematsu happen….Special shout-outs to our auctioneers Mr. Vedder and Ms. Jamison and especially to Tiffany Carrico and our student musicians.
We've made about $18,000 to support Band and PTSA needs.
Thank you again!
CELEBRATE KOREMATSU AUCTION ONLINE ITEMS!
We've got some items that did not sell at auction.
Take a look at what we've got!
HIGHLIGHTED ITEM COLLEGE BOOT CAMP SEMINAR!
Prepare yourself & your child for the College Admissions Process!
This exclusive day-long seminar (for 9 lucky parents) will provide you an educational
road map for high school to best prepare your child for their college and career interests.
National admissions expert Michael Trevino, former Director of Undergraduate
Admissions for the UC System, and faculty for the Harvard Summer Institute on College
Admissions will lead this powerful and comprehensive seminar. This is a unique
opportunity to have your questions answered and develop a plan (and peace of mind).
College is right around the corner! This seminar is the best investment you will make!
AWESOME lunch will also be served. Kensington Location, Reckler/Moore residence.
TAKE THE "YOUTH TRUTH" FAMILY SURVEY

West Contra Costa Unified School District is requesting families take the Youth Truth Family Survey, which measures school climate.
Below you will find some helpful information about the Youth Truth Survey:
1) The survey window is 2/10/2020 – 3/6/2020
2) The family survey will focus on Engagement. Relationships, Culture, Communication. Empowerment, School Safety, Feedback, and Resources.
3) The feedback is anonymous.
4) WCCUSD welcomes your feedback.
The link to the Climate: Youth Truth Family Survey is listed below:
Your participation in completing this survey is greatly appreciated.
THE ULTIMATE CRAB FEED!!!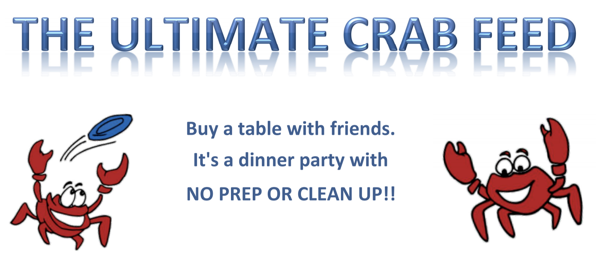 El Cerrito High School/Korematsu Middle School Ultimate Frisbee Club presents its
Fifth Annual Ultimate Crab Feed!!
WHEN: Saturday, March 14th 5:30-9:30 pm
WHERE: El Cerrito Community Center
Unlimited crab with salad, pasta and bread, and fantastic raffle prizes!
$60/person
For tickets: ultimatecrabfeed2020.eventbrite.com
For information: ultimatecrabfeed@gmail.com