NO SCHOOL – Friday, January 17
Friday, January 17, 2020
Teacher Work Day
NO SCHOOL – Monday, January 20
Monday, January 20, 2020
Martin Luther King Day
WE'LL SEE EVERYONE
TUESDAY, January 21, 2020
SCIENCE FAIR JUDGING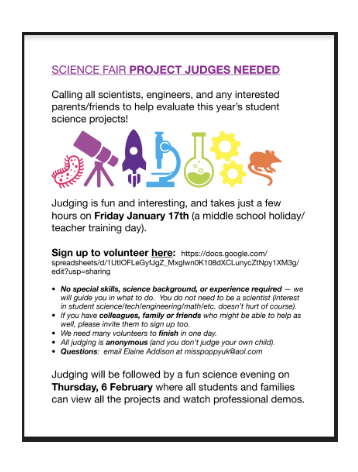 STILL TIME TO SIGN UP
YES, WE ARE JUDGING EVEN THOUGH SCHOOL IS CLOSED (TEACHER WORK DAY)
SCHOOL TOURS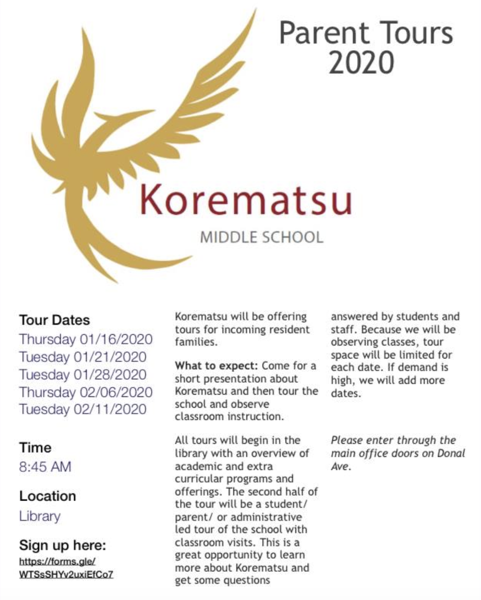 Please share!
SIGN UP IN THIS LINK!
FAMILY SCIENCE NIGHT
Thursday, February 6, 2020
6:00 – 8:00 p.m.
MPR
Korematsu Science Evening & Science Fair Awards
All students and families invited for an exciting evening of live experiments and explosions plus science fair awards.
CELEBRATE KOREMATSU!!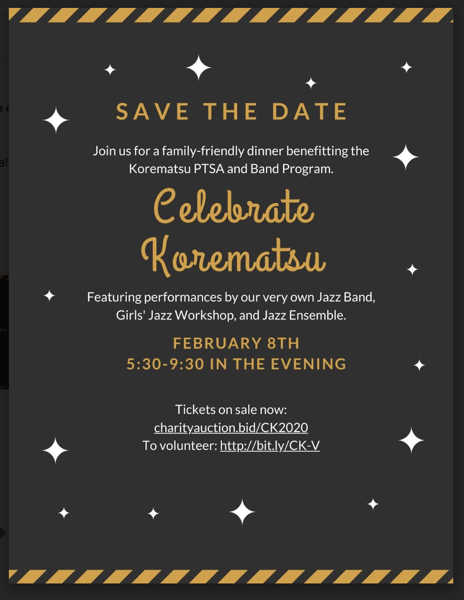 Saturday, February 8, 2020
5:30- 9:30 p.m.
CELEBRATE KOREMATSU!!
Celebrate Korematsu is our community-building, fundraising event. Our band students provide the entertainment, we have dinner, a live and silent auction, and spend some time together.
You do not have to have students in the band program to attend!
All families are warmly welcome, and this is a family-friendly event. Siblings are invited!
AUCTION!!
Thanks to all of your that have donated to the auction!
There's still time! Do you own a business and have a service to contribute?
Can you host a party?
Would you like to coordinate a
Dessert-of-the-Month?
Flower Bouquet-of-the- Month?
Do you have Warriors Tickets?
Theater Tickets?
Football Tickets?
We are also still collecting for our "Stock the Bar" item
Contact us! korematsuptsa@gmail.com
AUCTION PREVIEW….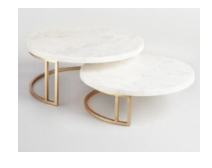 Marble Servers for Cheese and More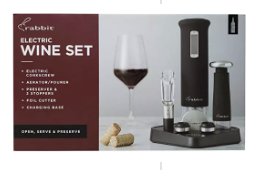 Rabbit Electric Wine Set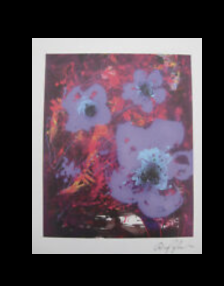 Beautiful Art!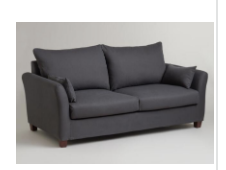 Comfy Furniture!