STARTING TONIGHT!!! THURSDAY, FRIDAY, SATURDAY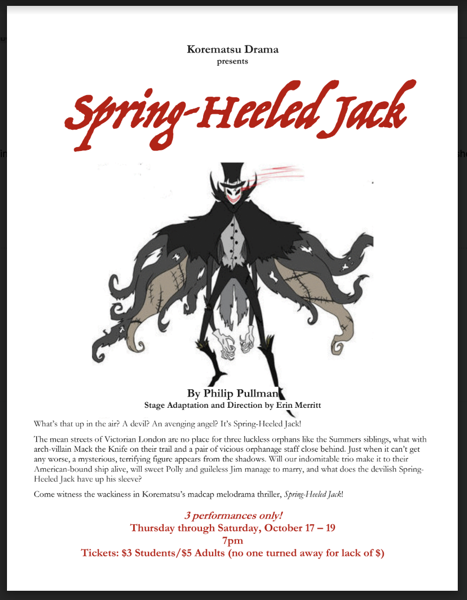 GIRLS BASKETBALL TRYOUTS
Girls Basketball Tryouts to be held on the following dates/times in the Korematsu gym:
Thursday, October 17: 2:30 – 4:30pm
Tuesday, October 22: 2:30 – 4:30pm
Players must attend both days. Contact Chuck Harris at charrisjr@gmail.com with questions.
CORRECTED POST!!
Korematsu 6th Grade Band –
(5th Grade Band will meet in January….)
Open to all Madera, Fairmont, Kensington, Harding, Riverside, Washington 6th grade band students.
Starts on October 16th 2019, Korematsu Band Room 6-7pm Most Wednesday nights. Concerts with Korematsu bands. Get to know Ms. Carrico
Please e-mail Ms. Carrico if interested scrappyslap@hotmail.com
There will be a 5th Grade band beginning in January. Stay tuned for more information, or email Ms. Carrico at scrappyslap@hotmail.com and ask to be notified for 5th Grade Band.
PLAY-A-THON IS THIS WEEKEND!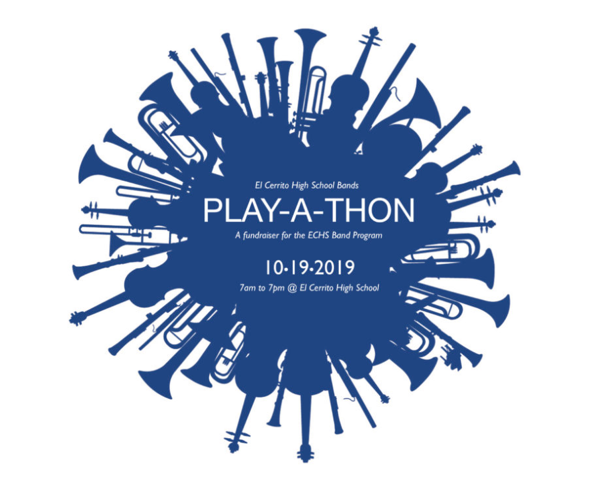 Please come to this amazing event!
Incredible, free performances all day.
Perfect for families, and for younger musicians.
They can see where music might take them!!
El Cerrito High School Play-a-Thon
Saturday, October 19, 7am-7pm
Presented by the Friends of El Cerrito Music
All events are FREE to the public and everyone is welcome!
Join us for a 12-hour music marathon aimed to raise $15,000. This event will provide funds for new instruments, equipment, and support various musical activities that include band festivals, clinics, coaches, and travel opportunities.
The Play-a-thon will include ongoing musical performances and activities featuring the El Cerrito High School Wind Ensemble, Symphonic Band, Concert Band, Jazz Ensemble, Jazz Workshop, and Gaucho Band.
Highlights include the Gaucho Band's 1pm outdoor Pops Concert in the quad (where lunch from Koja Kitchen and smoothies from Jamba Juice will be available for purchase beginning at 12:30pm) and a 6pm concert by the EC Wind Ensemble with special guests, the Diablo Valley College Symphonic Band
SCHEDULE OF EVENTS
7:00am: Jazz Standards w/ Jazz Workshop
8:30am: Open Rehearsal w/ Concert Band
10:00am: Sight-reading Session w/ Wind Ensemble
11:30am: Elementary School Band Session w/ Symphonic Band
1:00pm: Concert: Pops in the Quad!
2:30pm: Middle School Band Session ww Wind Ensemble
4:00pm: Concert: Arnie Co Nonet
6:00pm: Fall Concert w/ Special Guests DVC Symphonic Band
SAFETY TIPS
This is not published to scare families or students, but to inform you of a recent incident. Please review safety tips with your children. Here are some resources:
https://projectharmony.com/resources/safety-tips/walking-safety/
https://www.kidpower.org/library/
Safety advisory
Last night around 6pm, a Madera student was riding their bike in our community when a white male with a slicked back dark pony tail in a truck pulled over and asked the student if they needed a ride and suggested their bike could fit in the truck. He told the student "I'll take you and your bike home." The student declined and the man got out of his truck and came towards the student asking where the student lived. Thankfully, the student was able to find a safe place by riding their bike to a nearby Madera friend's home where adults were able to handle the situation. The student's parents were contacted, along with the police and our school. A message has also been posted on Next-door and we have reached out to our neighboring schools (Fairmont, Harding, Kensington, and Korematsu).
While the last few days have filled our minds with natural disaster preparedness, please take the time to discuss awareness and safety with your children.
Thank you to the Madera family who offered a safe space for our student in need as well as informing our community. Please send love and support to our Madera student who made on the spot positive decisions and made it home safely last night. And send strength to our police department as they serve and protect our families.
Let's continue working together so our children continue to thrive and our community remains strong.
One School. One Community. One Team.
Message from Superintendent Matthew Duffy
October 11, 2019

Dear Community,

I want to commend the De Anza High School staff and community led by Principal Summer Sigler for all the work they have done over the past two weeks to help students and their families deal with a very tragic event that occurred on September 27. We are thankful that the victims are on a path to recovery and that law enforcement has made an arrest.

After meeting with students, staff, football players and their families from schools throughout the District and the community, we have moved the start time for varsity football games to 6 p.m. on Fridays.

The Kennedy – El Cerrito varsity football game will start at 11 a.m. on Saturday at El Cerrito High School.

All junior varsity games will still be played at 5 p.m. on Thursdays.

We recognized that starting games at 5 p.m. on Fridays were a challenge for families. It was especially difficult for the families of senior athletes whose high school athletic careers are coming to a close. With homecoming games and senior nights coming up in the next few weeks, we wanted to be responsive to the wishes of students and their families. The 6 p.m. start times provides more time for families and parents to navigate busy schedules and Bay Area traffic and enjoy these special moments with their student-athletes.

The additional safety measures that were implemented last week are still in place. All students attending football games will need their school-issued identification badges in order to enter the event. Students who do not attend a WCCUSD high school and who want to attend the event will need to be accompanied by an adult.

Other safety measures include:

* Additional security personnel and administrators will be assigned to games
School administrators and/or police officers may cancel games for any safety concern at any time.
* There will be periodic announcements detailing behavior expectations at every game.
* Both teams will meet on the field before the game to promote sportsmanship.
* All spectators must be seated during sporting events, except when the stadium is full. In that case, spectators will be allowed to stand in a prearranged control area.
* Middle school students must be accompanied by a parent or legal guardian.
* Thank you again for your support and patience as we continue our efforts to improve the safety and security for students, staff, and fans who attend our events.

In community,

Matthew Duffy
Superintendent