KOREMATSU OFFICE HOURS
Monday, August 12 – Friday, August 16,
OFFICE HRS: 8AM-4PM
( LUNCH BREAK 12-1PM )
REGISTRATION HRS: 9AM-12PM
If you have any questions, please call 510-231-1449
If you didn't see us last week, please try to come in Monday – Friday, August 12-16, between 9 am – Noon.
Please bring your student so that we can get ID pictures taken.
7th GRADE FAMILIES……
BRING PRINTED IMMUNIZATION RECORDS
7th Grade Families, please bring printed immunization records.
Returning 8th grade families do not need to bring printed copies. Thank you.
GOT QUESTIONS ABOUT KOREMATSU?
WE'VE GOT ANSWERS!
Check out our FAQ page here!
JOIN PTA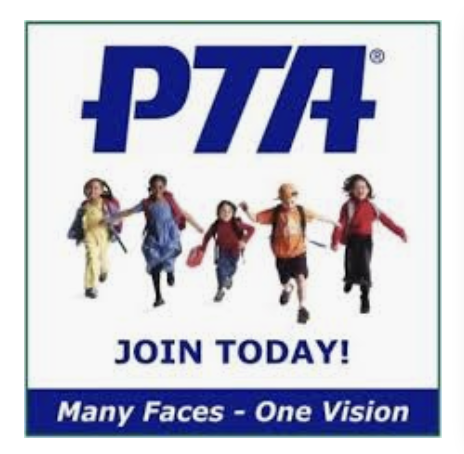 Please join our PTSA. We came out of registration light with less than 100 members. Last year, we had more than 300 members. Please join our association and donate to our organization if you can. We do amazing work on campus, and we really do support the school. We are your forum for school concerns and communications, we organize all the school volunteers, and we raise and spend $40,000 per year on programs that the school and district cannot afford. Our suggested donation is $100. We humbly and gratefully accept donations at any level. PTSA Memberships are $15.00 each.
Three Ways to Join:
Online:
www.korematsumiddleschool.org
Click on the yellow DONATE button. In the COMMENTS field, please tell us the names of the members.
Cash or Check:
Drop a check or cash off in the office. Checks can me made out to the Korematsu PTSA.
CLICK ON THIS LINK TO FIND OUR MEMBERSHIP FORM
SCAN THE QR CODE WITH YOUR PHONE'S CAMERA:
You'll be taken the the online site where you can register.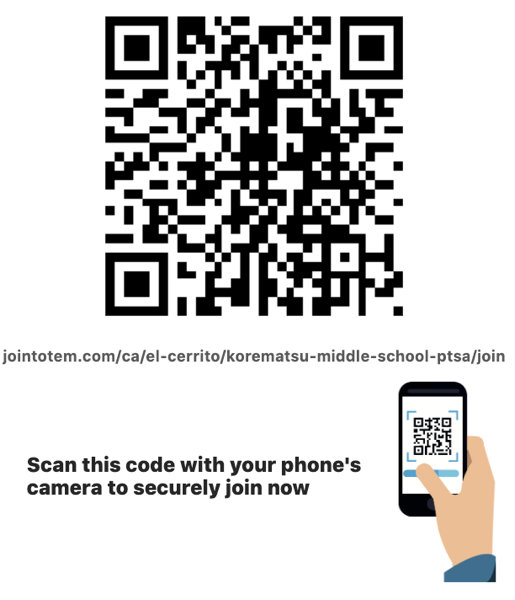 DONATE TO SUPPORT PROGRAMS
We make a real difference in the programs and services that can be offered at Korematsu. We spend more than $40,000 per year on many campus extras. We've employed a math tutor, we've paid for the track, cross country and drama programs. We've paid for field trips. Every teacher at Korematsu gets $400 to spend on classroom supplies. If every family gave $100, we'd have more than enough to provide for our needs. You can set up monthly donations using the Paypal link on our website: www.korematsumiddleschool.org
SAVE THE DATES…. FALL PLAY AUDITIONS!
Information Meeting
Wednesday, August 21, 2019
3:00 p.m.
MPR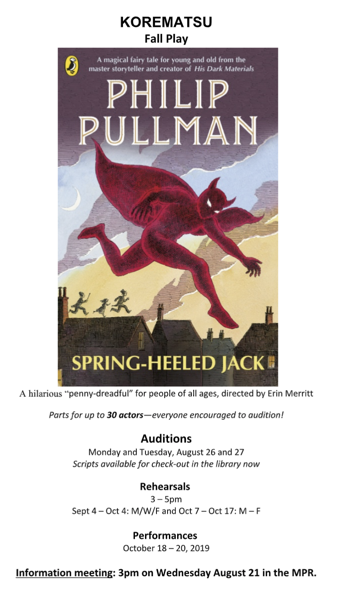 VOLUNTEER OPPORTUNITY
GOLDEN GATE FIELDS
TWO DATES
Sunday, September 1, 2019
Sunday, September 22, 2019
We've been awarded two Golden Gate Fields Days. We go down to the racetrack and hand out beer and hot dogs. In return we receive a $1,000 check and usually $100+ in tips. This is a very fun day.
We are looking for 3 1/2 hour commitments. Sign up in the link and thank you for your support!
PICTURE DAY!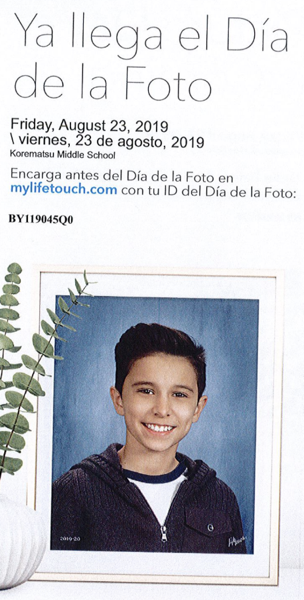 Friday, August 23, 2019
Ordering information on the flier!
AFTER SCHOOL PROGRAM
If you are interested in getting on the wait list for the after school program, the form is included in the link below.
Completed forms can be dropped off in the Korematsu office or emailed to:
miranda.taylor@bacr.org
Click on this link to view and print the after school waitlist form
ALL-SCHOOL ICE CREAM SOCIAL!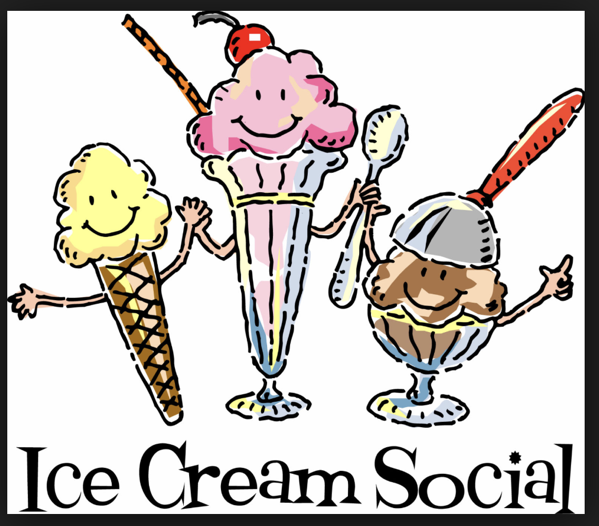 Saturday, August 17, 2019, 2:00- 4:00 p.m.
Castro Park, 1420 Norvell St, El Cerrito, CA 94530.
Join us for the all-school ice cream social!
Catch up with old friends and meet new!
The whole family is invited!
We look forward to seeing you there! FREE!
FIRST DAY OF SCHOOL
The first day of school is
Monday, Aug. 19th, 2019
FIRST BELL 8:10 a.m. – 1:25 pm Dismissal (Minimum Day)
WHAT TO BRING ON THE FIRST DAY OF SCHOOL
School ID on lanyard.
Class schedule and map of campus.
Sharpened pencils and erasers (mistakes OK!!).
Lunch or meal card or cash to purchase.
Binder with paper inside.
Backpack to hold it all!
Some returning students report they used a composition book for each class. You may need a 5-tab binder with pockets to hold handouts. Teachers will tell students what is required for class. If you buy ahead, save the receipt in case a teacher changes it up.
P.E. Meets in the Gym. You do not change for P.E. on the first day.
Please be patient. There could be schedule changes as we settle into the year and balance classes.