HAPPY THANKSGIVING
Schools are Closed
Monday, November 19 – Friday, November 23
FRIDAY IS A MINIMUM DAY
But, if your kids take the bus, it will depart at the regular time,
so they'll be home regular time!
We'll see you Monday, November 26th!
TONIGHT – Korematsu's FALL PLAY!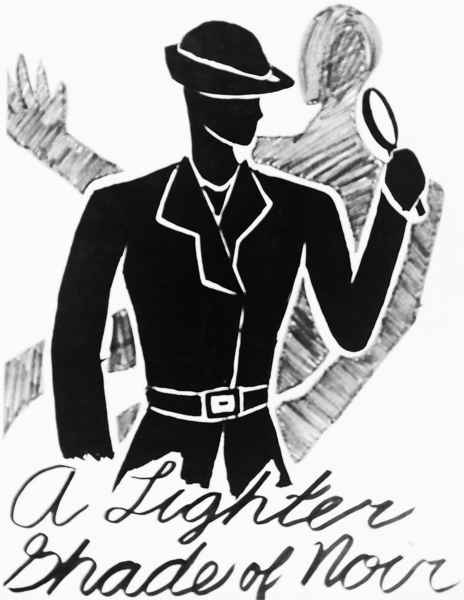 "A Lighter Shade of Noir"
Thursday, November 15, 2018
TAKE THE WCCUSD'S COMMUNICATION SURVEY!
Please take a moment and fill out the District's communication survey, and send it out to your school community so that they may fill it out.
The West Contra Costa Unified School District is exploring new communications tools and to best identify which tools best meet the needs of our community, we are asking that you take a few minutes to complete this survey. The results will help improve and enhance communication with our families and community members. You can take our survey at https://goo.gl/forms/2dyQfNbZmkkIvEoF2. Please share with your colleagues and networks.
Estimados miembros de la comunidad,
El Distrito Escolar Unificado de West Contra Costa está explorando nuevas herramientas de comunicación. Para identificar mejor qué herramientas satisfacen mejor las necesidades de nuestra comunidad, puede tomar unos minutos para completar este sondeo. Los resultados ayudarán a mejorar y realzar la comunicación con nuestras familias y miembros de la comunidad. Lo invitamos a participar en nuestra encuesta visitando https://goo.gl/forms/44KrQ2yfF0W46Jki2. Por favor comparte esta encuesta con sus colegas.
COMMUNITY SUPPORTING COMMUNITY!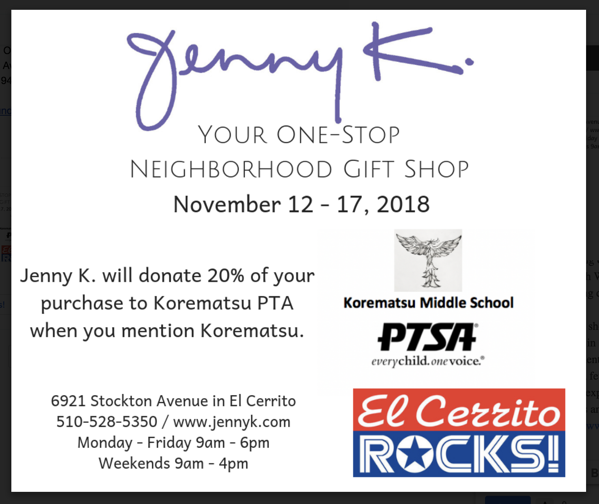 Shop Jenny K, Fairmont parent and a strong supporter of our schools! We've been chosen for this year's "El Cerrito Rocks" campaign. Shop Jenny K
Monday November 12 – Saturday November 17