TEACHER LUNCHEON!
THEME: CROCK POT MEALS!
TOMORROW FRIDAY, OCTOBER 20th!!!
SIGN UP!
The last teacher luncheon was a hit! Let's do it again! This month it will be tomorrow, Friday, October 20th. It's time for a crock pot extravaganza. If you don't have a crock pot, no problem! Your favorite stew or salad will be appreciated as well. As always, vegan and vegetarian options are also appreciated. Any questions email: Astrid Broberg liissaUSA@aol.com
Please sign up: Oct. 20th Teacher Luncheon
​
KOREMATSU PTSA ANNUAL GIVING CAMPAIGN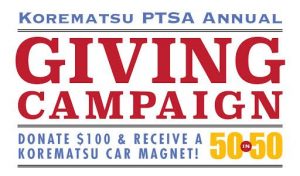 Let's come together to support our Korematsu students' education! If you have been meaning to donate all semester but simply have not gotten around to it, now is the time to click that button or write that check. Your contribution will help pay for many programs that support all our students. Thank you to the over 100 families who have already donated! For more information, please see our flyer. Every donation is gratefully appreciated, so donate now!
JOIN US SATURDAY!!!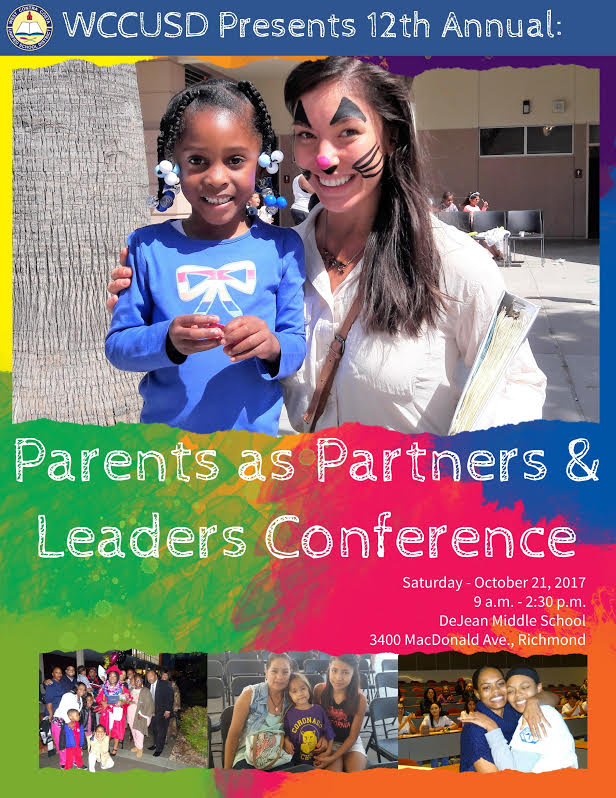 Dear WCCUSD Families,​
You are cordially invited to the 12th Annual Parents as Partners and Leaders Conference, Saturday, October 21, 2017!
This conference draws hundreds of parents every year and provides parents with information through interactive, engaging workshops that will help them support their child's academic career.
This conference will provide training and resources to help you become a partner in your child's education. Over 15 workshops and a Community Resource Fair will be provided! We look forward to accommodating and meeting your needs!
Check out the program for this Saturday!
Reserve your space by registering online. You may also RSVP by calling the Community Engagement Department at
510-307-4526 to RSVP!
Childcare, Translation, Breakfast, and Snacks will be provided!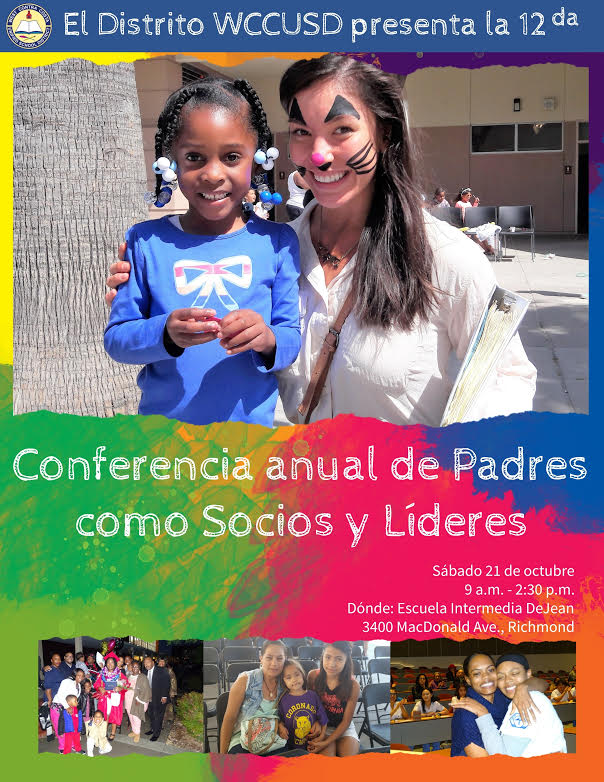 Estimadas Familias de WCCUSD,
Ustedes están invitados a la 12ª Conferencia Anual de Padres como Líderes y Socios en la Educación, el sábado, 21 de octubre, 2017!
Esta conferencia reúne a cientos de padres cada octubre y ofrece entrenamiento a padres a través de talleres interactivos que ayudan a apoyar la carrera académica de sus hijos.
Esta conferencia proporcionará instrucción y recursos para ayudarle a convertirse en un participante activo en la educación de su hijo. Se proporcionarán más de 15 talleres y una feria sobre recursos para la comunidad. Esperamos la oportunidad de servirles y satisfacer sus necesidades.
Nombre de Talleres que se han ofrecido en el pasado:
Haga el favor de completar la registración para reservar su lugar por la internet. Usted también puede llamar a la Oficina de Enlace Comunitario al teléfono 510-307-4590 para confirmar su asistencia.
¡HAGA CLIC AQUÍ PARA REGISTRARSE HOY!
¡Se proporcionará cuidado de niños, traducción, desayuno y aperitivos!
Link to Online Registration-ENGLISH
Link to Online Registration-ESPANOL
WCCUSD Highlights
Join the WCCUSD Mailing List
Click on link to see a video about Parent University HERE
SUPPORT ECHS BANDS!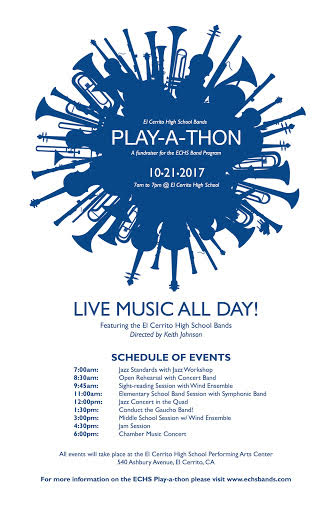 Saturday October 21, 2017
The El Cerrito High School Band Program will present a 12-hour music marathon aimed to raise $10,000 for new instruments, equipment, and support various musical activities that include band festivals, clinics, and travel opportunities. Here's the link to make a donation. All are welcome to JAZZ CONCERT IN THE QUAD at 12pm and CHAMBER MUSIC CONCERT at 6pm. You can get more information HERE .
El Cerrito Arts Day — Celebrating the City's History Through Music!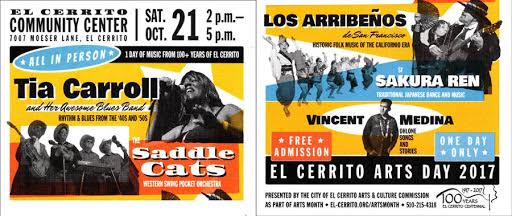 This year's Arts Day celebration will honor El Cerrito's many musical heritages. The event is at the EC Community Center, 2:00-5:00pm, on Saturday, October 21. Free! All ages are welcome.
The event's program will include songs, dances, and stories of Ohlone Indians, Spanish colonists and Mexican ranchers, the Issei generation of Japanese Americans, and the thousands of war industry workers who came here during World War II.
For more information, go to: http://www.el-cerrito.org/751/Arts-Day
ANNOUNCING COOKIE DOUGH SALES JUST IN TIME FOR THE HOLIDAYS!
This is a tradition at Korematsu and an amazing way to earn funds to support our enrichment programs!
This cookie dough is one of the best out there AND it lasts 1 year in the freezer! Just in time for the holidays!
Your student SHOULD be bringing a packet home for you to order. IF it did not make it home,
PLEASE SEE THE FORMS ATTACHED BELOW!
​
NEW! HRF Brochure.pdf
​​
Korematsu Middle School.pdf
​​
Korematsu Middle School Order Form.pdf
​
Orders CAN NOT be placed online and MUST be returned TO THE OFFICE with ALL MONEY ENCLOSED (checks made payable to KOREMATSU PTSA) NO LATER THAN THURSDAY OCTBER 26th.
ALL ITEMS WILL BE READY FOR FAMILIES TO PICK UP NOVEMBER 9THAFTERSCHOOL IN THE PTA ROOM!!
For any questions OR to help volunteer for this event please contact Negar Souza thesouzafamily@comcast.net
Thank you AND happy selling!
P.S. Please see you earn free cookie dough if you sell 10 items or more!
MOVIE NIGHT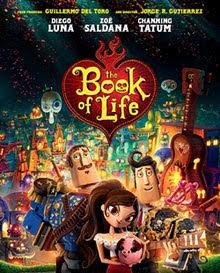 Korematsu Staff, Students and Families:
The Hispanic and Chicano Committee will be hosting our
SECOND Movie Night on Thursday, November 2, 2017 @ 6:15pm in the Multipurpose Room.
We will watch
The Book Of Life.
We will have traditional Latin American snacks & drinks Bring your blankets, lawn chairs, and pillows. Pajamas are acceptable.