8TH GRADE NIGHT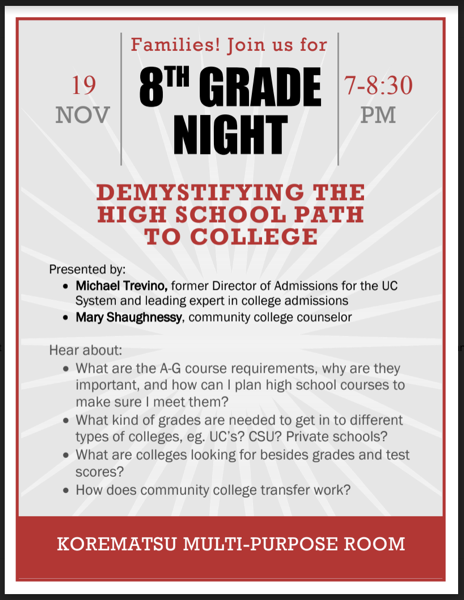 7th Grade families are welcome as well!
It is never too early to think about college and career! Join us!
Peace, Love and Unicorn Update
🕊 💕 🦄
To bring you up to speed, students were awarded "Burnham Bucks" for good deeds and actions on campus.
They, in turn, used those "bucks" to pick two teacher to wear the unicorn outfits for a day.
And the winners of this year's Unicorn Contest are….
Returning Champ, Tiffany Carrico, and Mr. U!!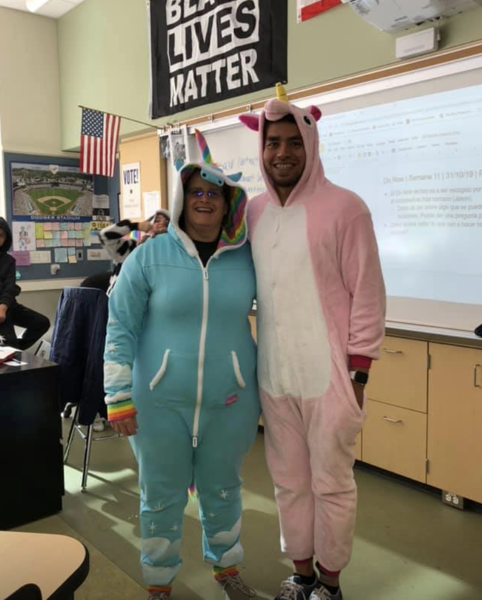 HOLIDAY SCHEDULE
Friday, November 22,2019
IS A MINIMUM DAY
November 25 – 29
NO SCHOOL