CELEBRATE KOREMATSU

The Celebrate Korematsu online auction is NOW OPEN!
This is the very first EVER online auction and we were so excited,
we opened it even earlier than anticipated! Remember this closes 12:00 AM, January 27th (the night before the event)
so make sure you start bidding NOW before it's too late!
To begin bidding click here: https://charityauction.bid/CelebrateKorematsu2018
If you've already purchased your Celebrate Korematsu tickets, log in to your account, click catalog and then begin bidding!
If you have not bought tickets, please register, (of course buy tickets if you plan to come to the event) and then click catalog
and begin bidding!
If you don't plan to join us at the event but don't want to miss these fabulous items, just scroll to the bottom of the page and register as a bidder!
Go to the catalog and begin bidding!
CALLING ALL BAKERS
We are looking for a few more desserts for our auction item "Desserts for a Year."
If you are interested, please email Tammy Garretson tammylou@sbcglobal.net to sign up.
GIRLS IN ENGINEERING

UC Berkeley's Girls in Engineering program is actively recruiting applicants who are eligible for our need-based scholarships. If you work with girls in 5th, 6th, or 7th grade, I hope you will share this opportunity with them!
Families are automatically awarded full scholarships if they demonstrate financial need (by qualifying for free or reduced price lunch, CalFresh, or Medi-Cal). All girls need to complete the normal camp application, but no additional scholarship application is required.
Information about our program, and a link to the online application, is available on our website: http://girlsinengineering.berkeley.edu/
KOREMATSU CHOIR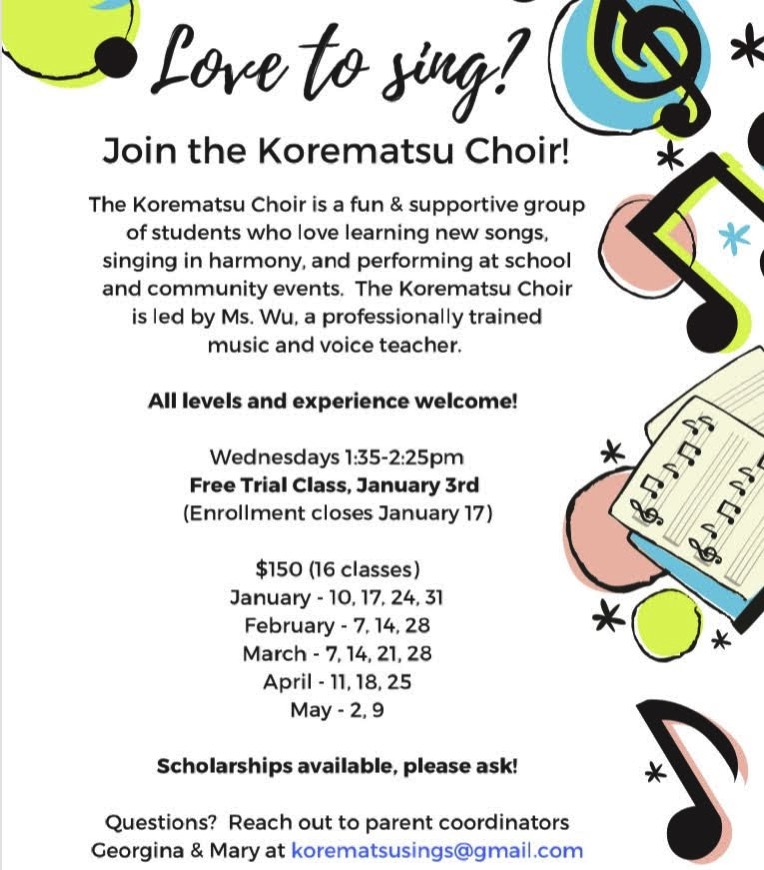 To secure your student's spot for the Spring Session, submit $150 payment (total payment for all of the 16 class) soonest OR let us know your student will be on scholarship (or payment plan). For more information, contact korematsusings@gmail.com
2018 CCCT Drama Camp Registration Now Open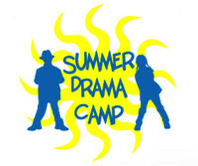 Make plans now for the best summer of your life at CCCT's Drama Camp. No matter if you're a budding young actor or a seasoned performer, CCCT has something for you.
Whether you're meeting new friends, learning theatre skills like improv, makeup, acting, and stage combat, or performing an original play on CCCT's Main Stage, the fun is guaranteed, and you'll make memories that will last a lifetime.
Science of Baseball Education Day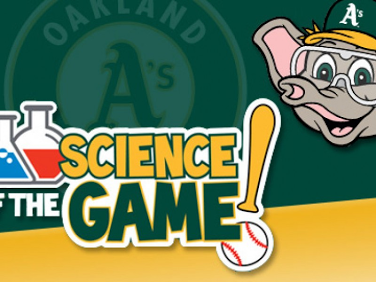 This great new program will take place on Wednesday April 18th and is a unique learning experience for students K-8.
The A's are teaming up with Chevron and will have a STEM program presentation followed by an A's game. Tickets are heavily discounted for this event and are going fast!
Korematsu Panda Express Restaurant Night
Korematsu Panda Express Restaurant Night is on February 6th 2018 3-9pm
Special Education and Beyond: Resources for Families in WCCUSD
West Contra Costa Unified School District (WCCUSD) and the State Council on Developmental Disabilities (SCDD) In collaboration with Contra Costa County Office of Education Invite you to attend a series of workshops developed to help you navigate the Special Education Process.